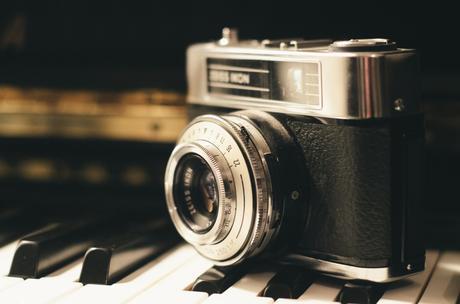 NEWS COPY
Over a third of Bored Brits are ready to log off from their desk-bound jobs and launch a creative career, according to new research.
A study of 2,000 UK adults shows 35 per cent want to study subjects such as photography, music and interior design - rather than carry on with their existing roles.
In fact, if money were no object eight in 10 people would leave their jobs immediately to pursue a fine craft profession.
Commissioned by The Balvenie whisky to launch The Craftsmen's Dinner, a series of short films about crafts, the survey looked at the appeal of creative careers.
Michel Roux Jr, two-star Michelin chef and supporter of The Craftsmen's Dinner, said: "Craftsmanship is clearly having a renaissance in the UK.
"I can attest that there is a great sense of pride in tirelessly dedicating the hours required to become a true master of a chosen field."
Brits also dream of pursuing careers as a chef or baker, a jewellery designer and as a landscape gardener.
Indeed, one in three respondents have taken the plunge and are already training for a craft based career in subjects ranging from beer brewing to pottery.
On average, people think it takes 2,000 hours to master a new skill - while four in 10 said that fine craft is so appealing that they'd be willing to go through the arduous process of retraining.
Of those surveyed, three in five said they find craft-based or creative tasks therapeutic, while over half "love" acquiring a skill they didn't have before.
And over 40 per cent of people said they "thrive on the thrill of creating something."
Security attendants are the workers most keen to leave their jobs for career in craft, followed by IT consultants and accountants.
James Buntin, brand ambassador for The Balvenie whisky, said: "Celebrating exceptional craftsmanship is at the heart of everything we do for The Balvenie and we wanted to discover some truly amazing British talent.
"Meeting and working with six such gifted people was a fascinating experience - and it's fantastic to see that this sentiment is echoed so enthusiastically by the nation in their appreciation of fine craftsmanship."
Top 10 craft based careers Brits would leave their jobs for:
1. Photography (26 per cent)
2. Musician (18 per cent)
3. Interior design (17 per cent)
4. Chef/baker (16 per cent)
5. Jewellery design (15 per cent)
6. Landscape gardening (12 per cent)
7. Illustrator/artist (12 per cent)
8. Beer/wine brewing (9 per cent)
9. Pottery (9 per cent)
10. Farming (8 per cent)
To watch the series of short films about crafts, titled The Craftsmen's Dinner, visit: www.youtube.com/TheCraftsmensDinner
ENDS