The market is literally flooding with shampoos. New shampoos are being introduced to the cosmetic consumers every now and then. But, there is hardly anything interesting among those as most of the shampoos are SLS or Sodium Laureth based. It is hard to find shampoos having surfactants like Decyl Glucoside or Sodium LauroylSarcosinate.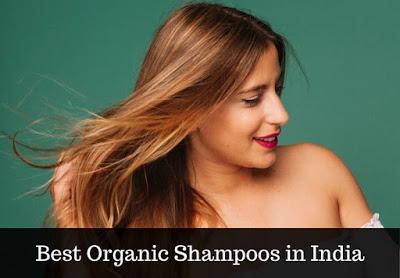 The time has come when we should think broader. SLS based shampoos are not only harmful for humans but also for the environment. So, let's face the reality. Rather than looking for any regular shampoo, our quest should be to find out the best organic shampoos. If you are interested to clean your shelf and replace your old bottles of shampoos with the organic ones, then this article is going to be your key. Let's take a look at the 8 best organic shampoos in India that you must try out in 2020.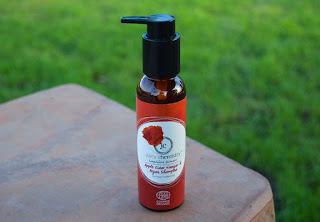 Juicy Chemistry Apple Cider Vinegar and Argan Shampoo
Price: INR 600/1100 for 100/200ml
Organic shampoos are quite infamous because the amount of lather formed is much lower that the sulfate based shampoos. This shampoo is an absolute exception. Apart from mild surfactants, this shampoo is also enriched with ingredients like Clary Sage Oil, YlangYlang Oil, Lavender Oil, Cedarwood Oil, Apple Cider Vinegar, Argan Oil, and Peppermint Oil. Just a little amount is enough to take away all the germs and dirt.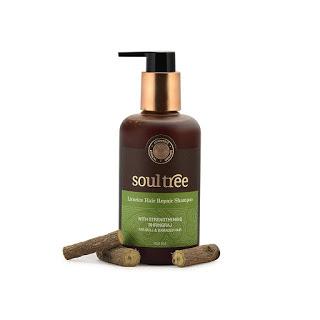 SoulTree Licorice Hair Repair Shampoo
Price: INR 575 for 250ml
Soul Tree is pretty popular because of their range of products. They have an extensive range of skincare & haircare products and also a range of makeup items too. A number of Glucosides like Coco Glucoside, Decyl Glucoside, etc. have been used in the formulation. Hydrolised Wheat Protein, Henna, Hibiscus Flower Extract, Bhringraj Extract, Olive Oil, Coconut Oil, Amla Oil, etc. have been put inside as active ingredients. Both for its amazing components and also for the efficacy, SoulTree shampoo is one of the best organic shampoos in India.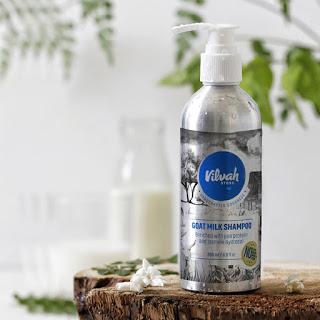 Vilvah Goat Milk Shampoo
Price: INR 590 for 200ml
The concept of using Goat Milk in shampoo is quite unique. You would be surprised to know that Goat Milk is an excellent hair conditioner. It helps to tame frizzy hair and also prevents split ends. This pH balanced shampoo is also enriched with Hydrolised Pea Protein that makes hair more manageable. Vilvah as a brand is pretty trustworthy. The products are all free from harsh chemicals and plant derived ingredients are put inside the bottles.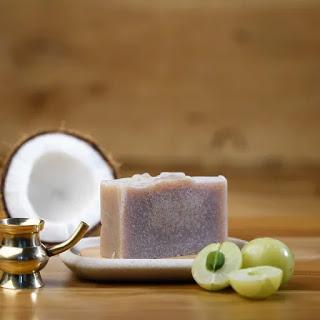 Deyga Coconut Milk Shampoo Bar
Price: INR 390
There are very few shampoos that have nourishing properties and Deyga Coconut Milk Shampoo is definitely one of those. Bar shampoos are not quite popular; but if right ingredients are used then an organic bar shampoo can easily replace your old shampoo bottle. This shampoo bar is enriched with Coconut Milk, Coconut Oil, Soapnut, Shikakai, Bhringraj, Amla, etc. All of these features make this shampoo bar one of the best organic shampoos in India.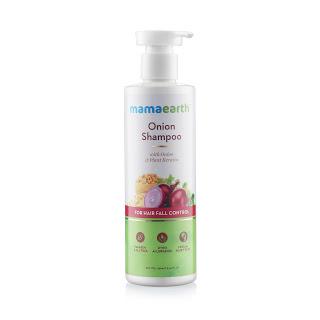 Mamaearth Onion Shampoo for Hair Growth and Hair Fall Control 
Price: INR 349 for 250ml
Since the ancient times, people have been using onion seed oil for scalp and hair treatment. Onion oil is enriched with Sulphur, Potassium, and loads of antioxidants. And thus, it has capability to promote hair growth and control severe hair fall. Mamaearth has formulated the concept and I must say, it is one of the best organic shampoos. Not only the active ingredients, but also the safe synthetic surfactants e.g. Sodium LauroylSarcosinate, Sodium Cocoamphoacetate etc. are what makes this shampoo the best out there. Mamaearthhas used an allergen free fragrance which is pretty rare for an Indian brand.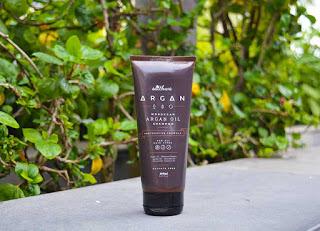 Satthwa Moroccan Argan Oil Shampoo
Price: INR 499 for 200ml
Argan Oil is known as Liquid Oil. This oil is enriched with a number of amazing benefits and thus, it is popular among every other cosmetic brand. Satthwa launched this SLS and paraben free shampoo in 2018 and since then, its popularity has never dropped. It is enriched with Argan Oil, Jojoba Oil, Almond Oil, Botanical Keratin, Coconut Oil, Neem Extract, Aloe Vera Gel, and Hibiscus Oil. The surfactants and also the rest of the components are safe & mild in nature. Overall, the shampoo is mind blowing and you must give it a try in 2020 if you haven't already.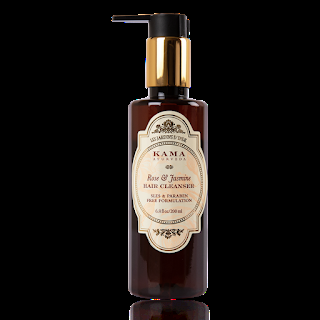 Kama Ayurveda Rose and Jasmine Hair Cleanser
Price: INR 1295 for 200ml
A beautiful blend of Ayurvedic ingredients and modern science is what defines Kama Ayurveda as a brand. Soy Protein, Aloe Vera Juice, Hibiscus extract, Rose, Jasmine, and a number of plant based ingredients make this hair cleanser one of the best products of this brand. The SLES and Paraben free formula makes hair soft and manageable. So, are you ready to give it a try?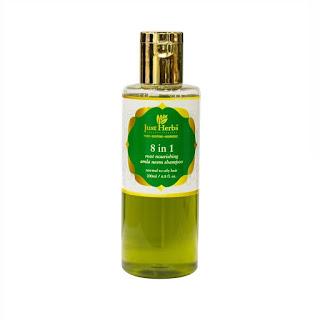 Just Herbs 8 in 1 Root Nourishing Amla Neem Shampoo
Price: INR 625 for 200ml
Both Amla and Neem have properties that are extremely beneficial for scalp. Well! Not only with these two components, this shampooisalso loaded with Henna, Vetiver Extracts, Fenugreek, and Wheatgerm Oil. In fact, the brand has used a blend of herbs and essentials oils as preservative which is quite rare for an Indian brand. All of these features make this hair cleanser one of the best organic shampoos in India.
And, that's all about the 8 best organic shampoos in India. I hope you like reading this article. Subscribe to Skincare Villa for more such articles.
Author Bio
Hi everyone. This is Soma! I am a cosmetics geek from the City of Joy-Kolkata. Blogging is my passion and analyzing cosmetic ingredients is my hobby. Join me on cosmeticsarenas.com to know more about the science of cosmetics.