Being one of the leading newspapers, Dainik Jagran has turned 75 years old. It is an Indian Hindi-language largest read newspaper in India and the second-largest newspaper in India by circulation as per Audit Bureau of Circulations (India). There have been many turning points in these 75 years both national and international but with Dainik jagran we have always received the first hand information. It is the newspaper that is grown with our democracy.
Dainik Jagran, the flagship brand of Jagran Prakashan Ltd (JPL) has marked an era of awakening since its inception in the year 1942. And since that time, the year on year timeline of Dainik Jagran has consistently stood for its mission which focuses on the 360-degree development and empowerment of the society. Their vision has always been 'creating a newspaper that would reflect the free voice of the people'.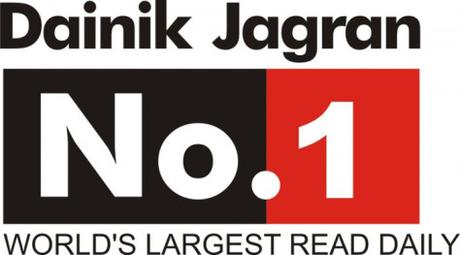 Undoubtedly Dainik Jagran over these years has not only strengthened its editorial stance but has also set out the on the drive towards modernization and growing interaction between its readers and paper. Its content delivery platform has always focus on the segments and areas of supreme concern like Environmental Conservation, Education for the society, Mass Employment Opportunity, Health for the Society and many more. Purposefully enacting its role more as the societal change-maker than as a simple compilation of multiple news, Dainik Jagran has seriously brought forward the varied topics related to societal growth in form of debates, articles and discussions in the eye of its readers on daily basis.
The year 1942 was way crucial for Dainik Jagran as it found it expression in the Quit India Movement when India was on its freedom struggle. Be it 1942 or today Dainik Jagran has always targeted societal development and has raised concerns regarding the same. Dainik Jagran has played a vital role in transforming the thought process of the man. It focuses on bringing the nation together and moving towards higher purposes through the slogans like-
Quit India Movement – Angrezo Bharat Chodo

Family Planning – Hum do humare do

Rise of India – Mera Bharat Mahan

Making of Constitution – Satyamev Jayate
and many more ….
We wish the national daily Hindi newspaper a very Happy Birthday & congratulate for the successful completion of the phenomenal 75 Years of DAINIK JAGRAN.