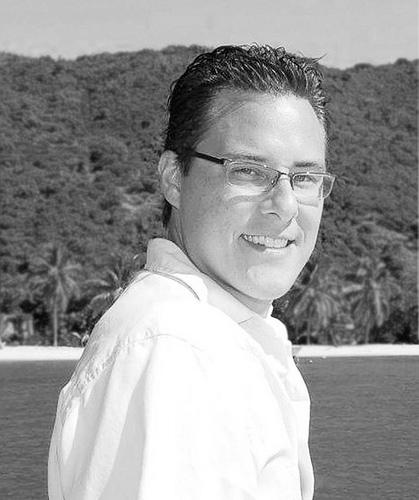 Baltazar is named new Executive Chef of 723 Whisky Bravo Bistro & Bar
723 Whiskey Bravo Bistro & Bar, located along Scenic Highway 30A in Seagrove Beach, is proud to announce the hire of, Alan Baltazar. Baltazar will serve as Executive Chef, bringing over 18 years of culinary experience to his new post. He also joins Director of Operations George Barnes, who recently joined the Whiskey Bravo team in December following a 13 year run with Smiling Fish Cafe.
"We are beyond excited to bring Chef Baltazar aboard," expressed Skip and Victoria Moore, owners of 723 Whiskey Bravo Bistro & Bar. "There are a lot of changes taking place at Whiskey Bravo, most importantly within our personnel, and we couldn't be happier to have Alan and George on our team. The blend between their expertise and creativity, plus the passion they both bring to the table will be a breath of fresh air to the restaurant. " said Victoria Moore.
Having worked in Colorado and his home state of Wisconsin in positions from general manager and apprentice to renowned chefs, then most recently as Executive Chef for Cuvee Bistro, Chef Baltazar understands what it takes to keep the kitchen running smoothly while providing outstanding dishes. After vacationing in the Destin area In 2001, Chef Baltazar knew immediately he wanted to move here permanently and make his mark on the local culinary scene. It was only a matter of time before his efforts were noticed by the Moores.
"It really is a dream come true," adds Chef Baltazar about his new culinary venture. "I would drive by Whiskey Bravo when they first broke ground and think to how great it would be to lead the kitchen of such a fine establishment. I'm happy to bring my skills and passion for food to 723 Whiskey Bravo's guests, and make their dining experience truly enjoyable."
"It's a pleasure to welcome Chef Alan as the new Executive Chef." said Barnes, who has already begun work on several exciting projects at Whiskey Bravo. "The addition of Alan is the perfect way to kick off a year I know we'll be really proud of."
723 Whiskey Bravo Bistro & Bar is currently closed for minor enhancements but will be open February 3 for the Super Bowl from 3-9 PM. Stay tuned for updates about the official re-opening day.
About 723 Whiskey Bravo:
Located in the heart of old Seagrove, 723 Whiskey Bravo Bistro & Bar is the new 30A tradition serving coastal cuisine in a casual atmosphere. Built in March 2012, this 4,200 sq. ft. space features plenty of indoor dining, a full-service bar, spaces for private dining and, The Roof-an expansive rooftop bar with views of the Gulf of Mexico. For more information visit www.723WhiskeyBravo.com or search for 723whiskeybravo on Facebook, Twitter and Instagram.