Giles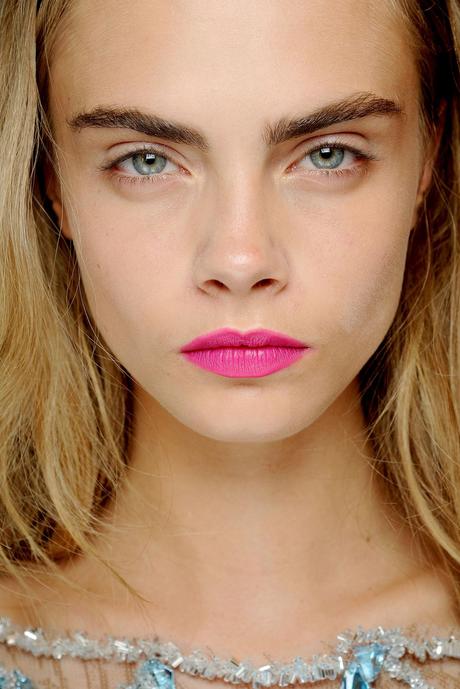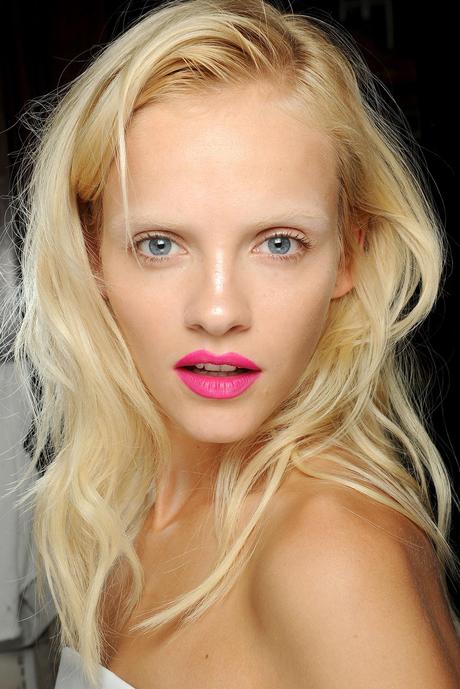 The makeup at Giles' show during London Fashion week is one of my favorites of the season so far! The skin was perfectly highlighted, the lips were painted with MAC's Embrace Me lipstick, and eyebrows were either bold or bleached depending on the model's natural hair color.
Key Makeup Artist: Lucia Pieroni
Jason Wu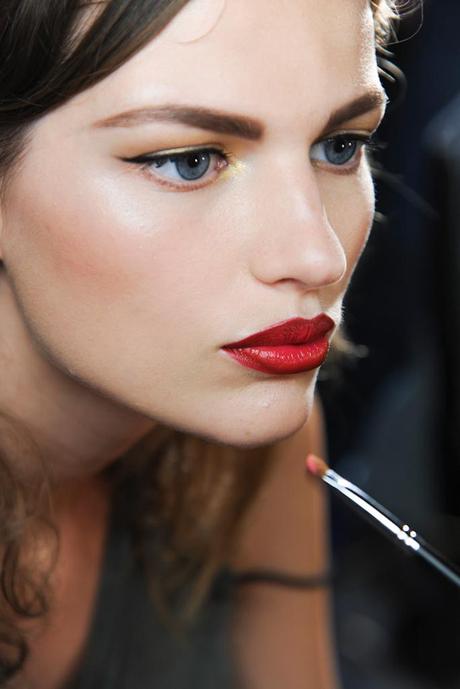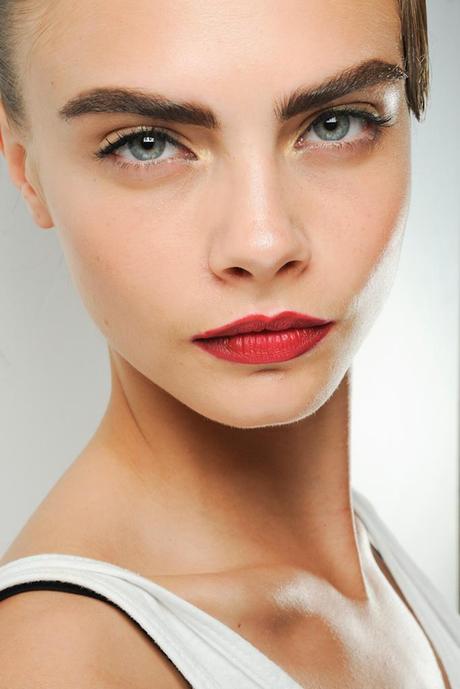 The look at Jason Wu was so glamorous and sophisticated. The full brows are everything, and the ultra defined, siren red lips are to die for. To get the lip look, Kendal applied

five

different products! MAC Lip Pencils in Cherry and Vino, a lipstick called Lady at Play, Lipmix in Process Magenta and last but not least, pigment in Neo-Orange.
Key Makeup Artist: Diane Kendal
Phillip Lim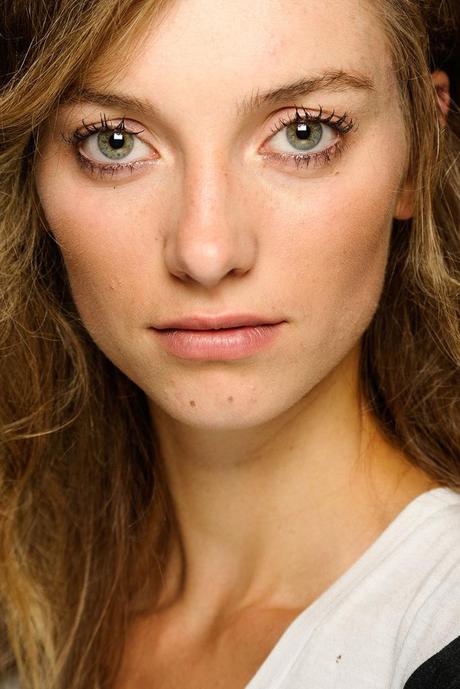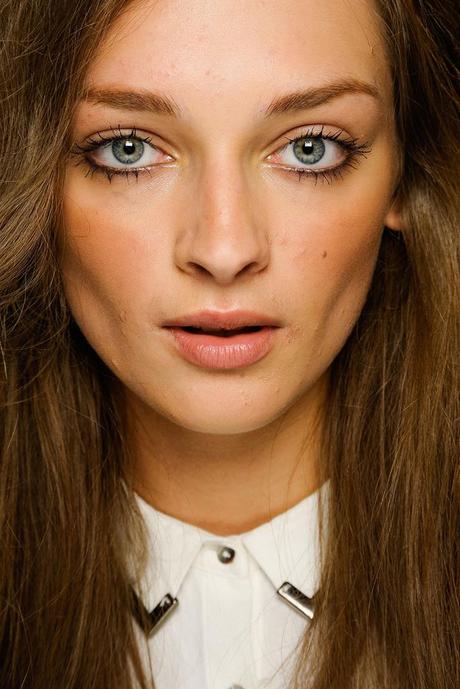 Models walking for Phillip Lim wore a simple, yet edgy look. The eyelashes were given several coats of NARS' Larger than Life Lengthening mascara and eyes were lined with NARS Black Moon Eyeliner Pencil. The skin was bronzed with NARS' Casino Bronzer.
Key Makeup Artist: Francelle Daly
Marc Jacobs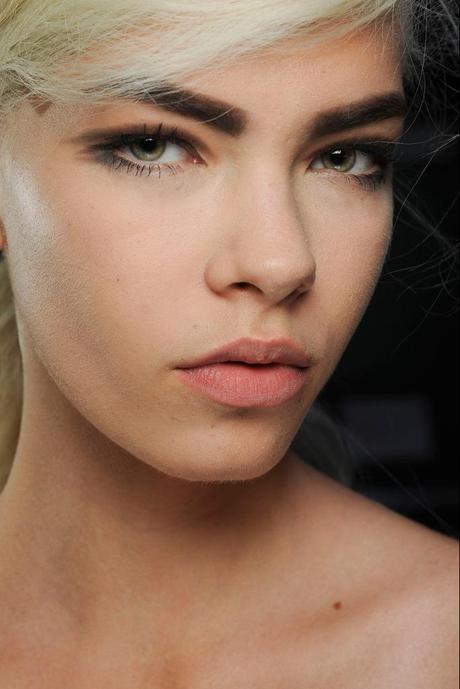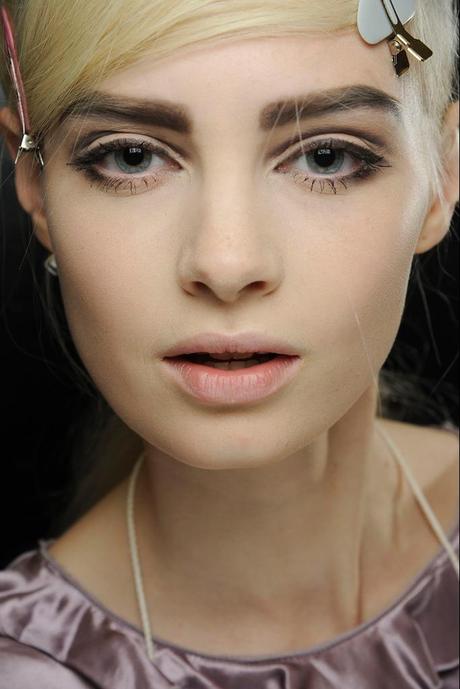 The look at Marc Jacobs was very 60′s inspired, Edie Sedgewick-esque. Eyes were given a hard, defined crease and the brows were filled in very full.
Key Makeup Artist: Francois Nars
Alexander Wang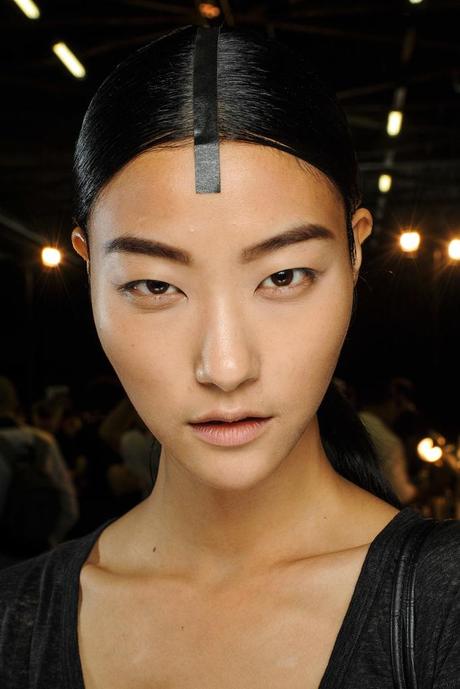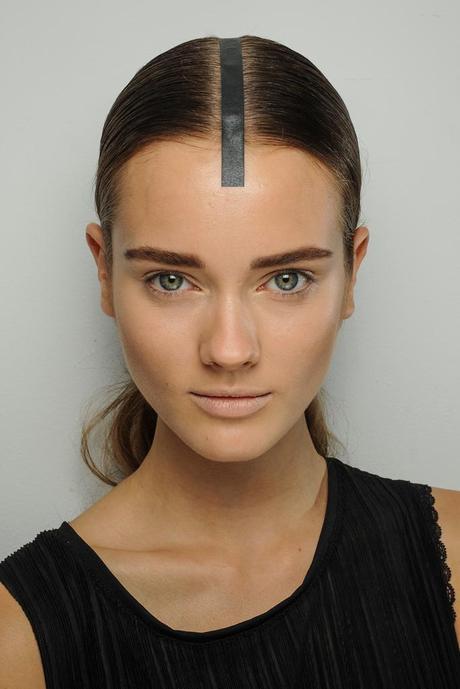 The makeup at Alexander Wang is my favorite from the New York and London Shows. The skin is perfect and the signature Alexander Wang brows are strong and bold. Mascara was skipped altogether. Diane Kendal created the look using NARS products.
Key Makeup Artist: Diane Kendal
Burberry Prorsum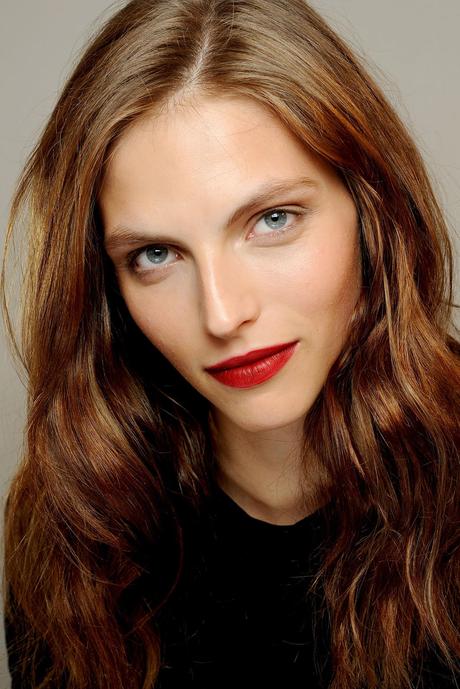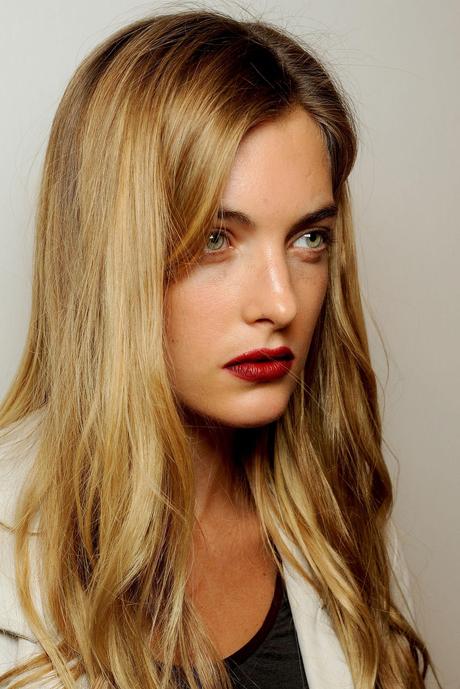 I loved the lip color at Burberry Prorsum's LFW show! To get the look, key makeup artist Wendy Rowe used Burberry Beauty Lip Definer in Brick Red no 05 along with Lip Velvet Siren Red (launching soon). 
Key Makeup Artist: Wendy Rowe
Diane Von Furstenberg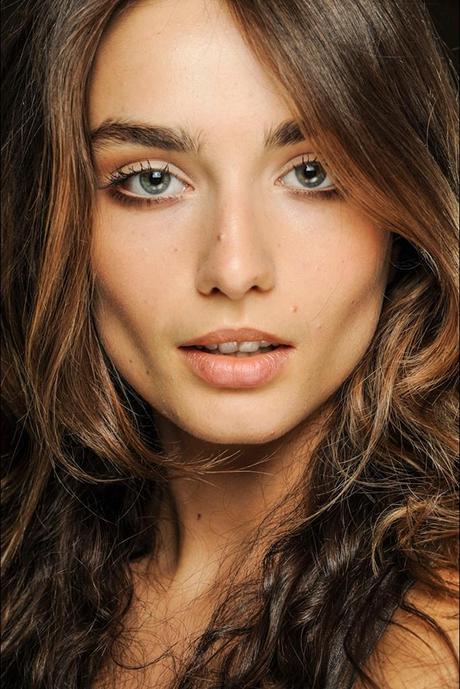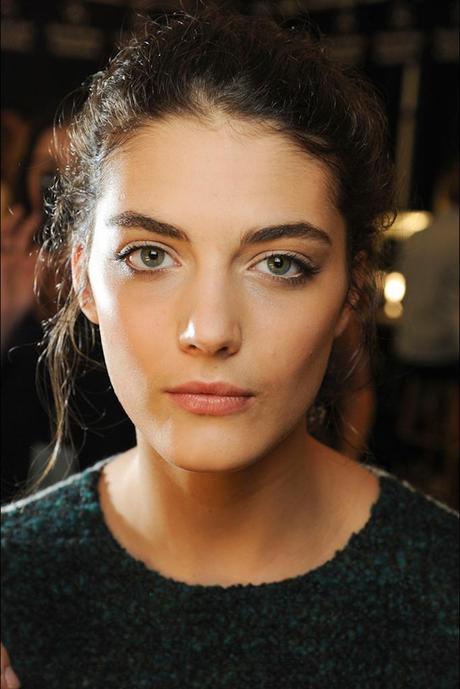 The makeup at Diane Von Furstenberg was so pretty and extremely wearable. Minimal product was applied to the skin to keep the focus on the eyes. MAC Antiqued shadow was blended to the lower lashline and Haute & Naughty Too Black Mascara was applied to top and bottom lashes.
Key Makeup Artist: James Kaliardos
What was your Favorite Look?