One of the most common complaints dentists hear from their patients is that years of stains have turned their once-pearly whites dingy. I know that's certainly my biggest complaint! As I grew closer to a big milestone birthday, I noticed that discoloration had tarnished my previously dazzling smile and knew I had to look into treatments for teeth whitening. I became self-conscious about speaking in public, and was less likely to strike up a conversation – something that belied my usually friendly nature.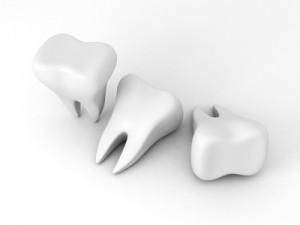 Credit
When I related these woes to my dentist she assured me that I was not alone but warned that failing to treat stained teeth could lead to the need for a procedure related to endodontics, like root canals or repairing cracked teeth. We talked about my habits and I was surprised at some of the things that contribute to tooth stains! Even silver fillings meant to help correct cavity-filled molars caused discoloration to the enamel. I was ready to do whatever it took to help recapture my brilliant smile and with teeth whitening solutions offered by my dentist's office I was able to do that. But what could I do to prevent unsightly stains from returning?
It was obvious as I reached that milestone birthday that regular dental check-ups alone were no longer enough, and I certainly did not want my teeth to deteriorate to the point of requiring endodontics!. Proper dental health is vital to my well-being and before I left the dentist's office that day I asked what I could do to keep from obtaining new stains on my teeth. Fortunately my dentist was able to offer some preventative solutions which I am happy to share with you.
Avoid Tooth Stains with These Seven Steps
Regular brushing will help keep plaque from building up on your teeth. Plaque buildup can lead to more serious problems, like cavities and gum disease.
Floss daily to remove bits of food from between your teeth. Even the most vigorous brushing with a tooth brush will not remove everything from between your teeth, which is why it is important to floss every single day.
Stop smoking, as nicotine and tar are common factors for stains that cause unsightly yellowing of tooth enamel.
Avoid dark beverages. Remember that any drink dark enough to stain fabric material or porcelain surfaces will stain tooth enamel. This is not only limited to drinks like tea and coffee, but also things like grape juice and beverages with artificial coloring.
Use a straw to avoid drinks touching front teeth. While this does not prevent stains completely, it does help limit them to teeth in the very back of the mouth.
Drink plenty of water. Water is not only vital to good physical health, but it is important to good dental health as well. Drinking water helps wash away surface residue from food and drink that are known culprits for causing tooth stains.
Research at-home remedies, because some will actually harm tooth enamel. For instance, rinsing teeth in lemon juice can help remove stains but used too frequently and the acidic nature of the fruit will also remove the enamel.
Rodney Dangerfield once said, I told my dentist my teeth are going yellow. He told me to wear a brown tie. I am fortunate that my dentist gave me better advice for my dental health! If you suffer from unsightly tooth stains, why not schedule a visit to your local dentist's office? Only your dentist can prescribe the best options for brightening your smile, but using the tips listed above can go a long way towards preventing future stains or worsening current ones.
As a stay at home mom of three, Tracy Martin is always on the lookout for tips to promote her family's well-being. She is currently researching the importance of dental health, with the help of Vancouver BC dentist Dr. Diane Bird. Articles generally focus on naturally whiter teeth for the entire family. Tracy also enjoys knitting, hiking with her family, and playing catch with her golden retriever.