We hear a lot about the beauty benefits of orange as a fruit. But, have you ever thought of the beauty benefits of orange peels, at least once before you throw away the peels in the garbage? If not, here are some reasons why you have to consider orange peels for its skin benefits.
Orange peels are excellent for the skin. It contains a wide variety of nutrients, vitamin C and traces of B vitamins. The benefits of orange peel ranges from treating your acne to preventing serious skin issues like skin cleanses. You will be surprised to know that orange peel has around four times more fiber than the actual fruit. Here are some of the most important skin benefits of orange peels.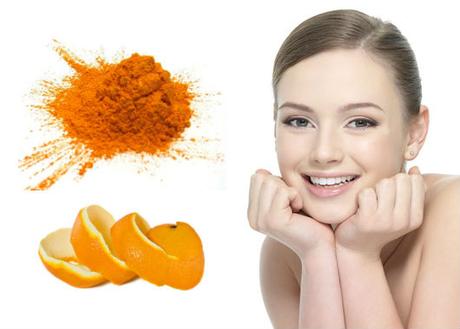 Skin Whitening Treatment
Orange Peel Benefits for Skin:
Skin Whitening Treatment
Orange peels consist of natural bleaching agents that help make skin visibly fairer, by eliminating dark spots and patches from skin. For effective fairness treatment, grind 100 grams of almond and coarsely crush about a cup of oatmeal separately. Mix these powders with dried orange peel powder and store for further uses. Combined them with rosewater to form a paste and use it as a facial scrub. Allow to rest for ten minutes before rinsing with water to achieve skin fairness.
Cleanses the Skin
Orange peel extract serves as nature's best cleanser. One of the major beauty benefits of orange peel is that it helps to cleanse your skin and clean your skin from dust and grime. Even spas use this trick and use orange peel extracts to scrub your face. The rough peel extract reaches until the end of open pores and extract dust from within to leave your skin feeling fresh and healthy. Rubbing the upper part of the peel directly on facial skin will also serve the purpose.
Anti Suntan Treatment
With natural bleaching properties, orange peel protects skin cells from the harmful rays of the sun. To combat suntan combine equal quantities of powdered orange peel with milk/yogurt/orange juice or water. Make a smooth paste and leave it for an hour. Apply this paste evenly on the face and wash off with cold water after half an hour to remove skin tan. However, it is imperative not to scrub face using this mixture, as it is likely to cause skin damages, as the peel consists of citric acid in abundance.
For Removing Acne
Dirt on face block pores which leads to acne. Use orange peels powder to get rid of acne as it has the best result because it cleans the skin from depth. Mix orange peels powder in water to make a smooth paste. Apply it on face and leave for 15 minutes then wash the face. It does not only reduce oil from face but also remove acne after further application.
Remove Scars / Marks
The powder obtained from orange peel is not only effective in treating skin infections, but it is also capable of significantly reducing the scars or marks left by them. Due to its bleaching property, the powder can work on all types of blemishes and lighten the skin of that portion to make the marks invisible.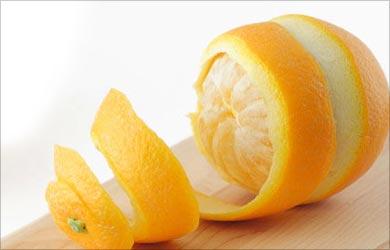 Skin Care Benefits of Orange Peel
Reduce Inflammation
Due to its anti-inflammatory properties, orange peel can give us relief from all types of inflammation. Therefore, a paste prepared by orange peel powder can be used for getting rid of infection or itching caused by insects and other factors.
Exfoliates Dead Skin
Among other beauty benefits of orange peel is its excellent exfoliating property. Orange peels help to exfoliate dead skin and polish your skin to add a sparkling glow. Rub orange peel over your face, neck, hands and feet for some time. Then wash off the rubbed areas with lukewarm water. This trick will not only exfoliate dead cells, but will also help de-tan your skin naturally. Instead of spending hundreds on expensive de-tanning creams and exfoliating scrubs, try this remedy to get a natural glow on your skin.