Although spring season, this year was really pleasant, now the weather is totally opposite. It is humid, warm and sometimes extremely hot-sunny, so, it's time for your start dressing-up accordingly.
It's time for you to revamp your closet with all the latest summer must-haves to add sparkle, color, and attitude to it. Summer fashion & accessory trends mean going minimal and less. An assortment of perfect grab-&-go products is much needed during summers as saves you from stress and discomfort.
Summer closet should be such that it minimizes perspiration and maximize adaptability. Here a collection of fashion & accessory pieces that will surely get you through every spontaneous rooftop hangouts, rendezvous, cocktail hour and beach trip.
Timeless, classic, smart-buys fashion & accessory staples, that you can completely depend on this summer season, essentials, staples that'll outlast fads and trends.
Take a look at the definitive guide given below, stating all the latest-in-trend fashion & accessory staple you must buy during this summers-
Classy Platform Heels!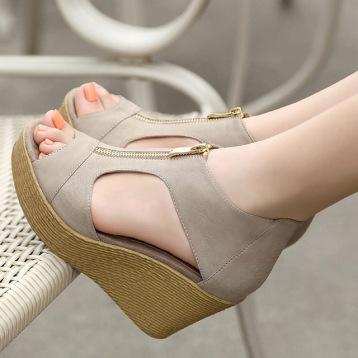 Make some space for this really cool yet fun pair of footwear trends, platform heels that are a huge hit this season. These are easy, solid platform heels which you can wear all day long without any hassle. Buy yourself a pair of solid platform sole sandal crucial for day-long wear.
Strong-Shoulder Blazers!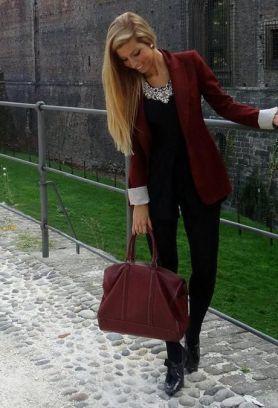 Flaunt your style in the office wearing these really cool and formal blazers with strong-shoulder. The unique design of such blazer looks absolutely classy and never let you compromise your style because of comfort. Spruce up a formal strong-shoulder blazer with a white ruffled-neck blouse and a trouser to create a very sophisticated yet highly professional style statement.
An Oversized Watch!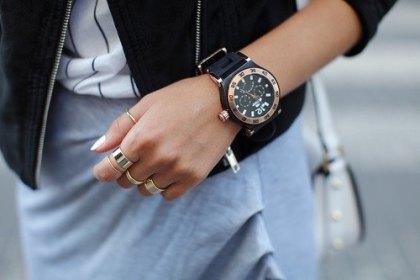 Oversized watches are yet another must-have fashion accessory staple that adds class to your attire while making your look minimal on the other hand. Suitable for both casual as well as formal, these oversized watches can be worn on weekend gettogether or at the office. To buy such luxury watches at best rates, all you need is to avail Ticwatch coupon code.
The Denim Dungaree And Shorts!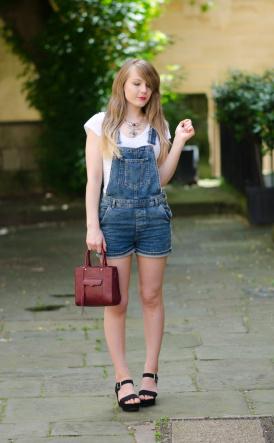 For that fun-filled Sunday brunch get-together or rooftop hangout, denim is the most favorable fashion staple. This summer season, feel free, breathe free and stay comfortable, by simply buying yourself either a pair of denim shorts or a denim dungaree. These look absolutely classy and stylish. Team them up with a graphic tee and casual sneakers, and you're ready to say hello to the bright sunny day in style.
Statement Shoulder Tops!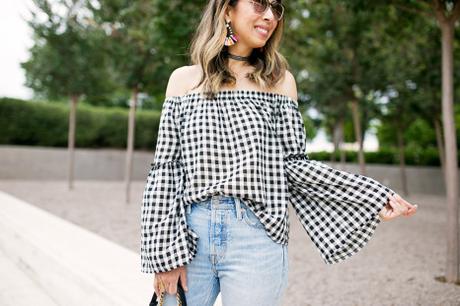 Shoulder or sleeves detailing is the latest trend in clothing. Statement sleeves easily enhance your basic casual outfit elegantly. One-shoulder, ruffled sleeves, cold-shoulder sleeves, etc., tops are in great demand and can be worn all day long. Buy all the on-trend fashion staples at pocket-friendly rates, just by using Souq coupon codes.
Graphic Totes!
Now carry all your stuff, especially during summers, when you need to carry a lot of things such as sunglasses, stoles, make-up essentials, face mist and other warm-weather staples, in a graphic tote. Graphic totes are yet another must-have summer accessory staple that not only helps you carry all your stuff but add attitude to your outfit.
Summer-Straw Hat!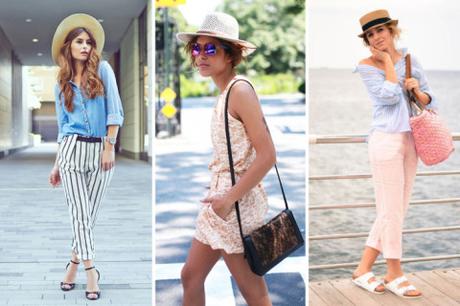 Because its sunny hot summer, you must not forget to buy a straw hat for yourself. A summer straw-hat not only protects your face from the harmful UV rays of the sun, but these look absolutely adorable in almost all casual attire. Make your shopping for such classic hats and other fashion accessories budgeted, by availing Namshi coupon codes.
So, these are some must-have summer fashion & accessory staples that you must be owing this season hot-sunny season for sure.