Heading to Europe? Then get ready for an amazing street food journey! With its breathtaking landscapes, momentous history, and cutting-edge culture, Europe is an extraordinary wealth of varied cuisines, aromatic flavors, and taste.
European cuisine is undoubtedly world famous! Each country on this continent has its own traditions, style, and appreciation of food which is completely unmatched. Whether it is succulent German sausages or fresh oysters in the French Riviera or simply the fresh Greek yogurt and honey, European Food will surely make your taste buds come alive.
Croissants, Pizza, pasta, Wiener Schnitzel, crème brûlée, etc., Europe is home to some incredibly delicious delights. If you are planning a vacation to Europe and if you are foodie then here's a blog post to help you out. The write-up comprises of the list of best street food you must be trying while traveling.
Sign-up to Expedia, a leading travel portal that helps your grab best travel deals online. For maximum savings and discount on every holiday package booking, you must avail the Expedia voucher code. Scroll down and take a quick rundown of the best European food to try-
1 # Würstel in Austria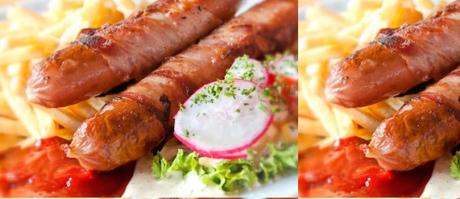 Würstel is a traditional Viennese snack and is a sausage. In other words, it is a traditional Viennese sausage made of beef and pork in the casing of sheep's intestine. Although there are many varieties of Würstel prepared, the Käsekrainer is one of the most loved and tasty sausages which is basically a fragrant pork sausage with a cheesy center.
2 # Trdelnik In Czech Republic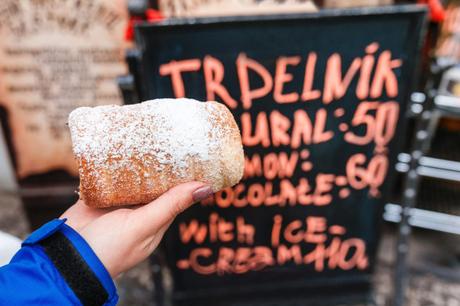 Trdelnik is another must-try Europeans food which is widely popular and often found in the Czech Republic. Also called as Trdlo, the dish is a kind of spit cake or cake-like pastry prepared on a spit. It is made from rolled dough wrapped around a stick. The cake is grilled and dusted with a mixture of spice, sugar, and walnut. Trdelnik tastes yum when served hot.
3 # Waffle In Belgium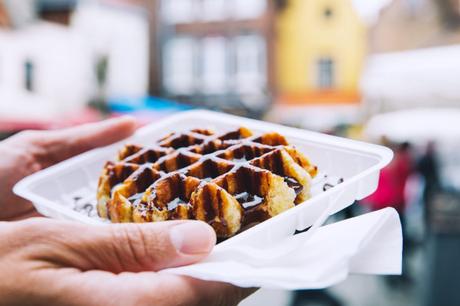 We all know what waffles are? And Belgian waffles are simply amazing. While you are on your Europe tour you must try them for sure. Waffles prepared with lighter batter, deeper pockets, and larger squares are called Belgian waffles. People usually eat them in breakfast, topped with a variety of toppings such as whipped cream, soft fruits, chocolate spread, confectioners sugar, butter or margarine.
4 # Pretzels In Germany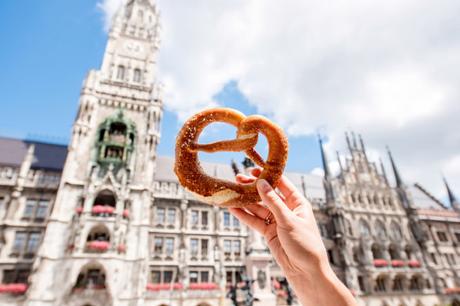 While you are in Germany, you must not forget to taste the warm, freshly baked, Salty Pretzels. The traditional German pretzels are usually covered in special pretzel solution before they are put in the oven for baking. by doing so, German pretzel gets its unique color and taste. To enjoy most of these German Pretzels, it is great to have them with mustard, a bratwurst, and an ice cold beer.
5 # Souvlaki In Greece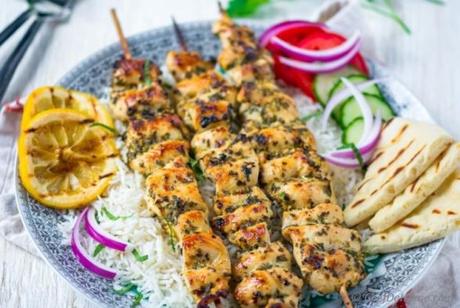 While you are holidaying in Greece, you must try Greek's most popular and tasty fast food, Souvlaki. It is a dish consisting of small meat pieces (chicken, lamb or beef) and grilled vegetables on a skewer. Souvlaki is often served in pita wrap of with grilled bread with beautiful garnishes and tasty sauces. The dish is very filling and is simply yummy.
6 # Margherita Pizza In Italy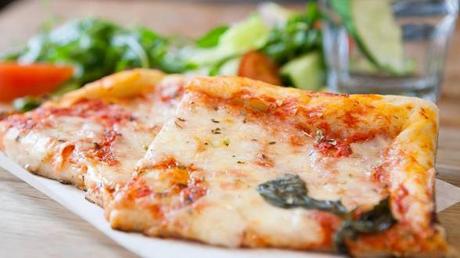 Typically a Neopolitan pizza, Margherita Pizza is true Italian pizza made with San Marzano tomatoes, fresh basil, mozzarella fior di latte, extra-virgin olive oil, and salt. Margherita pizza was first prepared in 1889 in the honor of Queen Margherita and it was then a salute to the colors of the Italian flag - Red (tomatoes), White (mozzarella) and Green (basil).
7 # Crepe In France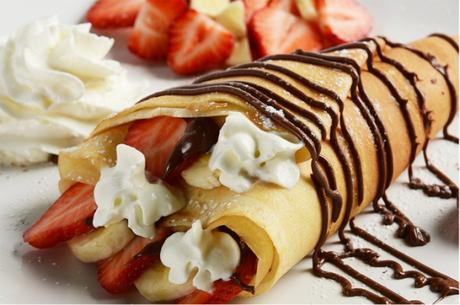 Crepe or Crêpe is a kind of thin pancakes prepared in two variations - savory galettes and sweet Crêpe. In France, the pancakes are served with a variety of fillings and among many, the one with chocolate mascarpone cream, fresh fruit and lemon cream, and cheese & ham, are the yummiest one.
And that's a wrap to tasty European delights which you must try while you are on your holidays to this diverse and wonderful travel destination. To make your trip comfortable and lavish, besides being delightful, you must book your accommodation at best-discounted rates by availing Hotels.com discount code.