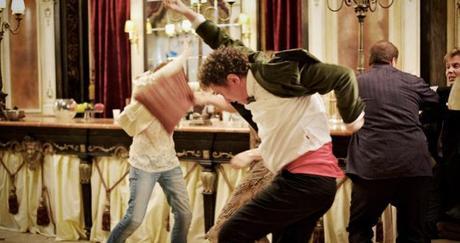 The 6th Russian film festival in London began last night at the Apollo in Piccadilly! It will run from 2-11 November and will be showing films at the Apollo in Piccadilly, The ICA, The Aubin cinema and will also be adding 2 new locations this year in Cambridge and in Edinburgh.
The full programme and details of how to buy tickets can be found on their website
The opening gala film was ' Til Night Do us Part' (pictured), a comedy from director Boris Khlebnikov. Although I missed this one, it looks like it might have been quite good, being based on real overheard conversations in Moscow's extravagant restaurants.