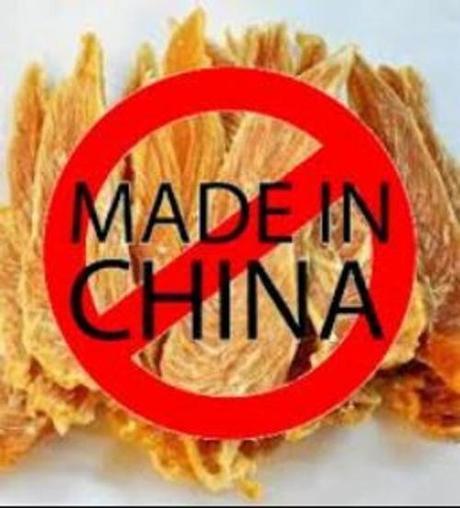 Here we go again.
U.S. pets are dying from pet food made in China. Again.
Fox News reports that yesterday, Oct. 22, 2013, the Food and Drug Administration issued an alert to consumers about the illnesses and deaths tied to jerky treats from China which had killed nearly 600 dogs and sickened more than 3,000.
Officials say the exact cause of the illnesses remains unknown.
"This is one of the most elusive and mysterious outbreaks we've encountered," Bernadette Dunham, director of the FDA's Center for Veterinary Medicine, said in a statement. "Our beloved four-legged companions deserve our best effort, and we are giving it."
The agency has received reports from pet owners and veterinarians about jerky pet treat-related illnesses affecting 3,600 dogs and 10 cats in the U.S. since 2007. Approximately 580 of those pets have died, according to a news release.
Symptoms observed within hours of eating the treats include decreased appetite, vomiting, diarrhea, decreased activity, increased water consumption and increased urination. Severe cases have involved kidney failure and gastrointestinal bleeding, the FDA said.
The agency urges owners of pets showing symptoms to consult a veterinarian and save any remaining treats and treat packaging for possible testing.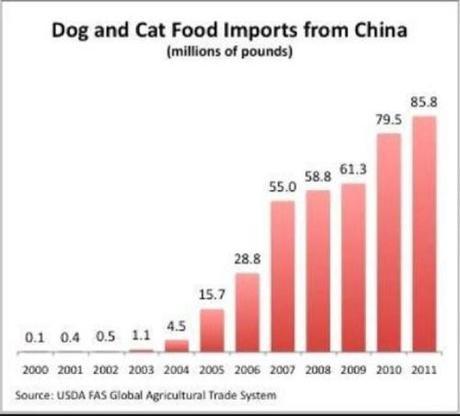 Seriously, people. Why are you buying pre-packaged treats for your dog or cat? Make them yourself!
I bake a small piece of boneless chicken tender for my Gaby every morning. I put a piece in a bowl with some water (he loves the broth!), cover the bowl with a folded piece of paper-towel, and cook it in the microwave for one minute.
And if you're still feeding your fur-children pet food that's made in China, just STOP! Good grief!
See also:
~Eowyn