Let's face it, there is no better satisfaction than being able to fix your bike by yourself. But what can you do when you're out on the trails without the necessary equipment to do a proper fix? Well here are a couple of MacGyver bike hacks to keep you rolling along:
6. Use Those Old Inner Tubes!
There's very little that's more annoying and ride stopping than getting a puncture and not having any spare tubes or patches left to fix the problem. Well, don't discard your old ridiculously-patched-up inner tubes, instead cut them up into squares and use them as new patches – handy for saving money and as a quick fix when you need them most. If super glue isn't something that's already a regular in your pack then make sure you pack it for your next trip.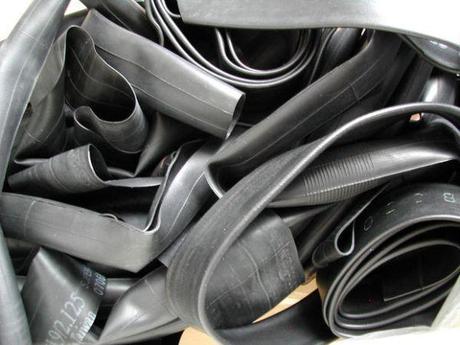 5. Zip Ties Are Lifesavers
Zip ties can be used to fix a wide range of problems with your mountain bike, from holding a rear mech in place, to keeping your brake levers where you want them and even for simply getting your cables out of the way. I generally carry a range of these in my bag for any type of emergency and they come in handy time and time again.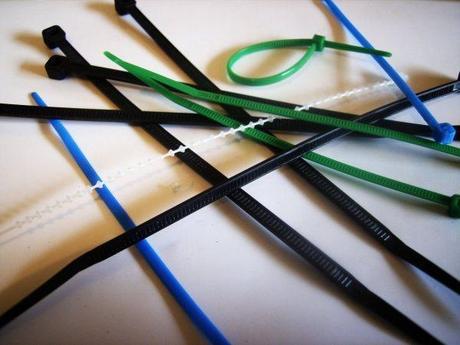 4. Use a tire to strengthen a tyre
It sounds really weird but it works. Granted not as well as buying new tyres but if you want to save some cash and reuse some of your old worn rubber then this is a great trick. Here is an instructable to show exactly how to do it reinforcing a bike tire
3. Carry a Multitool
While MacGyver may have been able to make anything with a lighter, a paperclip and some field bandages, a multitool would have been much more practical. Small light and efficient, a good multitool can get you out of loads of mechanical issues.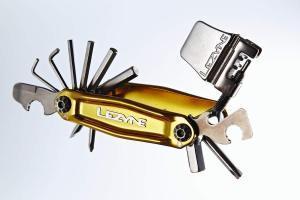 2. Grass Stuffed Tyres
So you've gone out for a spin and blow a tube, you just replace it right? What if you have no more tubes or worse, no pump! Well here's a Macgyver solution – fill your tire up with grass or moss or even loam and off you go! Its not a permanent solution, in fact its not even a long distance temporary solution but it should get you back home/to the car safely!
1. Carry a First Aid Kit
The benefits of this are massive. Not only can you repair yourself if you come off your bike but there are also things you can use to patch your bike when things go badly. Pack a comprehensive kit and know how to use it on yourself then improvise like Macgyver if you need it for your bike.