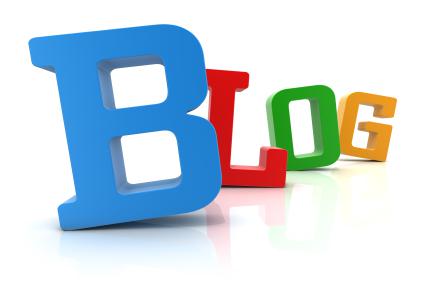 Many crafters find that starting a blog is a great way to promote their work, build a community with other crafters, and to learn and share tips for creating the work they love. But successful blogging requires more than just registering a blog name and putting up random posts. There are several steps you can take to make sure that your craft blog makes as big an impact as your creations do.
Create an Attractive Design
When I find a craft blog that looks plain or boring, I instantly doubt the credibility of the author. After all, if there isn't enough design sense to create something interesting or pretty, why should I think that the craft products she makes will be any different? You don't have to be a design genius, but you should at least look for pleasing color combinations, interesting layouts, and flattering fonts. Make sure that all the elements work together and are reflective of the type of crafts you sell. For example, if you sell beautiful hand-knit baby clothes, a gothic theme with dark colors will likely be inappropriate.
Post Useful Content
This may seem like a no-brainer, but it's important to state: You will only attract readers if you post useful, relevant content. Bloggers of all types make the mistake of turning their blog into a personal diary. Readers come to your blog thinking that they're going to learn about your process or find out what you're working on next, and instead they hear all about the cool book you're reading, or the trip you took to the beach, or the new house you're buying. It's OK to let your personality shine through and share a bit about yourself and your life, but keep the focus on your work and your process.
Be Consistent
Don't post every day for a month and then nothing for three. Decide on a posting schedule and stick to it. This can be every day (though you'd have to be really dedicated to post this much), every week, or even every month. Many bloggers will note the days that they post new content, though this is not necessary. Your readers will quickly learn when to expect new content from you. Just don't let them down.
Offer "Extras"
Tutorials and other how-to guides are very popular with readers of craft blogs, and they are sure to drive traffic to your site. The key is to choose projects and tutorials that don't give away too much. If you have a trademark product, you don't want to tell the world how to make it because they'll be less likely to buy it from you. And if you have a trade secret, you obviously want to keep it a secret. But you also want to make sure your tutorials offer new or valuable information. A basic tutorial about running backstitches or how to create a French knot are unlikely to inspire anyone, as most people interested in crafts will already have these skills. Find a happy medium by offering tips that are slightly more advanced without giving away all your tricks.
Use LOTS of Photos
What's the use in talking about crafts if you can't SEE the projects? Share lots of photos of both finished and ongoing projects. It's also a great idea to share photos that you find for inspiration: either something with interesting colors, a cool project idea, a moody atmosphere, or architecture or fashion. The focus of your blog is on creativity, and photos help foster creativity.
Build Community
Finally, remember that no blogger is an island. You are part of a larger community of bloggers and crafters. Join link parties, promote others' work, comment on others' blogs, react to comments on your own blog, and link to work you admire. Be a good citizen of the blogosphere, and you will be rewarded with generosity in kind.
Bio: Alexis Bonari is a freelance writer and researcher for College Scholarships, where recently she's been researching medical student scholarships as well as Mercedes Benz scholarship. Whenever she gets some free time, she enjoys watching a funny movie or curling up with a good book.