Why indeed does Italian food taste so good? Good Italian food is good served at hotels in Rome or at the best Italian restaurants. It must be the combination of the flavor and freshness of the ingredients and the way they all come together, be it in a main course, an appetizer or dessert. Following are a few of the best Italian dishes. You simply must try these Italian dinner recipes at least once before you die!
Muscioli al Forno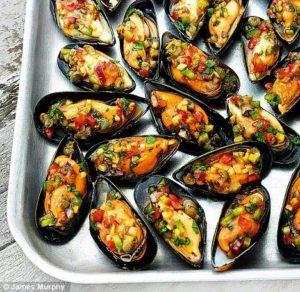 This delectable appetizer is made of mussels stuffed with chopped ripe tomatoes, softened breadcrumbs, chopped parsley and olive oil.
Canocchie Fritte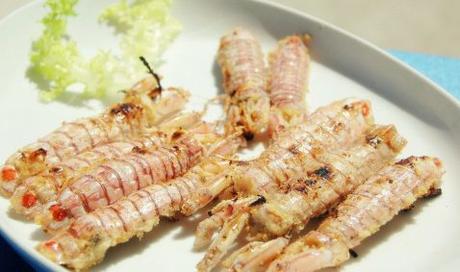 photo by : ristorantedagher.it
A speciality of the Emilia-Romagna region, these are tiny, shrimp-like crustaceans prized for their subtly sweet flavor. They're breaded, floured and fried quickly for a lovely appetizer.
Bracioline di Agnello con Carciofi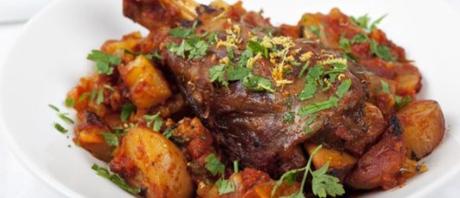 Photo by : saporie.com
One of the most outstanding Italian dinner ideas comes from the region around Rome. This one is lamb chops sautéed in a pan with butter, oil and ham fat with quartered and cleaned baby artichokes added later. Try some at the Antico Arco on Piazzale Aurelio.
Braciole di Maiale al Vino Bianco
One of the more famous Italian dishes is bracioline di maiale al vino bianco from the Abruzzo-Molise region. It is pork chops in white wine. The boneless chops are pounded until they're thin, then trimmed of fat. The fat is cut into small pieces then processed with garlic, rosemary, salt and some chili powder.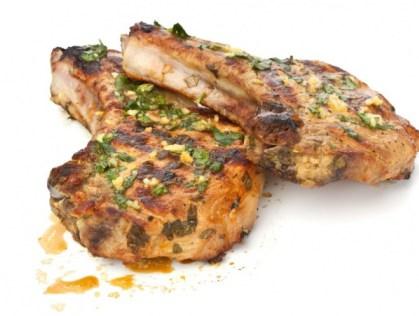 Photo by : gustami.com
The paste is spread over both sides of each chop, and the chops are fried in a pan in olive oil. When they're browned on each side, dry white wine is added until reduced. When the wine is reduced, beef stock is added. The dish is allowed to cook until the stock is absorbed and served immediately.
"Travel brings power and love back into your life."
― JALALUDDIN RUMI
Vitello con Melanzane
When I visited Sicily, I tried the island's veal with eggplants, which is one of the easy Italian recipes. It's a mouth-watering casserole made of veal cutlets, eggplants, salt, olive oil, ripe tomatoes, green or black olives, finely chopped fresh basil, butter and flour.
Fusilli alla Vesuviana
Photo by : biaglut.it
This speciality of Naples-Campagna is a simple recipe made of corkscrew-like fusilli noodles tossed with tomatoes, basil, oregano, diced mozzarella cheese and grated Parmesan or Pecorino cheese. Like much Italian food, what seemed like a little bowlful kept me satisfied for hours.
Minestrone alla Milanese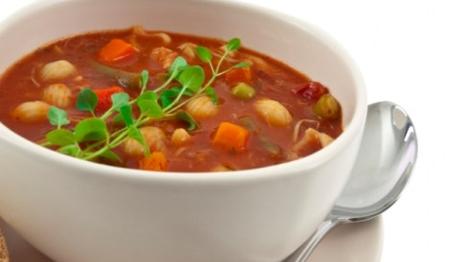 Photo by : jovinacooksitalian.com
Minestrone is a famous Italian soup and each region, indeed, perhaps each town has its own version. This one is from Lombardy and is chockfull of mouth-watering goodness like white beans, salt pork, garlic, onion, mild bacon, potatoes, carrots, celery, zucchini, ripe tomatoes, shredded cabbage, green peas, rice and basil.
Sfrappole di Carnevale
Italian desserts are famous for their sheer scrumptiousness. Gelato comes immediately to mind, but consider this specialty of the Emilia-Romagna region. Sfrappole di Carnevale are fritters served during carnival time. They're made of dough cut into thin ribbons, tied into knots, deep fried and dusted with confectioner's sugar.
Limoncello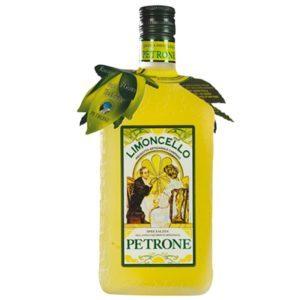 Italy is famous for its wines as well as its cappuccino and espresso, but one of the most popular drinks is limoncello, a lemon liqueur made in the southern part of the country. Enjoy it served chilled after dinner as a digestive.
This list of Italian food doesn't even scratch the surface of what this beautiful country has to offer.