Because where else would you celebrate hot dogs?
This past Friday marked the first day of July, and did you know that July is National Hot Dog Month? If you're from Chicago, you have no excuse not to take part.
While plenty of us out there will be grilling our own franks in this prime summer month, it's also fun to go out and sample hot dogs from the restaurants in the city that makes them best. From classic to gourmet, we pulled together a list of six delicious hot dog joints in the city to celebrate this glorious, all-American hand-held mess of meat, bun and toppings.
Just remember, if you ask for ketchup, expect immediate exile from the city.
Classic Chicago Dogs
Photo Credit: Celebrity Slice
It'd be blasphemy if we didn't include the legendary Portillo's hot dog on our list. Head to River North and order it the classic Chicago way with tomatoes, onions, sweet peppers, and a dill pickle spear. We can't think of a better place to celebrate National Hot Dog Month.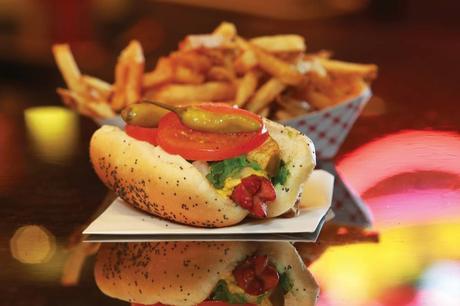 Photo Credit: Las Vegas Weekly
Aside from being a highly recognized tourist attraction in Lincoln Park with a famously wise-cracking staff, The Wiener's Circle makes a delicious char dog that keeps people coming back for more. You know the drill – order it with onions, tomatoes, sweet relish, peppers, and a dill pickle spear. Expect some sass at the counter!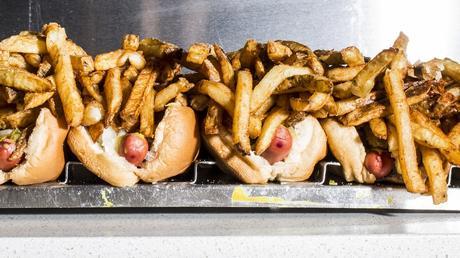 Photo Credit: Bon Appetit
Founded in 1946, this is a one-stop shop with no-frills, as they only serve hot dogs, fries, and tamales. This mega-popular stand in River Grove is all classic all day with "Depression Dog" dressings like (you guessed it) mustard, sweet relish, onions, and peppers.
Gourmet Dogs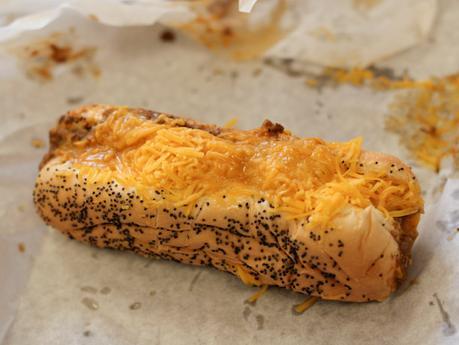 Photo Credit: Serious Eats
This sinfully tasty hot dog joint has locations in Wicker Park, Lincoln Park, and the South Loop. They're all about bold flavors, like their Seoul Dawg with kimchi, or their Depaul-inspired Blue Demon Dawg with sauerkraut and spicy mustard, all of which feature quarter-pound spicy grilled franks.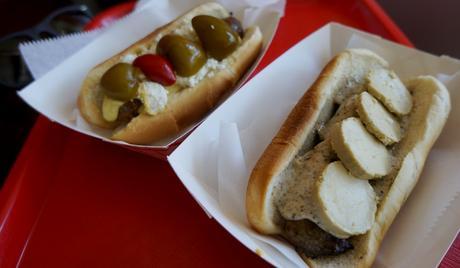 Photo Credit: C'est La Vibe
This Uptown spot was created by former staff members of the now closed Hot Doug's (hold back your tears). It offers an innovative menu of dogs with specialty meats, such as Andouille sausage, duck sausage, and even kangaroo.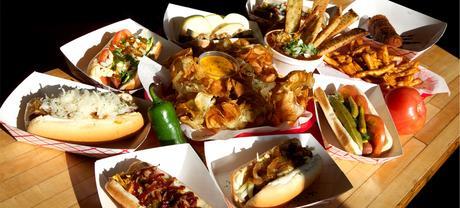 Photo Credit: Chicago's Dog House
The artfully created menu at this joint in Lincoln Park has a ton of offerings to satisfy any flavor craving, with some affectionate names like The Rahm Dog and The Mayor Daley Hot Dog. They also have a selection of specialty meats, like alligator, rattlesnake, and lamb.
Where do you get your favorite hot dog from? Tell us below!