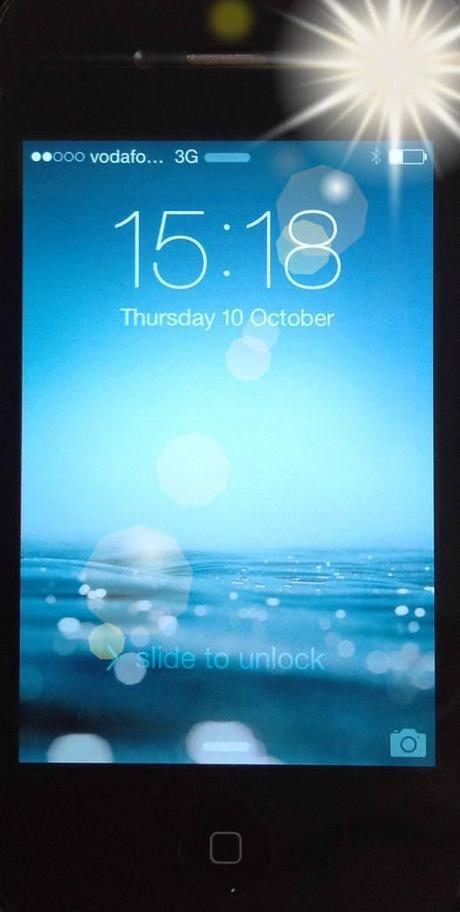 Today I wanted to look at some general iPhone/iPad apps that are helpful for crafters. I can only speak from my own experience with Apple, but I expect many of these are also available for other Smartphones.
We will return to more apps later on when I will look at specific ones for certain crafts, but today let's look at those which will appeal to most lovers  of art and crafts.
1.   Pinterest: Pinterest provides a wealth of information and inspiration for crafters and now you can search for ideas on the move. Of course if you sell your handmade items then Pinterest is also a great place to let people know about them.
2.   Kindle: I think many people believe that you can only read Kindle books if you have an actual physical Kindle, but this is not the case at all. Free downloadable apps (USA/UK) can be used to read Kindle books on your iPhone, iPad and even on your PC.
There are loads of craft books, both free and paid, available on Kindle and this will put these at your fingertips, as well as all types of fiction and non-fiction. If you want a Kindle book to get you started may I be so bold as to suggest our very own Art of Crafts:  The Big Book of Craft Interviews Vol 1 (Amazon USA/UK) and Vol 2 (Amazon USA/UK)

3.   Etsy: If you are a handmade lover or creator then I think you will already be aware of Etsy. Keep up to date with your purchases or sales on the move with the app.
4.   Craft Gawker: This app is packed to the rafters with craft ideas, how-tos and beautiful photographs of craft projects from around the world. A definite way to get some cool crafty inspiration.
5.   Craftsy: Craftsy offers a wealth of online craft courses, patterns and supplies and you can now get it all in apps for both the iPhone and iPad. This means that you can watch the courses on the move, perfect if you want to spend some time in the kitchen following their baking courses or on the sofa, doing some knitting and having a cup of tea. Also don't forget Craftsy offers some pretty nice free classes too.
6.   Gathered: If you are a fan of Mollie Makes then it's worth taking a look at this online extension which offers a range of projects in a magazine format. This is a paid app but you do get a free 30 trial to see if you like it.
I hope you find something in that little collection that you like and please do leave a comment below if you have your own particular favourite, I would love to hear about some more.