6 Anti-Aging Facial Exercises You Can Do at Home
Most people would like to remain young if they had a choice. It is the stage when the body is vibrant and energetic, the skin is soft and smooth, and the whole body is functioning well. As the effects of aging arrive, the skin starts to sag and get wrinkles, the eyes droop and the hair fades. Even though all these are natural processes, people can delay them and encourage a vibrant and beautiful face even as they age gracefully.
Some people prefer taking anti-aging drugs/supplements, skincare products or undergo treatments but there is more a person can do to remain young. Here, we will highlight the 6 anti-aging facial exercises to do at home.
All of these facial exercises has many other benefits as well apart from anti-aging. These exercises help in tightening and toning the facial muscles, get rid of double chin and get chiseled jawline and cheekbones too. These facial Excercises also helps in slimming of your face
The Giraffe Face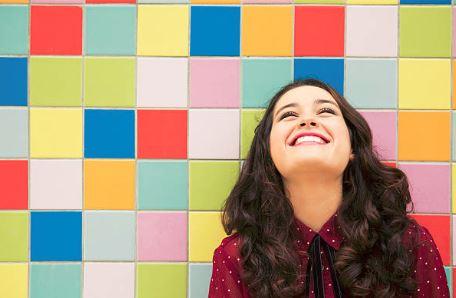 It works well for all people. It is an easy exercise that one can do at home whether sitting or standing. In fact, you can make this a habit especially if you work from home. Health experts usually say that this is the most effective for the muscles around the neck and lower face.
While sitting upright, look upwards as you stretch the neck muscles as much as you can. Now, you can either use your fingers to stretch the neck muscles downwards or push the upper part of the mouth with your tongue. Repeat this for a couple of times.
The Surprised Expression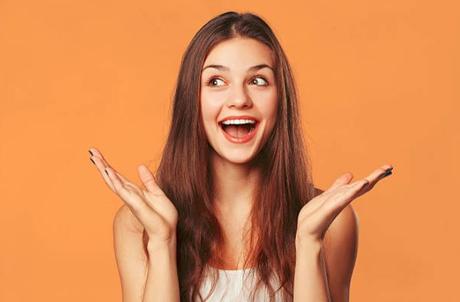 We all get surprised every other day. But, today we want you to exercise the face muscles using this expression. The beauty of it is that it stretches the whole face, including the jaws. Therefore, this makes it an excellent anti-aging exercise to perform at home.
Just get surprised as usual, which will raise the eyebrows and leave the mouth wide open. The best way is to stretch everything as much as possible and hold for a couple of seconds. If you repeat this ten times, your facial muscles are ready to remain vibrant.
The Cheeky Face Expression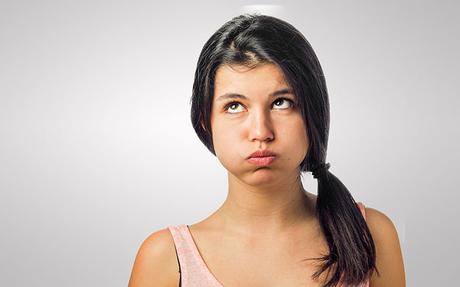 Just like little girls and boys, make those cheeky faces. It also works wonders in letting your facial skin remain fit and healthy all the time. You do not need any equipment. However, it is better done while standing or sitting.
Take a deep breath and blow the air in a closed mouth to fill the cheeks as much as possible. Hold in that position for about 10 seconds before letting it go. Repeat 10 times before you try another exercise.
The Fish Face Excercise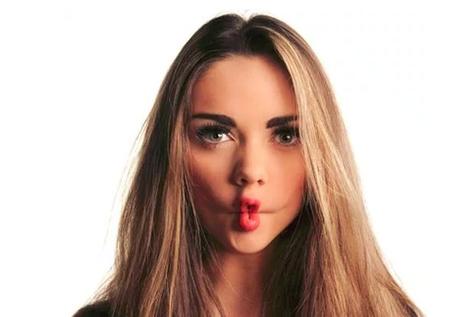 This is very simple. Just suck your cheeks in just like a fish face and then with that face try smiling. This prevents sagging of skin and also helps in eliminating double chin.
The V Eyes Exercise
Droopy eyes will come with age, but you can easily prevent this. The V eyes exercise is done using the middle and the index fingers.
Position the middle fingers on the inner side of both eyes and the index fingers on the outer corners to form two Vs. While applying a little pressure, try and look up and hold for 5 seconds. Repeat several times.
Eyebrow Smoothing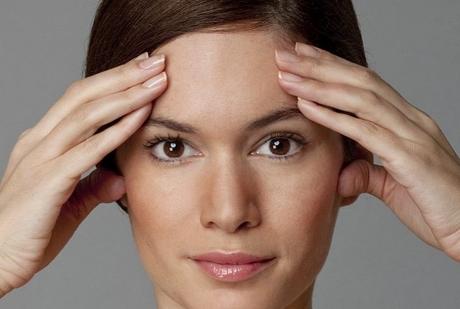 The last exercise is smoothing the eyebrows, which also works well for the forehead. This area is affected by wrinkles, and one can prevent them with this exercise.
With all fingers spread out on your forehead, gently massage the forehead by moving the fingers horizontally to the outer side. Do this for about two minutes and then relax.
So these were some of the facial exercises which you can try at the comfort of your own home. They are also called face yoga and it takes time to show up the result. But they are safest and natural way to tone your facial muscles. And also facial exercises help in enhancing your face shape by getting rid of chubby cheeks and extra face fat.
Also Read these makeup posts
6 attractive eye makeup looks just by using kajal| Ways to apply kajal
Makeup Revolution Iconic Blush Bronze and Brighten Smoulder- Review
MAKEUP FOR BEGINNERS-A COMPLETE GUIDE
TS cosmetics liquid highlighters Review & Swatches| Rs.445| Affordable & Best
Indulgeo Essentials rose gold oil Vs TS cosmetics 24K gold elixir
7 Everyday Beauty Mistakes That You Need to Fix
BH Cosmetics liquid matte lipstick Endora| Review and Swatches
Colorpop ultra matte mini kit first date- Bumble, Sunday, Fresh cut, Viper, More better
If you liked the review then please subscribe for more such posts.
Lots of Love
Khadija

Let's be friends and get social! You can find me on Instagram| Twitter| Facebook
**sponsored content**