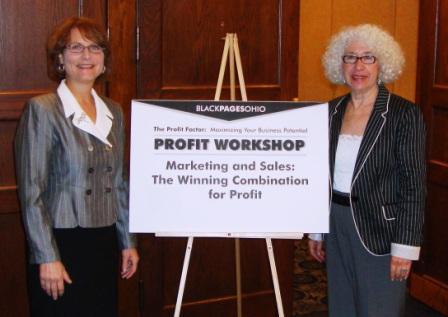 I just presented a Sales and Marketing Workshop this morning at the 5th Annual Profit Factor Conference in Cleveland with Jeanne Bluffstone, of Bluffstone Public Relations in Northfield.
We offered 12 tips to business owners on how to market their business to attract qualified prospective buyers and best practices on how to close sales to convert prospects into customers. 
Read more about it in this press release.
What's your best marketing tip for attracting customers? What's your favorite sales question for qualifying a prospect? Leave a comment in the space below. Thanks!