Dr. Eowyn:
More evidence that Obama has thoroughly corrupted the U.S. military.

Why is there no Congressional hearing on this? At a minimum, Commander of CentCom Gen. Lloyd Austin (Affirmative Action promotion?) should be called before a Congressional committee for questions.

Originally posted on Consortium of Defense Analysts: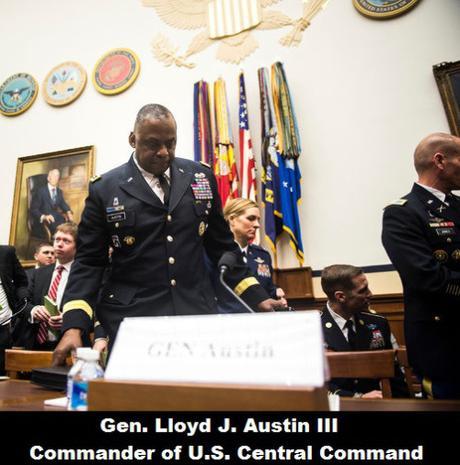 Shane Harris and Nancy Youssef report for The Daily Beast, Sept 9, 2015, that more than 50 intelligence analysts of the U.S. military's Central Command (Centcom) formally complained that their reports on ISIS/Islamic State and al Qaeda's branch in Syria were being altered by senior officials to present the terrorist groups as weaker than the analysts had portrayed.
The analysts are paid to give their honest assessment, based on facts, and not to be influenced by national-level policy. Assigned to work at Centcom and the U.S. military's command for the Middle East and Central Asia, they are officially employed by the Defense Intelligence Agency (DIA). Ironically, the DIA was created to be immune from the pressures and biases of the officers leading the war, but the agency is supervised by officers at Centcom.
The analysts' complaints prompted the Pentagon's inspector general to open an investigation into the alleged manipulation…
View original 750 more words