Part 1:Flirting with Music: A Happy Hornbook of Humpy Harmonies!
Somewhere amidst all of the Superbowl spectacle, Valentine's coitus, St Patrick's Day carousing, Passover reflection, V-Day agitation, and Lenten abstention, a strange and somewhat sleazy new trend reached its zenith, crested, and then settled down to a steady, new buzz within our national pysche. This slightly awkward, insistently uncomfortable climax was, of course, the highly engorged premiere, ritual critical circumcision, and premature box office depletion of Sam Taylor-Johnson's Hollywood adaptation of the opening rounds of E.L James' titillating trilogy of triage, 50 Shades of Grey.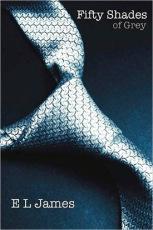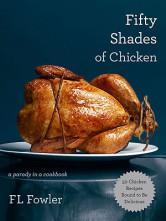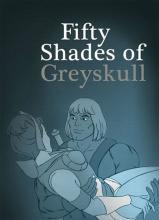 Though the film opened to sold-out shows on that randiest of all holiday weekends, The Guardian has more or less summed up its sustainable econo-sexual stamina down the stretch: "Dramatic plunges from its opening weekend – -73% in the US (one of the largest falls on record) and -57% overseas – suggest that it has already exhausted its core audience, the EL James faithful, let alone any casuals pulled in by the furor… Prospects-wise, Fifty Shades is no Avatar, which did a game-changing six consecutive $100+ overseas weekends – this is strict box-office wham-bam-thank-you-sir." In short, Fifty Shades will probably come to signify the most high profile case in a very familiar set of ailments and arguments that plague America's reactions to the uses of sexuality in entertainments of all sorts.
The fact that 50 Shades – a sadomasochistic fantasy rooted in the "Therapeutic" role-playing power fantasies of an enigmatic, aloof tycoon and his sweet, little ingenue-cum-whipping post – has commanded such attention in all of its forms is fascinating, sensational, and like most such phenomena, a little bit sad. Now, please don't grab the ball-gag yet. It's not that I disapprove of anything as exciting as a randy trilogy of explicit sexcapades that has somehow managed to infiltrate the shelves of every major warehouse store, supermarket, airport stationer, and nightstand in the nation. Quite to the contrary, as Leslie Bennetts observes in her Entertainment Weekly feature on the 50 Shades phenomenon, "None of us will ever know how many orgasms Fifty Shades of Grey has inspired, or how much marital boredom it's enlivened with vaginal balls and riding crops, but its impact is incalculable far beyond the bedroom."  Far be it from me to poo-poo anything that has so vehemently and profitably massaged the Great American Libido. Again, Bennetts provides us with some startling numbers: "Since the first volume of E L James' S&M trilogy was published in 2011, the books have sold more than 100 million copies worldwide and been translated into 52 languages. From the Bible to the Harry Potter series, only a handful of books have ever racked up such numbers, and no previous work of pornography has captured the erotic imagination of so many women."
There has been more than enough general commentary, critique, and curmudgeonly conflict revolving around both James' pseudo-Sado-fiction or Taylor-Johnson's darkly lit film, and quite honestly, the segments I read from James' work do their job as adequately as any other artifact of arousal probably should. If you push the right narrative buttons involving suggestion, anticipation, and seduction, in nearly any order, the usual explosive results are pretty much inevitable. Or as as EW's Lisa Schwartzbaum observes, "James may not be much of a prose stylist, but she can write an effectively dirty, hot, easy-to-read, complicated-to-accessorize sex scene when she puts her mind to it. James throws in descriptions of bondage, submission, foreplay, cosmic orgasms, private helicopters, and fine white wine. And minus the boring bits about private helicopters and tedious wine -sipping, it's all tatty, arousing fun." I also admit that I have not yet seen the now largely panned film adaptation, though I will probably give it a go eons after its original shock have faded through inevitable Sisyphean runs on late night cable.
I have no qualm or quarrel with the book that launched countless coital clashes, or the movie that looks like it does its best to somehow make punishing joyless, sexual violence into compelling romance. No, my gripe has nothing to do with 50 Shades' explicitness, triteness, or violence, Though that is not my general preference in most of my pleasure reading or media consumption. I am more disappointed in the simple fact that every authorized rendition of the dirty dalliances of Mr. Grey and Ms. Steele seems to lack an iota of (intentional) humor, joy, or playfulness. With all of that role play, kinky couture, and so very many scandalous props and toys, shouldn't there be at least one non-literal gag to enjoy? Wpuldn't some part of James' great Trilogy of Tightly Knotted Tease celebrate the transgressive, inscrutable, unstoppable, incredible FUN elements of sexual experiment and erotic excitement?
Where are the farcical phallic jokes? The sloppy puns? The slippery entendres and sassy pillow talks? Where, for heaven's sake, is the great comedy of busy bodies falling across each other in exciting and ridiculous ways?  We don't really seem to mind what's missing, either. Instead of great sex between good people, we seem more entranced by a stiff (groaning pun intended) and icy erotic aesthetic that might be best classified as "Brain Dead Sexy." Where is the sex farce and satyr play? Where are the May Day mummers and hot-blooded courtesans? Couldn't Anastasia find better, more vibrant. and more virile company at Ridgemont High and wouldn't Sob Sister Christian find riskier business during a quick power lunch at Porky's?  More importantly, wouldn't we all?
Again, I don't condemn or belittle the general attention that 50 Shades of Grey has brought to broad themes of sexually intimate fiction, erotically charged media, and even "pervy" non-normative forms of sexual activity and exploration. On the contrary, if there is any greater "good" that could arise from Mr. Grey's holsters, harnesses, and harangues, it is probably the widespread lessening of our national provincialism, righteous rigidity, and pervasive hypocrisy concerning the role that sexual pleasure, erotic performance, and perverse fetishes may play in our culture  and our lives.
But, shouldn't humor play a leading part in that voluptuous victory of good clean vice over venal virtue? Don't we need the aggression and anarchy of comedy to satisfy our healthy sexual hungers? Whither wags our winsome willy and why do we seem to adore it best when it's been locked away in Castle Greyskull or sheathed grimly in Steele? Wouldn't it be more fun for everyone involved to just share the warmth of some good old fashioned American cherry, apple, or banana cream Pie?
There are undoubtedly rich veins of humor to be mined in both 50 Shades novels and the film, though most seem accidental or unexpected. As A.O. Scott's perceptive New York Times review observes, "a lot of the audience burst out laughing. The source of that laughter continues to puzzle and intrigue me, perhaps more than the actual movie did. Was it delight? Derision? Embarrassment? Surprise? All of the above?" Such strict, straight, armor-plated sex leaves us begging and pleading, but not moaning or humming for a more harmonious, hilarious, human, and HAPPY set of erotically compelling, creatively coupling, and sensually silly amusements, instructions, and provocations. In this case, the "sadder but wiser" girl and her monochromatic Prince Charm-bracelet seem like they could both use a little more Disney joie de vivre and far few attempts at giving Fountainhead.
What follows then, is a bare buffonish buffet of self-selected alternatives to the distant,  dysfunctional, and dour couple who have somehow managed to captivate our national libido with their strange, agonizing dance of pornographic pain. In response to the rising trend in bad sex, painful or punishing relationships (MAD MEN, anyone?), and demonstratively un-funny romances, I have compiled a jam-packed, over-sexed, and hyper-silly homage to all that is festive, freaky, and FUN about the confluence of sex and art. It's hardly a comprehensive list, and I admit that, somewhat appropriately, there are holes everywhere in the continuity.
I have tried to organize my choices loosely by format and I hope that at least of few of these sultry selections amuse and massage some readers' funny-bones in new and thrilling ways!
1-5 : Sexy Symphonies This premiere portion comprises the bulk of this first post and deals primarily with a fiver of my favorite comedic salacious songs and dirty ditties,  famous, infamous, and obscure.
6-25 :Carnal Comix and Extremely Graphic Novels  The follow-up will hopefully explore a few of the most rewarding erotically funny comics, cartoons, and graphic novels.
26-46 : Merry Midnight Movies Our third course will safari through my favorite film comedies devoted to themes of erotic humor.
46-50 : One-handed Reads The final installment concludes with a brief summary of priapistic poems, plays, and prose designed to provoke our "private parts."
Here's hoping I can "go all the way" to fifiy, but for right now, we'll begin with a solid, steamy five. Take that, Mr. Tall, Grey, and Tone Deaf!
Slinky songs of seduction have always been a somewhat understated and  undervalued selection of the Great American Songbook. From the languorous throaty moans of Julie London's "Cry Me a River," Jo Stafford's "You Belong to Me," Sarah Vaughn's "Make Yourself Comfortable" and Doris Day's faux-innocent "Sentimental Journey" to the goofy backwoods bumpycake of Dinah Shore's "Doin' What Comes Naturally" to the sophisticated seductions of showtunes like Rita Hayworth's brainy stripper number "Zip!" in Rodgers, Hart, and O'Hara's Pal Joey or Gelbart and Coleman's "Tennis Song" from the Noiry naughty City of Angels, sex and song have intertwined across musical standards in every genre from bluegrass and ragtime to techno and hip hop.
Humor and harmony have also provided many wonderful moments of sexual synchrony. Of course, there are familiar zingers and provocateurs in every era covering nearly every form of sexual longing, antic, opportunity, invitation, and entanglement. Among the most entertaining are Conrad and Wood's "Let's All Go to Mary's House," W.C. Handy's "Yellow Dog Blues," Gus Cannon's "Walk Right In, Walk Right Out," Ida Cox's "One Hour Mama," Memphis Minnie's " What's the Matter with the Mill! Can't Get No Grindin'! The Mill Done Broke Down, " Glenn Miller's "Yes, My Darling Daughter," Little Richard's "Tutti Frutti," Marvin Gaye's "Let's Get it On," Melanie's "I've got a Brand New Pair of Roller Skates, You've Got a Brand New Key", the Divinyls' "I Touch Myself", Digital Underground's "Humpty Dance,"  the Spice Girls' "Wannabe," Salt'n'Pepa's "Push It," Liz Phair's "Flower," and just about everything even conceived by Prince, Madonna, Britney Spears, and their hordes of drones and copycats. Graphic and glorious collections of steam-heated sonic suggestion abound including hot buttered cornucopias like Raunchy Business: Hot Nuts and Lollipops, Vintage Sex Songs, and numerous editions of the Naughty Vintage Music, Those Dirty Blues and Copulatin' Blues series.
Here, though, in no particular order and with absolutely NO interest in continuity or comprehensiveness, are a few of my favorite sexy screwball songs. Each one puts the fun right where it belongs, squarely below the belt.
1. Gus Kahn and Walter Donaldson's 1928 "Makin' Whoopee": More pop songs are devoted to the euphemistic adoration of sexual pleasure and love-making than perhaps any other topic. Obviously, and perhaps necessarily, those that express the agony of heartbreak are probably a close second. This little novelty number, however, adds extra insouciant sass to the "same old story" of hot young lovers who evolve from joyous newlyweds to disenchanted divorcees. More importantly, the bawdy little ballad insistently celebrates the curious carnal sparks of sexual attraction before, after, and eventually outside of marriage with its hilariously euphemistic refrain of "Makin' Whoopee!" It might be the sexiest homage to divorce court ever penned, and the judge's emphasis on the economic benefits of sexual compromise is just as amusing in 2015 as it was when it premiered some 87 years ago.
Every crooner, comedian, siren, and pop icon has done their necessary turn with "Makin' Whopee," but two performances take the song to new heights of sexual and comedic tension. The first is Eddie Cantor's original rendition from the 1928 musical, Whoopee!. The song soon became one of Cantor's signature tunes and it is easy to see why. His tongue-in-cheek delivery, performed while reluctantly en route to a wedding, is an absolutely wicked piece of Vaudevillian crowd-milking innuendo. With all of the knowing assumptions of a Borscht Belt jester, every eager eye-roll and nuanced wink is loaded with comedic charge and sexual assumption. The taunting strings and snarky horns add coy, clever musical color to Cantor's little tribute to love's legendary progress from infatuation to infidelity. It remains one of American media's most deliciously sarcastic celebrations of the coercive powers of courting, marriage, philandering, and resolution. There is, of course, extra irony in recognizing that Cantor was perhaps one of Hollywood' s most emphatic husbands and fathers, whose family of 5 daughters helped establish the template exploited by later celebrity households like the Nelsons, Partridges, and Osmunds.
More than 50 years later, after hundreds of able but conventional renditions of Cantor's standard had reduced the song's sultry satire to a cryogenic carcass, Michelle Pfeiffer and Jeff Bridges would revamp the old chestnut with nearly nuclear intensity for the crowning scene of Steve Kloves' 1989 The Fabulous Baker Boys. Where Cantor had implied and suggested in a straw hat and tie, Pfeiffer purrs, writhes, and implores in blood red heels and a dress that clings like very lucky lichen to its host body. Bridges' piano accompaniment pairs with Pfeiffer's vocal performance with a practiced intensity that mirrors their growing attraction throughout the film. Slipping and sliding through the song whilst engaged in some of the most memorable piano yoga in film history, Bridges and Pfeiffer ignite one of Hollywood's rare understated moments of slow, subtle burn. The scene remains as scalding in its dramatic tensions as any torch number ever has, but behind their very adult treatment of a nearly antiquated novelty song, the impish eyes of Eddie Cantor's original still gleam bright, beamish, and bawdy.
2. Cole Porter's 1927 "Let's Do It, Let's Fall in Love" and "Let's Misbehave": Oh, the many comedic thrills of sensuously encyclopedic syncopation, especially when the whole shebang celebrates nature's favorite loins-grinding pastime. The intertwined history of Porter's lyrically similar twin "Let's" sex tunes has been often told, but his sly rhymes and jazzy, copulatin' rhythm energizes both lusty numbers with a joyous, celebratory flare for fun and fornication that Mr. Grey could never understand or appreciate. Here are the greatest musical homages to the endless thrills of dating and mating on a global scale.
As with "Makin' Whoopee," there are multitudes of variations on both songs but my favorites remain those rendered by Porter himself, whose own sexual appetites were as broad, ebullient, and brilliantly complicated as his syncopated lyrics. Both songs invoke plentiful animal imagery, especially the requisite birds and bees, but bears, beans, codfish, clams and even goldfish also waft through Porter's bestiary of bofing critters and entangled insects.
When all of the available interconnecting species have exhausted themselves, "Let's Do it" begins its world tour of international sexual exploration. The dated slang and racial epithets are shocking to tender 21st-century politically correct ears, yet they slide along merrily in this r-rated precursor to Walt Disney's grand anthem of intercultural Cold War conventionalism, "It's a Small World After All." Any songs that can coax couples to coo along with rhymes invoking the dirty dalliances of "dragonflies in the reeds" and "sentimental centipedes" are unequivocally effective and pleasurably piquant homages to the universal powers of desire.
In later years, both Porter pieces would find their way into some amusing iterations,  especially Christopher Walken's hilariously horny homage to pre-code Hollywood mischief in Herbert Ross' 1981 Pennies From Heaven and the Porter-punctuated soundtrack to Woody Allen's late triumph, 2011's Midnight in Paris.  
3. The Police "Be My Girl/Sally" 1978 : Before we risk too much chronological conformity, let's zip across the decades to one of the least recognized and most outrageous orchestrations of outlandish sexual experience in music history. Sure, there are boxcars full of songs to celebrate the wild passions of "the first time," the desperate one night stand, the idealized wedding night, the curious same sex encounter, and even the revenge of the jilted lover, but how about the romance of monogamy with a sex doll?
There's one relationship that never seems to get its true moment in the salacious limelight, right? That is until The Police brought the gleeful mischief of a naughty novelty number into their 1978 post-punk assemblage, Outlandos D'Amour. Unlike so many Punk, New Wave, and early Alternative acts, Sting, Stewart, and Andy had always focused on massively revamped standards wrapped in icy cool contemporary beats. "Roxanne" and "Every Little Thing She Does is Magic" are as much Soul standards or torch songs as they are mad Punkish and/or Reggae-infused anthems of earnest longing. "When the Word is Running Down," "Canary in a Coal Mine," and "Rehumanize Yourself" could just as easily have come from Pete Seger or Phil Ochs and the psychological gamesmanship of Sting's odes to erotic suspense like "Don't Stand So Close to Me" and "Wrapped Around Your Finger" fairly drip with dense, troubling desire and compulsive desperation. So why not then, a simple Boy Meets Girl story so drenched in nostalgic 1950s rock and roll riffs and pining girl group choruses that it just begs to be defiled and deconstructed into the freakish delights of "Be My Girl/ Sally"?
The song is rarely celebrated by Police fandom, but it might just be their freshest, most enduring joke on the past pantheon of popular music. It is certainly one of most amusing sex gags of the 1970s, and THAT is saying something! Focusing on the affable, contented monolog of a charmingly polite recluse, "Be My Girl" introduces us to the ludicrous notion of onanistic romance, where our lonely, alcoholic hero finds his heart's delight in the delusion of living with Sally, a mail order sex doll. As creepy as the scenario could get, its slanderous assault on the notion of conventional 50s pop romance is ferociously well calculated. Our modest narrator confesses to exercising his conjugal bliss by bouncing sweet Sally across every possible domestic space in his well-kept English working class home. Introduced with sweetly nostalgic repetitions of, "Will you be my girl? Will you be my girl?," the story of rubber lovin' unfolds as we begin to recognize the rising arcs of lunging guitar riffs.They build to overwhelming volume just before our hero can conclude his quaint confession. The vocals also return in force, sharper and snottier than before, now twinged with the ruder truth behind this "perfect couple," their "permanent grin," and the sexual intensity that is sure to 'wear thin" with time.A tinkling offbeat piano adds the final touches of Music Hall travesty and the whole thing crashes to an end in a strange, uncomfortably fun climax of sex, plugs, and rock' n' roll!
4. Tim Rice's "Touch-a, Touch-a, Touch Me!" from The Rocky Horror Show 1973:
If there is a single musical note in Tim Rice's phantasmagoric homage to the transcendental gender madness of trashy space operas that is NOT about sexuality, I don't want to know about it. I have never been a Rocky fanatic, though I have enjoyed my small share of midnight screenings and live revivals. Still, there is almost too much to love about both the 1973 stage play and its 1975 cult cinema sibling.
Of course, Tim Curry's Frank-N-Furter remains its central erotic loadstone of transsexual burlesque, but there are so many moments of ingenious erogenous intensity, it gets pretty tough to pick a favorite. Curry's performance is a singular homage to the parodic power of performed gender and duller, drier sexual "outlaws" in later, less cosmic films would do well to pay tribute and take notes. Rocky himself explodes all of the tightly restrained sexual tensions embedded in the ads of Charles Atlas and the tighty whities of several generations of ready, randy, ripping American studmuffins. But if we are to compare the jolly, motley Rocky Horror aesthetic to 50 Shades of Humdrum, we need to focus our prurient gaze upon the nubile newlyweds, Brad and Janet, and their goth-o-gasmic sexual odyssey.
Every number in Rocky Horror scintillates with sexual suggestion, scrumptious innuendo, and time-warping lust, but "Touch-a, Touch-a, Touch-a Me!" has always seemed like the show's sweetest homage to naughty knowledge. One part lover's lament, three parts uninhibited, fifth-gear come on, it's a hilarious turning point in a text with more narrative switchbacks, detours, and secret passages than a Scooby-Doo set. As the newly deflowered Janet begins to chase her lusty dragon, she pleads with Rocky-  and eventually nearly everyone else  – to come get it on and get it off with all of the sweetness of an edelweiss-crushing Maria.
Of course, the show complicates the affair, with the feisty femizons, Magenta and Columbia, both gluttonously spying on her happy humping ground via closed-circuit cathode-ray tube. Thus, the number erupts from every angle with tensions of lost virginity, sexual thirst, voyeuristic arousal, and hot, horny, happy, hilarious humanity. How strange for a spectacle so clearly designed to celebrate the outré power of monsters, aliens, freaks, mutants, and other such creatures of the night?
As with a few previous entries, the song has found new Millennial meaning in the recent Glee Halloween special, where Frank-N-Furter's domestics are replaced by Sue Sylvester's Santana and Brittnay as they peer into what might be Emma, the shrinking violet counselor's most impassioned play for Will Schuester's hunky dorky heart!
5. Cyndi Lauper "Shebop"1984: Petrarchan crushes, teenage romance, and adolescent desires have launched billions of Billboard ballads, but some songs are even more special in their zesty salute to self-loving.Familiar classics of the auto-erotic genre include The Vapors' massively un-PC "Turning Japanese," The J. Geils Band's jaunty "Centerfold,"  Fountains of Wayne's hilarious testament to under-age infatuation "Stacy's Mom," Garfunkel and Oates' patented brand of lewdball musical comedy as it manifests in "Go Kart Racing," and perhaps the most recent Riot Girl's guide to dealing with a disappointing partner, Charlie XCX's "Body of My Own."
yet, none of these one-handed wonders are as epically empowering or emphatically sardonic as Cyndi Lauper's vehemently catchy "Shebop." Lauper's largely overlooked homage to the "good vibrations" of masturbation explodes many teenage tropes and tribulations. Songs about masculine pleasure, both consensual and self-actuating, are plentiful and the phallic imagery of popsicles, bullet trains, and related macho-machines has never faded from the charts. Even songs about female sexual pleasure are not as rare as we might think, but actual attention to women's self-love – not to mention fun and frantic explorations of that taboo – are as infrequent and inconvenient as the fabled G-spot. Thus, Lauper's early 80s anthem, and its chaotic, cyberpunked, over-sexed techo-farce of a music video, give us more to gawk at than most romantic ballads ever even try to conceal.
Lauper has always been a proto-riot grrrl with a penchant for broad comedy and transgendered pastiche. Her influential "Girls Just Wanna Have Fun" video is as much a satire on American gender types as it is a homage to the liberating myths of rock and roll. Like Cantor and Porter before her, the joy of Lauper's song arises from the up temp urgency of its horny, hectic beat. If Porter's sexual kaleidoscope dances briskly across niches and nations, Lauper's boomboxy bassline musically mimics the act itself. Her nasal snarl snuggles around suggestive, languorous orgasmic phrases like "liiiiionnn's rooooooar" to suggest an absolute devotion to the moment, to the fun, to the unabashed satisfaction of her own hungers and urges.
Her shout out to Blue Boy magazine, and the heterosexual use of heady homosexual erotica also provides an interesting glimpse of the burgeoning gender wars of the 1980s and 1990s involving AIDS awareness, Gay Rights, and Freedom of Speech. As co-related forms of hetero and homo-sexual desire blend and seep into each other, the tight pants of Blue Boy provide an outlet for a wide variety of needs, tastes, and interests. There have been a few worthwhile imitators of what "Shebop" does and any number of erotically aware divas in the Madonna/Diana Ross tradition contribute their fair share. Beyonce, Lady Gaga, Katy Perry, and whatever other new diva du jour might strut by just can't quite claim the furious, funny fumbling ecstasy of the relentlessly shebopping Lauper!
Hope your ears are burning for the better!
Next, time we'll see you in the funky pages.