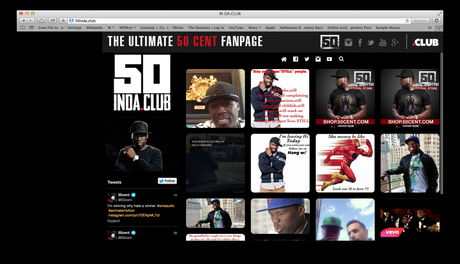 50 Cent's .Club Fan site just went live minutes ago.
The Site, 50inDa.Club, now combines all of his fan sites, a store where you can buy merchandise, watch videos, listen to music engage in all of his social networks.
Basically any and things 50 are a part of the site.
The site went live just a few hours before the big .Club Launch party that is being held in New York tonight and 50 will be in attendance.
The venue is already decked out and its all about .Club
As we sit today .Club has the 2nd most registrations of any of the over 100 new gTLD's that have been launched with over 52,000 domains registered.
We are at the event and will be reporting on it.