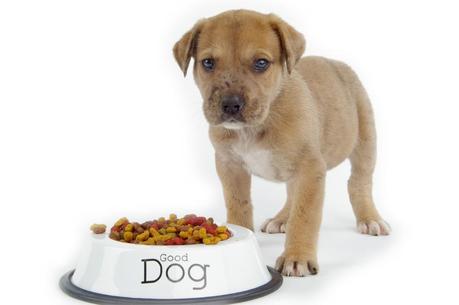 Man and dog have always had a special relationship that has spanned years since the early civilization. Today, millions of dogs are loved by families all over the world not just as a pet but a loyal friend. Though it is tempting to show your love for your pet dog by providing him with more than enough food all day, you may be doing him a disfavor. Not only humans suffer from the negative effects of obesity, even dogs do. However, there is no precise answer on how much food to feed your dog since it depends upon caloric needs, size, age and activity level. Your best option would be to improve your dog's nutritional needs not only for his health but to satisfy your desire to love him for a longer time.
Eating carrots is good for the eyesight and this applies to dogs as well. Carrots are rich in beta-carotene and when mixed with fat in your dog's diet, it is converted into Vitamin A which is stored until required by the body. Once Vitamin A is needed, it travels through the bloodstream to the retina of the eye for normal eyesight.
Benefits of Antioxidants for Dogs
A series of studies conducted on dogs revealed that older dogs fed with antioxidant-enriched diets were able to learn more complex tasks than those on a controlled diet. Dogs are also less likely to suffer from age-related behavioral changes like cognitive decline and excessive licking. Powerful antioxidants like Vitamin E, Vitamin C (citric acid), Vitamin A, carotenoids and selenium are found in well balanced diets made with high quality ingredients and supplements to boost the antioxidant content of the diet.
Carbohydrates for Your Dog's Body Functions
Carbohydrates that include simple sugar like glucose and complex sugar like fiber keeps the intestinal tracts of your dog healthy. While there is no minimum requirement for carbohydrates in your dog's diet, glucose from grain provides a valuable source of energy.
Protein for Growth
Protein performs many functions for your dog's growth, maintenance, reproduction and repair of damaged tissues. Essential amino acids from which protein is formed are required in the diet because the dog's body is incapable of synthesizing them in sufficient quantities. Animal-based proteins like chicken, lamb, turkey, beef and fish have complete amino acid profiles.
Not all Dog Foods are Tailor-made for Your Dog's Genetic Makeup
Always focus on selecting a high quality diet from a trusted dog food brand that meets your dog's life stage, size and lifestyle needs. These factors are more relevant than you're your dog's breed. If you are not sure with your choice, ask your veterinarian.
Brent Harte is a dog nutrition expert from VitaHound.com. VitaHound are an Arizona based dog supplement and pet care brand.