Don't Stop Living - Jonny Blair - a lifestyle of travel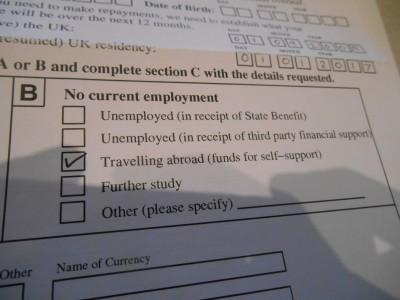 How to avoid having to pay off your UK Student Loan.
As you'll know, Don't Stop Living is a travel lifestyle blog so I don't just want to write about the actual travel and sightseeing aspect, there's a lot more to it than that. A slight diversion again today on this post, and a welcome one. I grew up in Northern Ireland, which is one of the four countries in the United Kingdom. We were governed by Westminster and as such my education system was similar to that of my friends who grew up in England. When I went to University, I qualified for a "Student Loan" as many others in the UK do.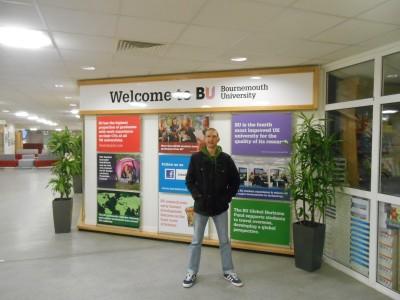 My return to Bournemouth University for a visit this year.
In the UK, education is valued highly by the government and as some kind of reward for becoming a University student, you get given the option of a student loan to help you along the way. This student loan doesn't come directly from the UK government, but from the Student Loans Company. When you start a course for University you can sign up to receive a Student Loan. The amount you get depends on your circumstances, and to be blunt, how well you fill the forms in. I got the full whack pretty much, for a total of 5 years studying in the UK.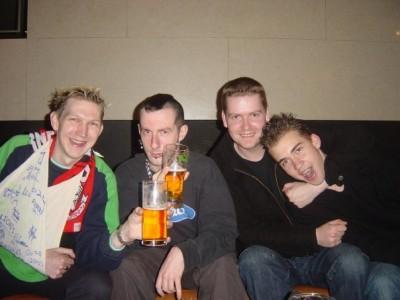 University days in Bournemouth. Yes, I have a broken arm in this photo.
I deferred a few times, backpacked a bit too much, partied all over Europe, worked in endless jobs and rather worryingly I broke my arm AND my leg during the degree. Milking it would be fair to say, but I was always a good worker and I did want my degree (I got it of course, by that point I already had plans to see Taiwan, Peru and Botswana though) hopefully one day I'll give back what I took out of the UK when I headed round the world. But where does this leave my student loan? Unpaid of course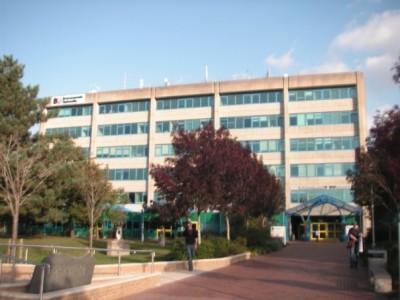 Bournemouth University where I studied.
As a student I worked full time almost all the way through my degree (except up until April in first year when I only worked part time in a shop). I actually believe that the Student Loan should only be issued to a student who can prove they actually work – it makes sense. For me, this deems you worthy of the loan. I got my student loan and held about 7 or 8 different jobs in the course of my degree in Public Relations at Bournemouth University in England, United Kingdom. I was proud to have featured in the Bournemouth University Alumni Magazine last year as a graduate who didn't do the normal succumbing to a 9-5 (or 8-6) job, paying off my loan and doing what society seems to think everyone should do. "Bollocks to that" was a term I often used.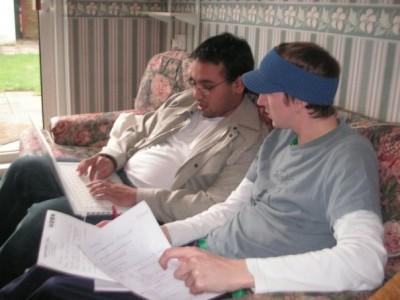 Studying in Bournemouth.
Because of my desire to see the world, it was never my intention to pay any of this student loan off. It's a "loan with clauses", in other words unless you match the criteria on the clauses, you NEVER have to pay this Student Loan off. I haven't paid a penny of my Student Loan to date, nor do I plan to, at least for the time being. The UK government have taken enough money off me to last a lifetime, and this one is where the buck stops, or at least should. But hold on – HOW do you avoid ever having to pay your UK Student Loan? OK so here are 5 ways to avoid paying off your UK Student Loan, these should ensure that you never have to pay your student loan off. Stick to your guns and you should be fine.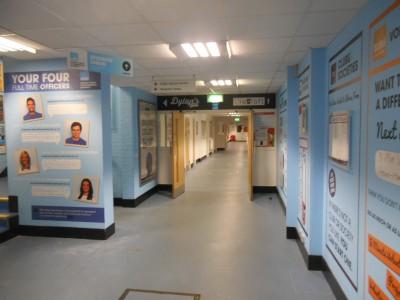 How to avoid having to pay off your Student Loan
1. Stay Living in the UK but earn below the threshold
This is the number one option for most people. Most feel they should remain living in the UK as their friends and families are there. The problem with that is, once you start earning above the threshold set by the Student Loans Company, you will HAVE TO START paying your Student Loan off. So this means you need to constantly earn below the threshold during the UK tax year. The threshold changes however and when I studied I seem to remember the threshold being set at around £14,000 pounds per annum. Keep up to date with the threshold and make sure every job you ever get (until the age of 65) is below the threshold. Leaving the UK for 1-2 months of the year should sort this one out.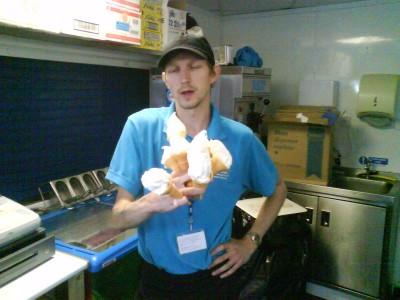 Get a job selling ice cream that is below the threshold.
It is sometimes easier and cheaper to take a job that lasts only 10 months of the year and earns below the threshold. If I lived in the UK this is what I would do – it would allow me to travel for 2 months of the year and still not have to pay my loan off. It would actually be stupid if your job was £100 above the threshold during the year – you'd lose money by having to pay the loan off – so ask your employer for a month or a few weeks off unpaid to drop this below the threshold. Don't ever succumb to being a puppet on a string to your employer. This is your life. Go live it.
"Money don't make the world go round, I'm reaching out to a higher ground" – Desree (stolen from an episode of the Office)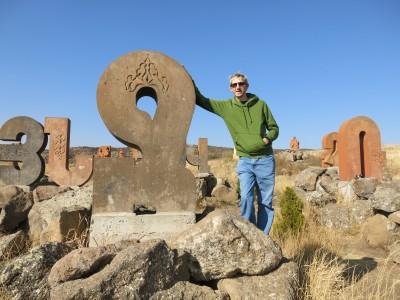 Take the hint and leave the UK for at least 2 months of the year.
2. Live overseas but earn below the threshold
You can live overseas at a fixed address and not have to pay a penny back as long as you also earn below the threshold still. It might be hard for the Student Loans company to track you down outside the country so you're always at an advantage on this one. Remember – they are chasing money from you. You have taken the money and ran. Just try not to earn too much money or they'll be able to demand it back easier.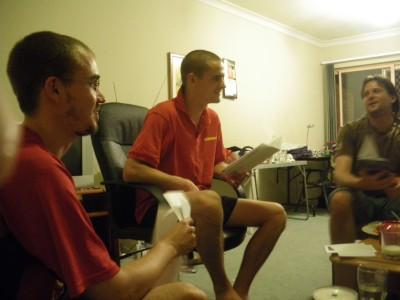 AIn't it funny how your new life didn't change things? You're still the same old girl you used to be…
Send photos of payslips and earnings from abroad if need be, change jobs often and travel during the year to keep your earnings down. Plus if you earn a good wage in a country that is wealthier than the UK – claim that living costs are higher – send gas bills etc. and prove that you don't have the funds to pay it back.
"Where do you go, buttoned in your favourite coat?" – Ocean Colour Scene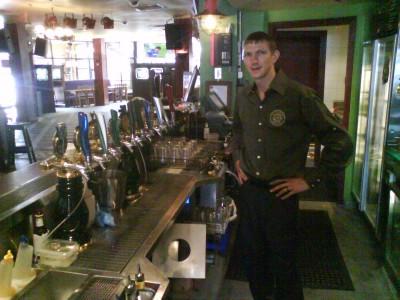 Get a job abroad but always stay below the earning threshold.
3. Go backpacking around the world
My personal favourite. Of course. That good old "backpacking option", it's almost like a gift from the Gods. Rather than pay off my student loan, I packed my bags and headed off into the sunset. Currently I have spent less than 3 weeks in the UK since 2009 and of course I haven't worked there since then either, nor paid any tax, nor contributed National Insurance. So there is no way I have paid tax there or ever earned enough in any tax year to pay off the loan. That's the way it will remain for me. I don't live in the UK and I don't pay tax there. I am a long term traveller and backpacker.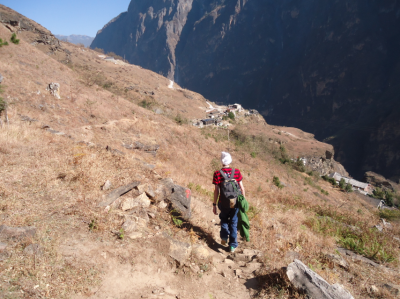 After getting a degree, I headed off into the sunset.
However the Student Loans guys can still find you. You will be asked time and time again by the Students Loan Company how you are funding your travels and what you are doing. It's usually via a letter to your last registered address. As you can imagine they actually tracked me down somehow in both Australia and Hong Kong, though I no longer lived in the places the mail came to. One of the letters was sent to a hostel I once stayed at in Tasmania – unbelievable! I'm sure I must have missed some of the mail down the years.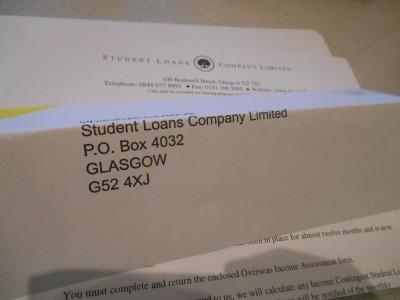 The Student Loans Company will track you down even in a hostel! Ridiculous.
In the letter they send, you fill in the form in it saying what you are currently doing and when you plan to return to the UK. I normally tick the "Travelling full time" box. When asked how you fund your travels just say from savings/parents or family money. Even if this isn't what you do or where your money comes from, it's best to say that. I obviously have never earned enough to be above the threshold anyway, as I tend to work in bulk, then backpack again and I'm the tightest ass budgeter Northern Ireland has ever known. I normally accompany it with a letter explaining I am travelling full time at the moment and have no definite return date to the UK. I'm not sure these guys can understand how easy it is to survive on next to no money. Like I've said before I spend less money travelling than I ever would (or ever did) by staying in the same place. An entire month in Iran last year cost me less than $300 US. I can backpack in China for days on end, spending less than $20 a day and still eat well, have a decent bed and see the sights. You can also tell them you are volunteering abroad – you'll need a letter from the volunteer camp you are working at.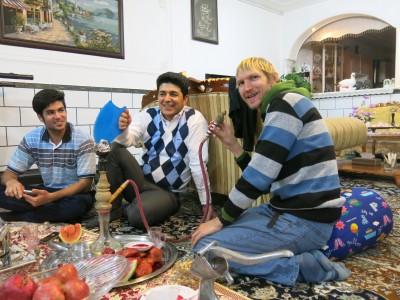 Travelling in Iran – much cheaper than paying off a student loan.
"Moving, just keep moving" – Supergrass
4. Change Nationality and Emigrate
Get married and move to another country. Give up your British passport and residency and become a citizen of another country. An easy way to do this and still remain in the British Isles would be to move to the Republic of Ireland. That way you still live close to "home" yet you don't pay UK taxes, nor are you British anymore. It will be harder for them to track you down – even better for a female if you change your surname. Next train to Dublin please. You can in theory then earn above the threshold and not be eligible to pay, or if you wanted to be clever, run your wages in two systems – half of it through the UK government system (pay your taxes etc.) and the other half through the other country (and don't declare it).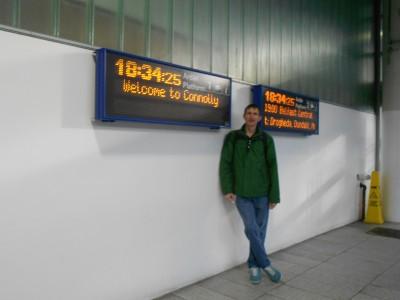 Avoid Paying Your Student Loan – Next train to Dublin please.
"Life teaches you to build a castle in your hand" – Noel Gallagher
5. Turn 65
Once you turn 65, the UK government won't take any of the student loan off you. So while this is an easy option, you could end doing nothing for 40+ years of your life just to avoid paying back your student loan. Probably the least advised option to be fair, but some do it. Besides if you have been away from the UK for 40 years, you can return when you are 65 and be safe in the knowledge that you don't have to pay it off.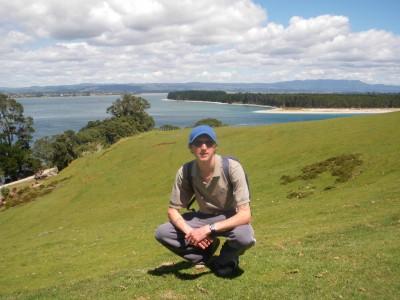 Once you've done your backpacking and turned 65, sure you can head back to the UK and pay it off.
"I hope I'm old before I die. Tonight I'm gonna live for today so come along for the ride" – Robbie Williams
There are of course other options, though not all of these may be legal. Some examples:
- Not declaring extra income you earn.
- Being self employed and splitting your own personal income with your partner but declaring it as 2 incomes when it's really 1.
- Multiple jobs in the UK including some untaxed ones which you don't declare.
- Jobs within the UK that are untaxed (e.g. a job whose head office is in Jersey/Guernsey)
- Work voluntarily for accommodation and food.
- Live off the dole system.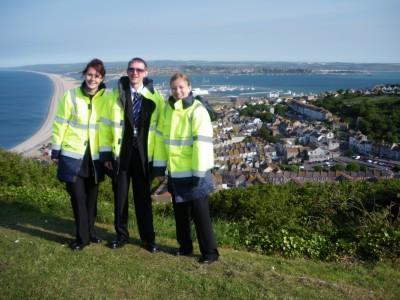 Seasonal jobs and those based in Guernsey are a good shout.
I hope that helps all of you understand a bit about the system in the UK and if you're currently a student, I recommend delaying any kind of "career" for as long as possible. You'll be a better person for it and the experience from jobs on the road will be worth more than hours of pointless office work that an invisible monkey could do.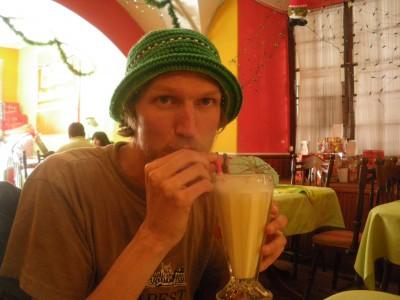 Believe me – it's better to sip cocktails in Bolivia than pay off student loans and succumb to staying in the UK. The world awaits you.
On a final note I am no expert on this either, so not all my information above is entirely full proof or tested and may not even be correct, but it is food for thought. But what I do know is I graduated eventually in 2008 and haven't ever earned enough money or lived in the UK for long enough since then to justify being able to pay off this beast. If I ever get rich, maybe one day I will return and hand the boys a cheque for it.
In the meantime, until that day arrives, we'll live on Oceandrive…
"the sun's gonna shine on everything you do" – Lighthouse Family

Original article: 5 Ways to Avoid Paying Off Your UK Student Loan
©2014 Don't Stop Living. All Rights Reserved.