Businesses these days are all trying to reach customers in the most effective way possible. In order to influence their customers purchasing decisions, businesses are increasingly finding new ways to interact with them. Sixty-five years ago, businesses turned to print advertisement. After some time, they discovered television commercials as a way to reach an audience. And of course, with the advent of the Internet, new ways to reach customers abounded. But more than any other of these mediums, social media gives businesses the ability not just to talk to their audiences, but also to listen to what they are saying back. Social media is an exceptional tool if businesses only know how to use it. Here are five ways social media can help businesses reach out to potential customers.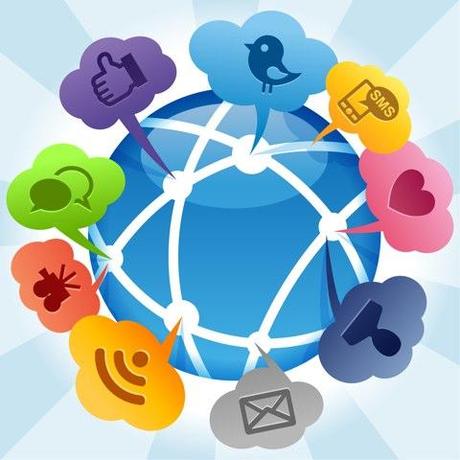 #1 – Use social media to establish your brand.
Every business needs a brand, and social media is the perfect way to build it. Your company's brand is its personality, it is the image that is evoked when your customers hear your name. Your brand depends on the product you sell or the service you offer, and also on your ability to communicate. Social media allows you to build your brand. If you are a hotel, for example, use your Facebook profile to showcase beautiful pictures of your amenities and great reviews from prior guests.
#2 – Use social media to hear from your customers.
Social media is all about being social – that means interacting, listening, joining a conversation. Unlike older forms of advertising, where companies simply barked at their prospective customers, social media allows companies to directly listen to what those prospective customers are saying in response. Ask questions about your products and respond to the comments to your posts and pictures.
#3 – Use social media to keep up with your industry.
Customers want their sellers and service providers to be up-to-date and social media is a perfect tool to keep yourself in the loop. On Twitter, you should be following all of the experts and taste makers in your industry. If you are a pretzel maker, for example, follow other pretzel businesses, food journalists, and health blogs. Retweet their tweets if they are interesting and they might just follow you back!
#4 – Use social media to advertise special promotions.
Social media costs a lot less than taking out an advertisement in the newspaper, and can actually reach a broader audience. If you are having a sale, announce it on Twitter. Offer discounts to those that "Like" your Facebook page or coupon codes to anyone who retweets your announcements.
#5 – Use social media to get people to your website.
A lot of businesses have invested money and time into building great websites, but what is the point if nobody ever visits them? Use social media, like Twitter and Facebook, to bring your customers to your website. Offer teasers with links, like "Aren't these moccasins cute? Check out our website for all the latest styles." This way people will click to your site, where they will learn more about you and your company than they could on a Facebook wall or a 140-character tweet.
THE MOST IMPORTANT PART OF SOCIAL MEDIA… is to have fun! If your content is not interesting or your pictures are not vibrant, people will ignore you. Make sure you are keeping everything fun and entertaining!
Credit Photo Social sharing globe by Muhammad Rafizeldi.