Google My Business Recent Updates You Can Use Now
Today Google My Business is easier than ever to use, and you don't need to have a physical address anymore. Before 2018 you had to have a location-based business to use Google My Business. Therefore, your business would show up on the map with the famous pin. If you were a home-based business, you could not have a listing there. ☹
No more! If you are a home-based business like myself, you now CAN have your own Google my business page without the address showing. 😊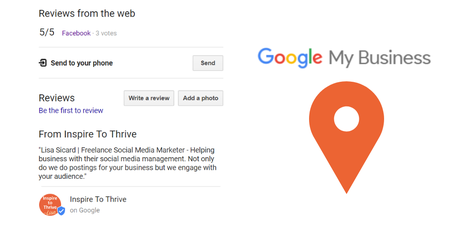 Recently, I learned this from Reginald Chen who handles SEO for me as he recommended it for local SEO. I started to use it over a month ago to increase my local presence online.
Therefore, today I'm going to show you how to use Google My Business to grow your business! (And it's all FREE to use.)
Setting Up Your Google My Business Account
When you have had a business for a few years, your listing is there waiting to be claimed, if you haven't already. (It could be a brick and mortar business or an online biz.)
If not, there will be nothing listed in your Google search, then you can go here to claim your page → you can start to claim your business here.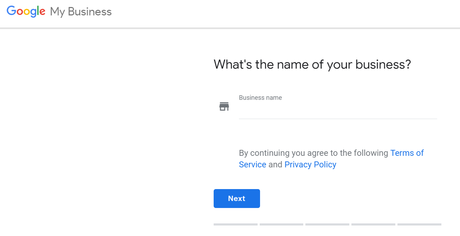 Once you do fill out all the information. Next, after doing that you will need to VERIFY your Google listing. Google will call you with a code or text you a CODE. Finally, once you input the code in you are all SET and READY to GO!
It may take up to 3 days for your account to be verified by Google with a checkmark in your listing. What if you find a duplicate listing? You can try to delete it before claiming a new one. You can find more instructions via Google here.
How to Fill Out Your Info Completely to Optimize
Fill out the hours that you are open or operate your business. I filled out mine to reflect 8 a.m.-6 p.m. so people can call or email during those peak times of my business.
Others may put open 24 hours for their digital business. I prefer not getting calls all hours of the evening, though I oftentimes answer them from clients.
Notice how the phone number is mobile ready below. It's a push of a button for clients to call you 🙂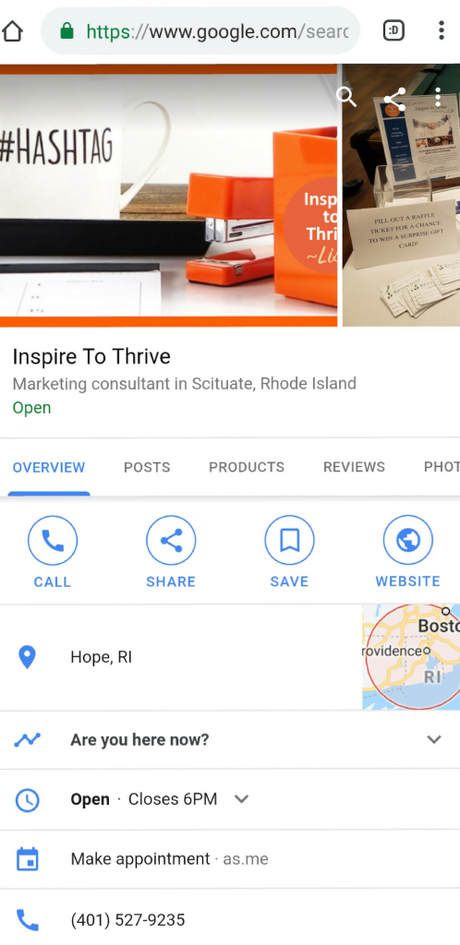 Oftentimes, Google will send you emails around the holidays to see if your hours are different and they provide a link so you can quickly change them. A great way to remind you of changing your hours around the holidays.
Categories are important to choose when you are filling out your information for Google My Business pages. Be sure to pick the ones you want to be known and make sense.
Furthermore, your business description is another area to fill out completely with keywords in mind.
The 5 Ways to Use Your Google My Business
1. Share Your Events on Google My Business
If you are having a special sale, an open house, a workshop, etc. do post it on your Google My Business page so people will see that and have a link where they can register if necessary.
There is an appointment setting available right on the Google My Business. Make it easy for your clients!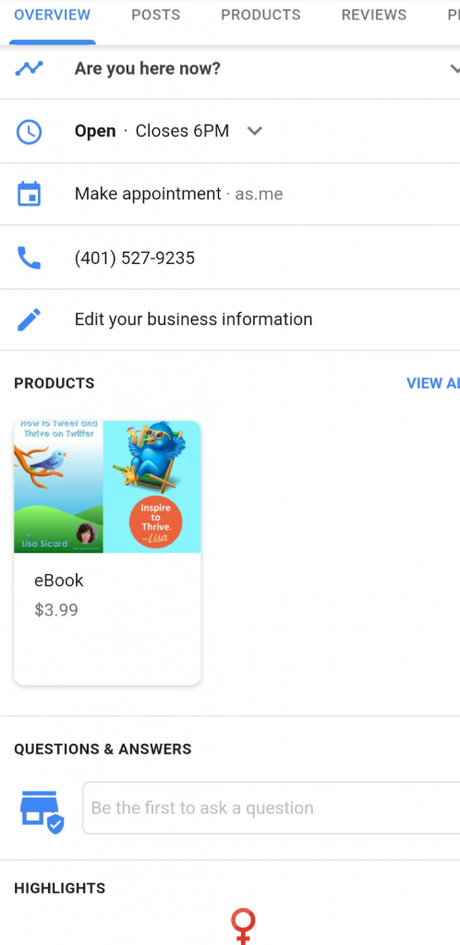 2. Show Pictures and Video of Your Business
People love seeing behind the scenes images of what's happening at your company. Oftentimes, I tell clients people LOVE doing business with people and not logos or corporations.
In particular, be sure to use JPEG or PNG images for you business. If you do a video it has to be within 30 seconds for Google My Business pages.
Here is a Size Guide for images on Google My Business:
Profile photo. Your profile photo will help your customers recognize your company on Google. The correct size is 250×250 pixels for your Google My Business profile photo. Additionally, there is a spot to add a caption under your profile photo.
Cover Photo. Showcase your page's personality. By adding a cover photo, it automatically sets it as your listing's preferred photo. This action doesn't guarantee it populates as the first image for your business, but it does tell Google you prefer to display this photo. 1080×608 (pixels) is the size you can use for your cover photo.
Additional Photos. Add different photos to spotlight features of your business that customers consider when making purchasing decisions. 720×540 pixels is recommended for your additional photos. Similarly this size image is also used when you write up your Google My Business posts. (Posts with images do better!)
Special Photos. 360-degree photos are also available if you have the capability to use them. Of course, they would look great on your Google My Business Page.
Make sure your videos meet the following requirements:
Again, having video will enhance your listing and your ability to get more views. I'll be working on one myself soon. Besides, with 30 second max how hard can it be, right?
3. Share Your Products
Another great feature with Google My Business is to show your products within the business page. As you can see above, I've added my eBook on learning how to tweet available on Amazon.
If you have a retail store this a great place to show off your best products and products that you want to move!
4. How to Write Your Blog Posts on Google My Business
In fact, Google gives you another place to link your blog posts to! Therefore, I choose blog posts that are relevant to my clients to showcase on my business page. Be sure your photos for your blog posts are 720×540 pixels.
You can write a short descriptoin of your original blog post with an image and link back to your original blog post.
This is also the same area you would create your event, special offer or product offerings. Very easy to do! See the excample below of how you can get started.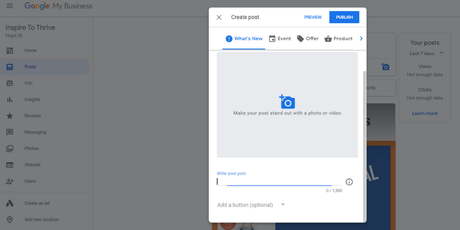 Once again, Google will remind you if your post is getting old via an email. (A week there is OLD!) I love getting these emails from Google, so I don't have to think when the last time I posted something to my Google My Business page.
You can also download their app for Google My Business and use it on your mobile device.

5. Generate Reviews and Testimonials from Clients
Recommendations are great on Google My Business for new visitors to see. I'm working on getting some reviews from current and past clients there. As some would say, you can't be shy in asking for reviews! If you need tips for emailing clients you can check out this guide here. (Something I will be doing myself!)
Not only does Google show their recommendations, but your Facebook reviews show up there too! 😊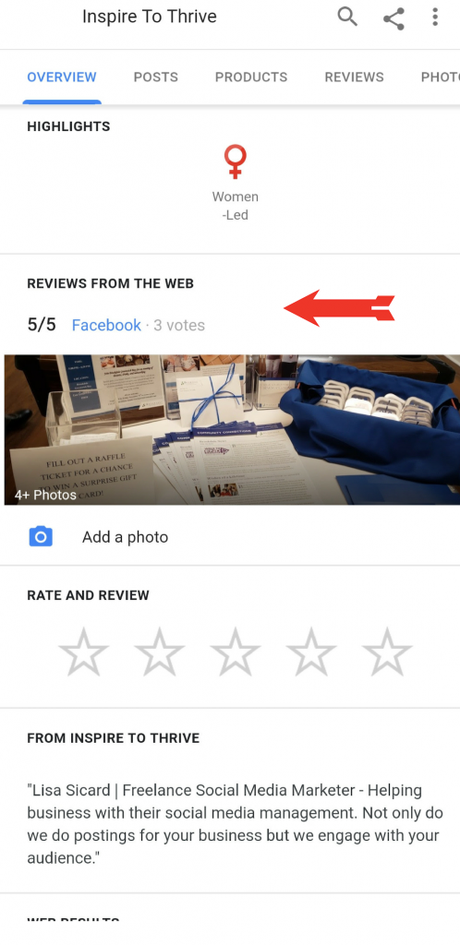 Bonus Tips for Google My Business
With a Google My Business account you can also get a FREE website via Google. They claim it only takes 15 minutes. Of course you know how I feel about free websites and not having your own self-hosted home.
You may get a postcard in the mail from Google giving you FREE adwords with any purchase of the same value. For example, recently I received one for $150 if I spent $150 in adwords. If you try to do these adwords yourself be sure to use some negative keywords. (If you need help I know someone who is Google adword certified for you!)
Finally, use appropriate keywords in your Google My Business listing. If you are unsure use a tool like Ubersuggest by the brilliant Neil Patel.
Special Note for Real Estate Agents Using Google My Business
Many real estate agents claim or try to claim their offices as a Google My Business location. Only the broker/owner is allowed to do this. They now have to approve or disapprove any requests that come in.
But with the home-based business option available real estate agents can have their own Google My Business page without an address!
Your Turn
Did you know how to use Google My Business for your business? Of course, I'd love to know more in the comments below if you set your business up with Google My Business. If you have I'd love to know if it has brought you more business too.