Detectives, investigators, and forensic experts dedicate their lives to cracking and solving cases, whether they are recent or cold. There are hundreds upon thousands of cold cases that are waiting to be solved.
5 - Karina Holmer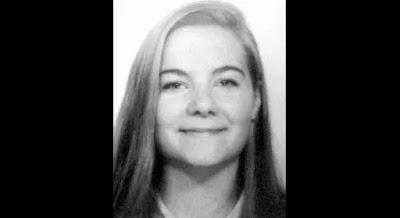 pic credit: Google Images
In March 1996, 20-year-old Karina Holmer left her home in Skillingyard, Sweden headed for Boston, the USA on what she believed would be the trip of a lifetime. Little did Karina Holmer know that just weeks later, her dream trip would be cut short and she would become the center of one of Boston's strangest unsolved cases. 
Earlier that year, Karina had won $1,500 on the lottery and with the money burning a hole in her pocket, she decided to buy a ticket to the U.S. Karina also planned to work as an au pair during her trip, even though she never obtained a work visa/permit. 
Despite not having the necessary paperwork, the Rapp family welcomed Karina into their home with open arms and described her as "having a sunny personality and kind nature." The Rapp's left Karina to run the household during the week, giving her the weekends off to explore Boston. When she wasn't at work, Karina enjoyed partying and made good friends with other foreign au pairs. 
March 21st, 1996 started like any other night out for Karina and her group of friends, the girls piled into a nightclub called Zanzibarand enjoyed drinks whilst dancing the night away. As Karina was only 20 years old at the time, she had used a fake ID to gain entry into the nightclub and buy drinks. 
As the evening went on, Karina became more and more intoxicated and eventually became separated from her friends. At this point, Karina was incredibly intoxicated and was asked to leave Zanzibar by the bouncers. Karina obliged and left the nightclub without her friends. 
At around 3 AM club-goers witnessed seeing Karina at the intersection of Boylston and Tremont, some of these witnesses claim that she was walking whilst others state that she was in a car. This would be the last time that Karina was ever seen alive again. 
Also Read: 5 Scariest and darkest moments in history: Strange facts you did not know
It wasn't until June 23rd, 1996 that Karina's friends, her employers, and the community of Boston learned of what had happened to the Swedish au pair. On June 23rd the top half of Karina's body was found amongst bin bags in a dumpster. 
There was little forensic evidence save for a partial fingerprint on one of the bin bags. In the weeks before Karina's body was discovered, she had written a letter to a friend back home saying "Something terrible happened" and told the friend that she was constantly stressed and homesick. 
Karina was due to return home in August 1996, telling her family she was ready to leave the au pair life behind. Over 25 years later, Karina's case remains cold and investigators are left wondering, where is the other half of her? 
4 - Emma Winnall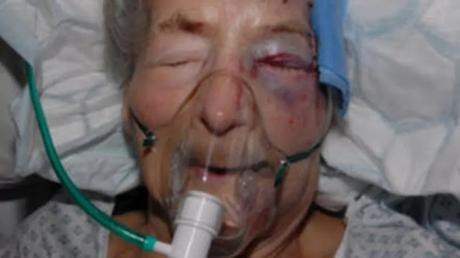 pic credit: bbc.com
Since the passing of her beloved husband, 93-year-old Emma Winnall had been taking life one day at a time. Emma had 5 children, along with 7 grandchildren who always kept her on her toes and were always there to help her. 
As she had gotten older, her health began to decline and her family decided to hire a carer to provide her with the extra support she needed. On May 1st, 2012 life for the Winnall family took a horrific turn when they received a call from Emma's carer. 
At around 8:30 am that morning, the carer arrived at Emma's apartment in Moseley, Birmingham to start work for the day. According to the carer, she heard Emma shouting for help and rushed into the flat, only to find Emma laid in bed severely injured. The carer immediately called 999 and Emma was rushed to the hospital with a fractured skull amongst other injuries. 
When interviewed by Birmingham Police, the carer told them that they had put Emma to bed as normal before leaving the flat and locking the door. West Midlands Police examined Emma's flat but found no signs of forced entry and concluded that whoever was responsible had entered using a key. They also found that nothing appeared to be missing from the flat and ruled out robbery as a motive. 
Emma's family confirmed that she had no known enemies and had no idea who would want to hurt a vulnerable 93-year-old, they told newspapers that she loved to play bingo and dominoes and loved spending time with her family. 
Also Read: 5 Unexplained Historical Mysteries That Has Not Been Solved
Sadly, CCTV cameras were not in operation at the time of the attack and those in the area didn't report seeing or hearing anything suspicious. There was little forensic evidence and West Midlands Police found themselves at a dead end. 
Police spoke with Emma several times, however, due to her head injury, she was confused and disorientated. On May 29th, 2012, Emma passed away due to complications from her injuries. Emma's family and the community of Moseley mourned her loss and vowed to find the person/s responsible. 
A 56-year-old woman and a 28-year-old man whose identities have been withheld were arrested in connection with the crime, however, they were released days later without charge. 
3 - Bowmanville Jane Doe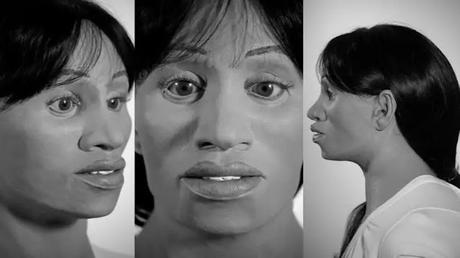 pic credit: Canada unsolved
On October 27th, 2006 a man came across skeletal remains whilst he was out searching for dogwood plants. According to the DNA Doe Project, the man was searching for the plants in a marshy area behind the Darlington Nuclear Plant in Bowmanville, Ontario when he came across a skull and a femur. 
He immediately called the police and within minutes they had arrived at the scene and began their investigation. Forensic investigators were able to uncover a skull, a femur, and other partial remains that had been scattered across the marshy field. 
From their analysis, they were able to determine that the remains belonged to a possibly white, African American, or First Nations female between the ages of 18 and 25 and that she had been deceased for between 2 and 10 years before her discovery. 
The forensic anthropologist also noted that the woman had a very well-healed nasal fracture at the point where the nasal bones meet the soft part. It is noted by the Doe Network "The fact that her nose had been fractured would not have been obvious unless someone who knew her at the time saw her post-trauma/surgery or she told someone." 
Experts commented that regardless of whether the woman had a fractured nose or underwent a surgical procedure, she had sought out medical treatment and aftercare which explains the healing. The anthropologist also commented that the woman had "nice teeth" with visible white fillings on the front teeth. 
She had silver fillings in her back teeth, prominent upper and lower protruding teeth as well as a distinctive upper and lower 'narrow jaw. In 2010 the Durham Police Department discovered a distinctive ring near to where the woman's remains had been found. 
It is described as a size 9 gold red garnet ring with two one-point diamonds on either side. The inside of the ring is stamped with the word "Burns" which was later determined to be the mark of Burns Jewelers who operated at 20 Simcoe Street North in Oshawa between 1923 and 1994. 
Despite all of this information, the DurhamPolice Department found themselves at a dead-end and were unable to identify who the remains belonged to. In absence of her true identity, the woman has been dubbed as the "Bowmanville Jane Doe" and investigators are asking for the public's help in identifying her. 
2 - Kevin Palmer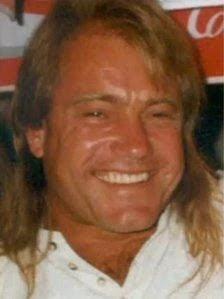 pic credit: bbc.com
The strange disappearance of Kevin Palmer is one of just thousands of active cold cases in the UK right now. In 1999, Kevin along with his wife and daughter lived in Malaga, Spain where Kevin worked as a timeshare salesman for apartments and holiday homes. 
Kevin had grown up in the UK and moved to Malaga (MAL uh guh) in the years prior to his disappearance for work. Details about Kevin's life are few and far between and we have been left to speculate. 
For reasons that are still unknown to this day, Kevin left his home in Malaga on March 12th, 1999, and boarded a flight to the UK. Some newspapers report that Kevin was headed for Newcastle in the North East of England, these claims are unsubstantiated and it has been confirmed that Kevin landed at Gatwick Airport and headed to Titchfield, Hampshire. 
It has also been confirmed that Kevin, along with 2 friends spent the evening at the Sir Joseph Paxton Pub and the Abshot Country Club. The last confirmed sighting of Kevin was at the Abshot Country Club in the early hours of March 13th, 1999. 
Also Read: 9 Unsolved Mysteries That Have Finally Been Solved
Witnesses reported seeing Kevin, along with his 2 friends getting into a taxi towards Bishops Waltham. At some point during the journey, it is alleged that Kevin and the 2 other men got into an altercation in the back of the taxi. 
According to reports, 3 men got out of the taxi and only 2 of them got back in. Kevin was apparently left on the ground before the 2 men ordered the taxi driver to continue. Those who knew the two men who were with Kevin that night alleged that they returned to the scene hours later to retrieve Kevin. 
These witnesses never gave any more information in regards to this and the investigation has remained cold ever since. In 2014 police began digging at the Gordon Arms in hopes of finding evidence connected to Kevin's disappearance. 
This dig came after a 2009 coroner's inquest that had an 'open verdict' on Kevin's passing. Sadly, the 2014 search turned up no new evidence, and police are back to square one with their lines of inquiry. 
Detective Superintendent Paul Barton is now appealing to anyone with information to come forward and told the Daily Echo "I am really keen to trace the taxi driver from that night. I am also appealing for anyone who knew Kevin Palmer in 1999 to come forward and speak with Police." 
1 - Nation River Lady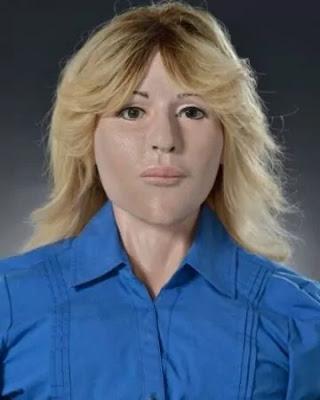 pic credit: unidentified wiki
On May 3rd, 1975 a farmer came across the remains of a woman floating in the Nation River close to the Highway 417 bridge in Casselman, Ontario. It was determined that the woman had been strangled before being thrown off the bridge and into the river. 
Her hands had been bound with a man's necktie and her head had been wrapped in cloth. Investigators also found signs of a struggle on the Highway 417 bridge and analysis of the woman revealed that she had been in the water anywhere from fall 1974 to weeks before her discovery. 
After cross-referencing missing person reports, the Ontario Provincial Police quickly found their investigation at a dead end. In absence of her true identity, the woman has become known as "The Nation River Lady" and for over 46 years, her case has remained unsolved. 
The Nation River Lady is described as a white female between the ages of 20 and 45 with naturally dark brown hair that was dyed strawberry blonde. Her eye color is listed as unknown and she is around 5'1'' to 5'5" and 100lbs. 
The Doe Network specifies that the NationRiver Lady previously had her appendix removed and her fingers and toes were painted with a bright pink/red polish. Jane Doe had extensive dental work and wore partial dentures complete with porcelain teeth in her upper and lower jaw. 
The coroner also noted that Jane Doe's natural teeth were bad and required fillings. The tie that had been used to bind her wrists was discovered to be a 'Canadian Tie' that had 3 Canadian emblems on a navy blue background. 
After digging deeper, investigators discovered that the tie had been made in Montreal and sold throughout Quebec and Eastern Ontario. After the woman's body was discovered and the Ontario Provincial Police publicly appealed for information, a store clerk came forward with an interesting account. 
The clerk who worked in Marmora remembered selling a provincial necktie to a couple, they recalled that the woman matched the description of the Nation River Lady but they were unable to pinpoint the exact date of the sale. 
Over 300 people have been ruled out as being the Nation River Lady and despite her case being reopened twice, her case has remained stone cold. DNA, dental, and fingerprints are available for comparison.