Did you ever want to travel somewhere that the celebrities go? Whether you're a star-gazer or just want to experience the life of the rich and famous, it's totally possible to travel to some of the favorite destinations of celebrities. And you might even see one of your favorite stars while you're at it!
Los Cabos, Mexico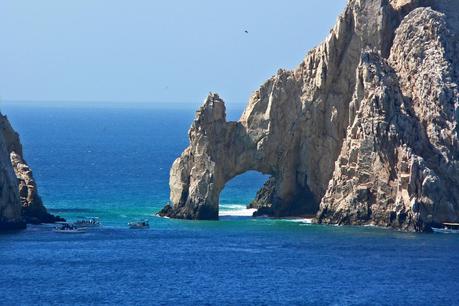 Many famous celebrities love to come to Cabo for its relaxing beach atmosphere and abundance of things to do. And what's great about Cabo is that it's affordable for all sorts of travelers, you can find many Mexico beach rentals at superb prices! You don't necessarily need to be making millions to enjoy a holiday here. Of course it's possible to stay in a high-end luxury resort, but there are accommodations for all types of budgets. You can relax on the white sand beaches, drink a pina colada and look out for some of your favorite celebrities.
St. Barts
This gorgeous travel destination, short for Saint Barthelemy, is a favorite spot for the rich and famous to spend their vacation days. It's one of the most elite and expensive islands in the Caribbean and many celebrities come here to enjoy luxurious holidays, elegant dining and the most upscale style of life. There are no shortage of vacation villa rentals in St. Bart's, so you too can enjoy your holiday here.
Ibiza
Many famous celebrities come to Ibiza not for their most relaxing holiday, but to party! Ibiza is a well-known destination for the rich and famous to let loose and spend some of that money. It's all fun here, all day every day, and all night as well! If you come to Ibiza, you can be nearly assured of a star sighting as so many of the big celebrities come here on vacation.
The Hamptons
Spending time in the Hamptons is a well-loved pastime of the rich and famous. Many big names have houses in the Hamptons where they love to spend the summer months. With so much prime real estate in the Hamptons, it's no wonder that it attracts the very wealthy and elite. There is quite an exclusive atmosphere here so if you decide to spend your holiday in the Hamptons, be sure to dress the part!
Lake Como
George Clooney is famous for his house on Lake Como, but he's not the only star who loves to make this his vacation spot. Many rich and famous people enjoy time on Lake Como in Italy, as it's a great place to enjoy a new culture, food and great atmosphere in an upscale environment.
Have you been to any rich and famous hot spots before? Or have you bumped in to any movie stars on your holidays? I am sure that there are plenty of interesting stories out there that myself and all the readers here would love to hear. Jot your stories down in the comment section below, I always enjoy hearing some great tales from other people's journeys around the world.