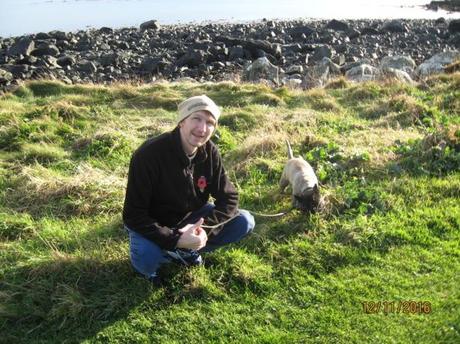 5 Tips For Travelling With Pets
Because pets are considered one of the members of the family, it is common to want them to also be a part of family vacations.  To ensure that your pets will enjoy travelling, follow the tips written below.
Make sure they are properly secured

– In the same way that people need to be properly secured when travelling, you need to make sure that your pets are too. When traveling by car, you can choose to have them secured by a seatbelt. For others, they choose to put their pets inside pet cages because it allows them to be more comfortable during the drive. If you are also riding on a plane, a great alternative is pet backpacks like the ones found at

tuxedo-cat.co.uk

. What's great about them is that they are airline approved, but you can also strap them into a car, or wheel them about as they have wheels at the bottom. When used as a backpack, your pets are not only completely secured, but your hands are also free to carry or do other things.
Go for test drives and schedule pit stops

– If it is your pet's first time to travel far, it's important that you get them used to being in a vehicle for long hours. Weeks or even months before the planned trip, take them out on drives where they will be made to wear a seatbelt or placed inside a cage. This way, they will get used to it and will not feel too anxious when it's time for the road trip. Also, so that they will not feel too uncomfortable, schedule some pit stops for long drives. You and your furry friend can stretch your legs breathe some fresh air before you travel again. This also lets them take care of their basic needs in case they need to.
Look for places that are pet-friendly

– When planning for a road trip or a vacation, consider the destination you are going to. If it's a hotel or a resort, do they allow pets in the premises? If so, what are the rules that are implemented, like, are you allowed to bring your pet inside the rooms or walk them around the area as long as they have a leash? Communicate with the people in the venue so you will know what to do.
Ensure that they have their tags on them

– Sometimes, pets may want to wander around and they might get lost. Even when you try to prepare for everything and you are careful, it's hard to say what could happen. When they have their tags on them, you know that whoever will find them will have a way to communicate with you.
Pack some of their favorite things

– Pets are creatures of habit. So that they will not be anxious or scared, pack some of their toys or maybe their favorite pillow or blanket so that they will still feel at home even in a new place.
Join 15,017 Monthly Readers! If you enjoyed this article and LOVE travel and SAVING money, get e-mail updates from Don't Stop Living – a lifestyle of travel! (It's Free) 😉 Jonny