My number one place in Sydney is Taronga Zoo. I love animals and will go to any zoo at any given opportunity. Taronga Zoo is special because you can take a ferry to get there and it has the best views of the city from its grounds. You can even take a cable car from the ferry terminal to the zoo entrance and back again.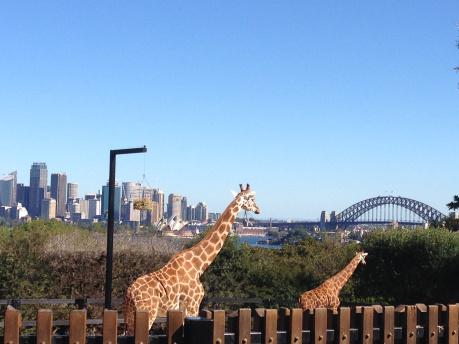 Giraffes at Tarongo Zoo
The Botanic Gardens is the place to go for its iconic views of the Sydney Harbour Bridge and the Opera House. I am lucky because I work close enough to the gardens to go for lunch time walks there.  I always enjoy seeing the tourists stopping to take pictures along the way as it reminds me what a lovely city I live in. In summer they have open air theater shows for kids and they always seem to be setting up for a festival or opera on the harbor side.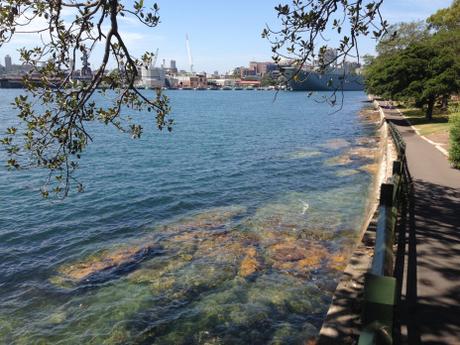 Walking track at Botanic Gardens
Kirribilli is the best suburb I have lived in Sydney. There is no place quite like it in the city. Lavender Bay is beautiful, the Harbour Bridge is above you and the city is just across the water. You also can't beat walking to work over the Harbour Bridge.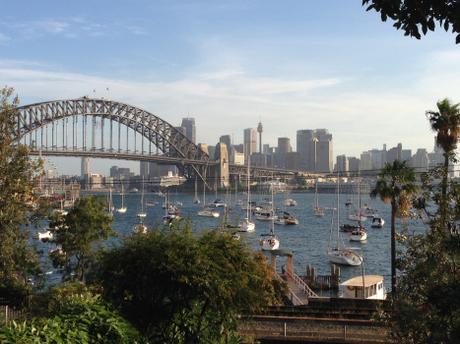 Lavender Bay at Kirribilli
My favorite bar, Opera Bar, is located underneath the Opera House (the best place to catch a show). It's often crowded and hard to get a drink, but being under the Opera House looking at the Harbour Bridge while you sip your pre- show cocktail is an experience not to be missed.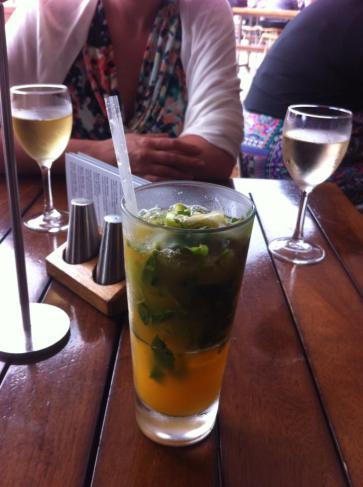 Cocktail at Opera Bar
The best way to see Sydney is to be on the harbor in a boat– preferable at the start of the Sydney to Hobart Race. The harbor is what makes the city special, and it is beautiful, so if you ever come here make sure you get out on the water.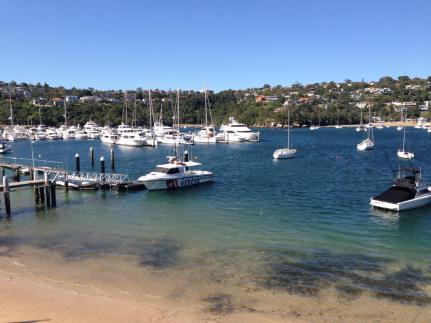 Boats in the harbour