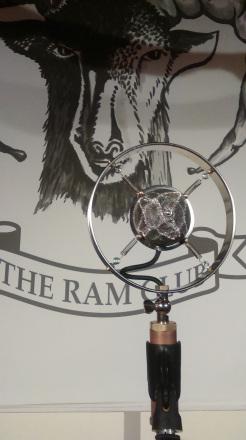 We are very grateful to the Ram Club in Thames Ditton for writing 5 things about their excellent folk club.
1. Think acoustic - music is even more brilliant when you can hear the words and ALL the sounds clearly.
2. Ditch your preconceptions about "folk" music. The Ram (folk) Club features artists in the teens and in their 70s, playing folk, rock, blues, jazz - you name it.
3. Keep every Friday night free for Ram Club music - the guest stars are different every week but the level of brilliance never changes.
4. Visit the Ram Club website www.theramclub.co.uk - it'll tell you how to find us (in Thames Ditton, Surrey), what's on; and when.
5. Learn a song or two - you can even play a support "floor spot" and be on the same bill as a legend or rising star.