In the middle of the worst economy this country has seen in almost a century, a few small businesses in Sarasota and Manatee counties are leading the charge in innovation, technology and customer service.

You'd have to be Stupid or dead to miss the fact that we are living in different times. A time where information is abundant, money is scarce and tensions are high. There is no doubt that the next few years are going to be transformative for America and the decisions we make as a country will determine the direction of future generations. Because of that, small businesses in Sarasota and Manatee counties are having to evolve, change direction, adapt and ultimately survive all while trying to separate themselves from the competition. Some relationships are being tested and strained while others are being built and strengthened as local businesses decide what to do and how to make sure that 2 years from now people still know who they are. 
Small business are more flexible, they can make those changes and collaborate to get the job done. Thet can take advantage of all the available channels for communication with their clients and build relationships based on trust and mutual benefit. They can use technology to stand out and engage their customers as well as face time to reinforce those relationships. Small businesses are engaged in the community, give to charity, create jobs and are the bedrock of this great nation. 
In spite of all of that there a couple small business in Sarasota and Manatee counties who are finding ways to stand out, adapt and thrive. Here are 5 small businesses rocking Sarasota and Bradenton. 

LaserRite
There are other companies in town who sell copiers, printers and toner, offer managed print services and other document management solutions but none who do it quite like the crew at LaserRite Business Systems. The staff over at LaserRite get customer service and technology right on a regular basis and still manage to have a little fun doing it. I secretly covet their digital white board affectionately named the "rite" board, which allows you to put on a presentation like no other with the largest touch screen you have ever laid eyes on. They also manufacture and distribute their own toner cartridges which can save you up to %50 on your print expenses. They are active members of both Sarasota and Manatee county Chambers of Commerce and understand the importance of supporting other local businesses. I haven't known the crew over there for very long but I wouldn't recommend anyone else when it comes to anything copier! 

I can't say enough about Tom and Donna Seguin as well as the rest of the crew over at Suncoast Gems. Talk about involved, on top of being a certified master gemologist, Tom is the incoming chairman for the Manatee Chamber of Commerce and sits on the boards of a number of local manatee county non profits. Donna doesn't just sit around and look pretty either although she would do it well if she had to! They are both heavy supporters of the local community and have been in business for almost 3 decades. 
They are actually in the middle of a remodel right now which will give their showroom a face lift for their newest service offering. Suncoast Gems will be the first Bradenton jeweler with the Counter Sketch 3d ring modeling software allowing customers to visualize their purchase from all angles before ordering. Suncoast Gems also understands the value of communication with their clients on a number of different channels. They even offer text message marketing with their clients for things like coupons, company updates and just to say hello once in a while. 

Captivation Media 
Creating amazing content is an important part of standing out as a small business and when it comes to creating engaging content nothing comes close to video. Captivation Media Group is a full service video production studio with a creative staff that love creating compelling content for all of their clients. When you visit their website you are greeted by an unusually quirky and clever video tour guide that tells you about your interactions on their website along with information about their services. Thinking outside the box is so inside the box and these guys don't even have a box. You can be sure that when you come to them with a project they don't just want to film a video with you, they want to know your business and understand your vision so that they can truly deliver something that goes above and beyond your expectations. Video is one of the best communication channel for small business online marketing and the guys at Captivation Media Group are definitely making awesome happen when it comes to video production in Sarasota and Manatee counties.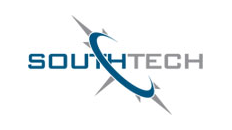 SouthTech 
SouthTech is a perfect example of a Sarasota based small business focused on providing a service to other small businesses that help them save money, time and headaches. SouthTech allows you to outsource your IT infrastructure and management to people who live breath and sleep IT so that you can focus on what you do best. SouthTech helps you put your company on the cloud so you can access everything from everywhere. Not only that but all of their techs speak english as a native language and are based right here in sunny Sarasota Florida. As the times have changed, SouthTech has been there leading the charge with services and technology that all businesses can use to save time and money. They are another perfect example of a Sarasota based small business doing amazing things. 

Vision Marketing 
Another example of a company that just gets it. They understand the shift that is happening in communication and highlight the value of inbound marketing. Other than my company, they are the only other HubSpot Partner agency in Sarasota or Manatee County focused primarily on the art of inbound marketing. Although they are a competitor I have to give them props because there just aren't that many people in Sarasota and Manatee County that understand the true value of creating marketing that people love. Inbound marketing is the marketing practice of tying all of your online marketing, social media, SEO and bloggin efforts in one unified campaign to attract and convert traffic online. Vision Marketing has vision and they deserve the shout out. There is plenty of business in Sarasota and Bradenton for both of us. 
In Conclusion
Sarasota and Bradenton are the perfect place for small businesses to come together and collaborate to make awesome happen and show the world that America is still great and values matter, people matter and that businesses who know and understand that are going to dominate in a marketplace where others seem content to be mediocre. 
Did I leave your company out? Let us know why you think your business deserves the love and leave a note in the comments! Maybe you can make the next list! 
Tags: inbound marketing, Sarasota small business, laserrite, captivation media group, southtech, vision marketing, suncoast gem labs