We love our pets! But we don't necessarily want them sleeping on every surface around the house. As homeowners, we can create pet sleeping quarters that are comfortable for our pets and also showcase our taste in home décor!
Organize your space by creating pet sleeping quarters that show your creative side. If you have old or unused furniture lying around the house, don't let them go to waste. Turn them into stylish sleeping havens for your pets for a unique touch that will leave an impressive mark in your home.
An old dresser
If you have a hard time getting rid of big pieces of furniture that you haven't used for some time, turn it into your pets' sleeping quarters instead.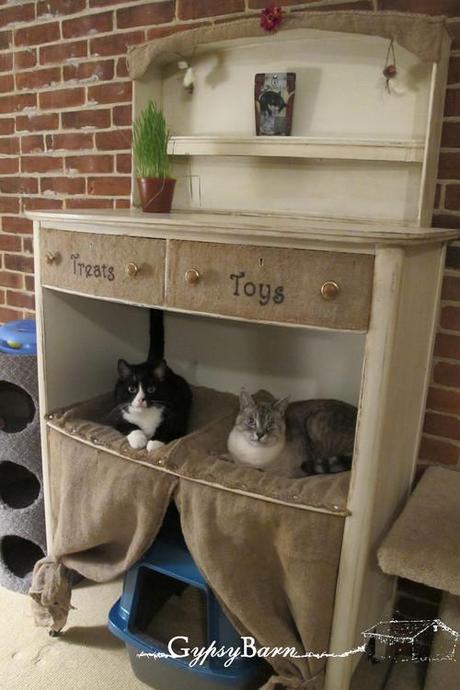 Eclectic Spaces by Peterborough Furniture and Accessories Gypsy Barn
Prepare your pets' bed by fitting some cushions in the biggest shelf of an unused dresser. Pet dishes and chew toys can be placed inside the smaller shelves.
A wine barrel
Placing a cushion on your pet corner may be enough, but having a structure to put it in is even better! Match your mission/craftsman furnishings with this repurposed wine barrel.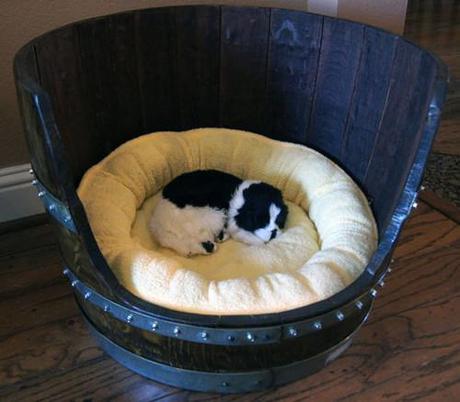 Eclectic Pet Accessories
Another option would be to lay an uncut barrel on its side to serve as your dog's shelter. Just make sure to attach a stand to prevent it from rolling.
Monitors
An old console TV set with a factory-built wooden cabinet is perfect to upcycle into a pet bed. To start, take out the screen, then paint the cabinet in your desired color. Take an old, small piece of foam, which will serve as your pet's actual bed. Cover it with any solid-colored or patterned fabric. Fasten the cushion to the surface with flat push pins. Then, throw in a chew toy or a small pillow for a pop of color.
Another good idea is to repurpose CRT monitors. If you are still keeping your huge outdated CRT television set or computer monitor in your garage or attic, you can turn it into a home for your kitty. This pet bed idea is great for agile cats who love squeezing themselves into tiny spaces. Just take out the screen and the wiring, and fit a pillow inside for an instant home for your pet.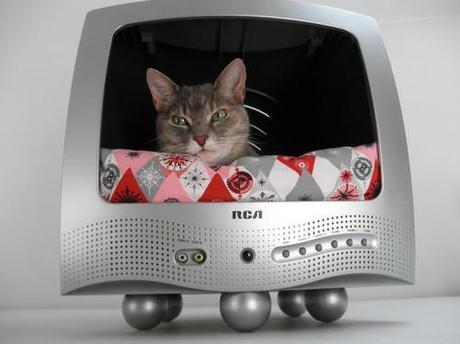 Eclectic Pet Accessories
A vintage suitcase
An upcycled vintage suitcase is perfect for adding an elegant touch to modern homes. Use only half of the suitcase, and slot in a comfy cushion. Aside from providing a comfortable place for your pet to sleep, this bed is also a lovely statement piece for pet owners who have wanderlust!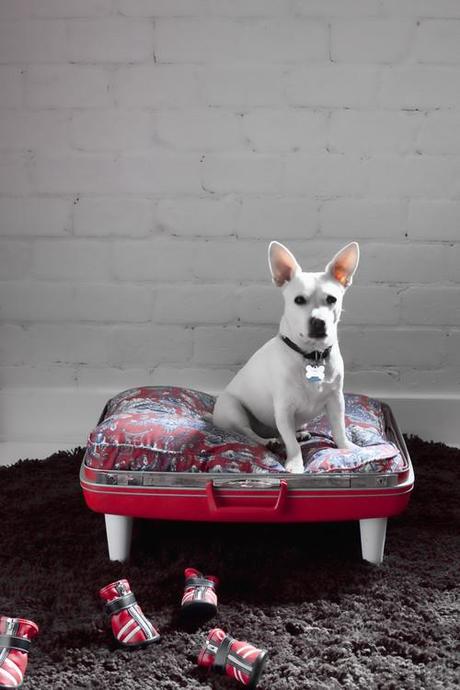 Spaces by Atlanta Interior Designers & Decorators decordemon
A piano chair
Turn an old piano chair into a four-poster bed for your pet by just turning it upside-down! The secret to making it look new again is to give it a fresh coat of paint. Complete the look with complementing upholstery, and you have a classy corner for you furry friend.
Let your imagination soar with the unused stuff in your home. By repurposing your furniture, you can give your pet a stylish bed while adding an impressively unique piece of décor to your living spaces.
Jennifer Lutz is the home décor expert for www.ChristmasTreeMarket.com, and the driving force behind home décor projects at http://blog.christmastreemarket.com. She authors a series on home décor for the beginner – Home Décor 101. The first article in this series can be found at http://blog.christmastreemarket.com/2013/06/home-decor-101-how-to-be-your-own-interior-decorator/.