The one dilemma that most parents are going through right now is how to keep their kids engaged in different activities. Although with the onset of online classes and other activities, some of their time has been well occupied, but that does not seem to suffice the vacuum that is created without school and playtime. My daughter is fond of watching animated shows on TV, but we must be careful to let them watch the show that may prove helpful for them. Recently I have come across Guddu Animated Series on ZEE5 for kids and I must say it is one of a kind and every child should watch it.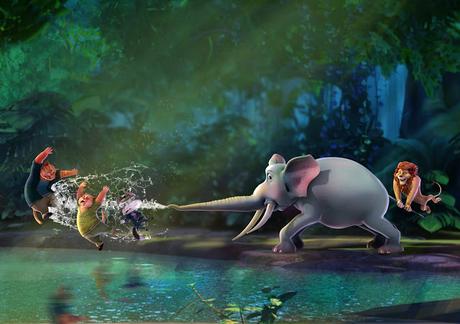 What is Guddu About?
The best animated series Guddu on ZEE5 is about Guddu, a lion and his furry friends who remain together through thick and thin of their lives. It is a 39 episode show that keeps you engaged throughout its runtime.
5 Reasons Your Kids should not Miss Guddu on ZEE5
If I sit to explain in vivid details why any kid should watch Guddu animated Series on ZEE5 for kids, the pages will not suffice, so I have summarized 5 basic reasons your child should definitely watch it
1. Friendship Forever: The most important thing that children can learn from Guddu is the importance of friendship. Guddu, the lion and his bunch of buddies are inseparable and can overcome any hurdle with the unity and strength of their friendship.  His gorgeous gang includes a flamingo couple called Bunty and Bubbly, an elephant called Ballu, 3 monkeys called Chugli, Ugli and Googly, a giraffe called Jiru and a bear called Honey Aunty.
2. Going for Goodness: Guddu, the lion runs a circus and is a crime fighter in town. Despite fighting for good, he never fails to see the good in others and is always ready to help anyone. His search for the good and goodness is so strong that he even transforms Dukhinagar to Sukhinagar in no time.
3. Being Brave: Another important aspect of the show Guddu is the extreme courage of the lion and how with utmost bravery he fights the evil cat Billori and its team. It teaches kids that nothing can stop one if he has the courage to put his foot forward.
4. Remain Responsible: Guddu, the main protagonist of the show, loves to take responsibilities of others. He never backs out to do his duty of protecting others and much beyond that. Shouldering responsibilities is a very useful trait a kid should learn from the beginning.
5. Fun & Frolic: Guddu and his friends never fail to entertain with pure fun with their circus show and in their own life as well. They believe in having fun and spreading joy to others too with all sorts of antics and jokes. Now this aspect of the show is also very important, especially during these tough times that we are going through.
So, these were the 5 reasons why your kid should watch Guddu Animated Series on ZEE5 and why it has already made its place as one of the most loved shows for children. ZEE5 for kids has a multiple range of shows to make your children entertain, educate and learn and never get bored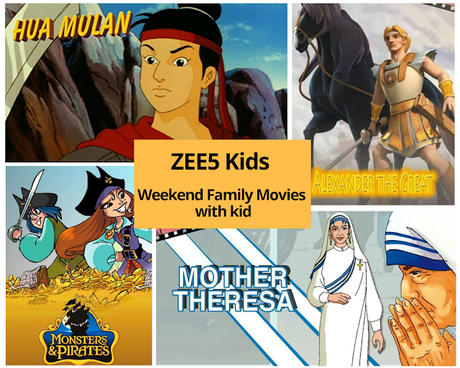 Do watch Guddu and other shows on ZEE5 for kids and let me know how you and your kids enjoyed it?