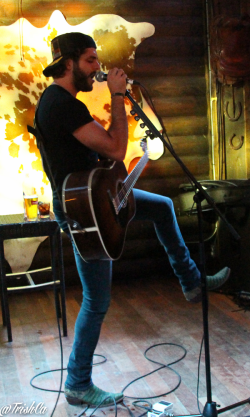 Thomas Rhett is quickly becoming one of the biggest stars in country music. With three #1 singles (It Goes Like This, Get Me Some Of That, Make Me Wanna) from his debut album – the first time in 20 years that's happened for a solo male country artist – Rhett is, as they say, white hot.
This summer country music fans at Boots & Hearts will have a chance to see first hand just what all the fuss is about when Thomas Rhett takes the stage. And we're willing to bet that the thousands and thousands of bodies in the crowd this August are going to have a hella good time.
To get us all ready, we've built a list of 5 reasons we're excited to see Thomas Rhett this summer at Boots & Hearts.
If we missed something that you think is important, add it in the comments
The Hits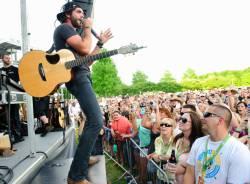 We've already covered the 3 #1 hits from It Goes Like This… but those aren't the only songs that fans are going to know and sing along to at Burl's Creek Event Park.
Get ready to listen to a lot of voices belting out the words to…
Beer With Jesus
It Goes Like This
Sorry For Partyin'
Get Me Some Of That
Make Me Wanna
An entire crowd singing together is one of my favorite things in the world. I can't wait to be part of it!
The Covers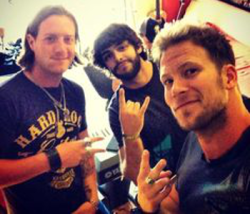 We know that Rhett is a big fan of Bruno Mars, and that he's used
Uptown Funk
as an encore on tour – and there's the video for
When I Was Your Man
 – so don't be surprised to hear that one at some point in the show. But there could be more…
With songwriting credits on hits for Jason Aldean, Lee Brice and 2015 Boots & Hearts headliners, Florida Georgia Line – there's a strong chance that we'll get to hear some combination of I Ain't Ready To Quit, 1994, Parking Lot Party, and Round Here.
We're not sure if they're really covers if it's the songwriter performing the songs… but that's what we'll call it for now.
The New Music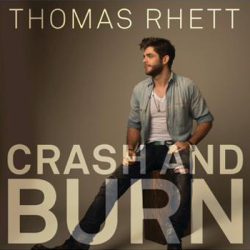 With a new album on the way, and a lead single already available –
Crash And Burn
– there's a strong chance that we're going to get even more new music when Thomas Rhett plays live for us.
If you haven't heard the new song yet, have a listen and then calm down. There's a lot of debate going on in the comments of the YouTube video… and as always, it's the country music "protectors" who are railing against anything that doesn't sound like the music they grew up on.
Let's hope that common sense prevails and we can all just agree to enjoy good music, and move on if a song isn't to our taste.
For the record, Crash And Burn is to our taste.
The Dance Moves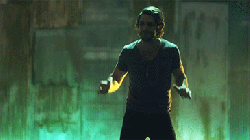 There's not a ton to say about this, but it will be fun to watch. If you've seen the
Make Me Wanna
music video, you've seen the footwork that Thomas Rhett brings to the dance floor. And while we do hope that he spends more time concentrating on his singing than his dancing – we're pretty sure he's going to shake it for the ladies once or twice during his set.
We'll just have to wait and see if the reaction is anywhere close to what it was for Luke Bryan's dancing at Boots & Hearts 2014.
The Pedigree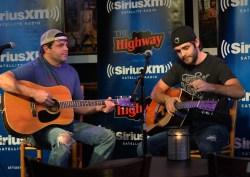 Y'all probably know that Thomas Rhett is the son of country music singer/songwriter Rhett Akins – in fact, his birth name is Thomas Rhett Akin Jr.
Songwriting and performing are in his blood. We've seen it first hand at the Rock 'N' Horse Saloon in Toronto. And we can't wait for you all to see it this summer.
Plus, there's the slightest chance that we'll get to see Thomas Rhett play his dad's biggest hit, That Ain't My Truck… and that is a moment that we can't wait for!
Boots & Hearts is one of our favorite weekends of the year. It has been since year 1 in 2012 – and we are sure that 2015, the 1st year at Burl's Creek Event Park is going to be just as awesome as all the rest have been.
Work Hard. Play Harder. Be Awesome!