Years ago, Korean men's fashion used to be seen as the cheaper version of the Japanese style. But over the years, fashion in South Korea has greatly evolved and is currently enjoying its moment in the sun.
Today, Korea is considered as a big player in the fashion industry. Seoul has just taken over Tokyo, and is now named as the most fashionable and culturally influential city in Asia. The global fashion industry recognizes Seoul as a must-visit city. Korean fashion men style has influenced not only the Koreans, but also fans from all over the world.
Here are 5 reasons Korean fashion men style is taking over the United States.
Fashion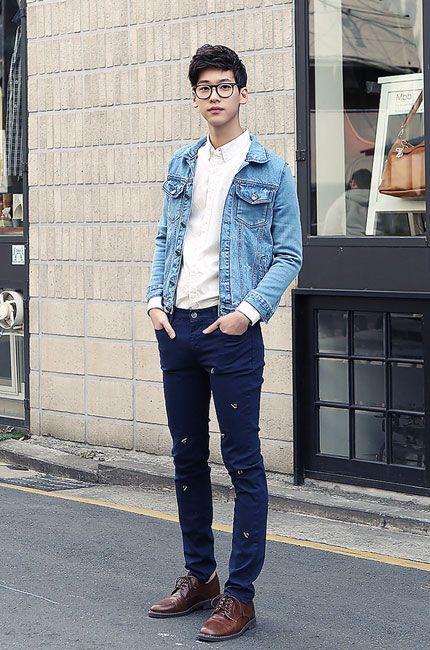 Image Source: www.pinterest.com
The Korean industry is considered as the Hollywood of Asia. With the intertwining of film, music and fashion, the k-pop industry has jumped to a worth of over a few billion dollars in less than a few decades. It became a global obsession. It's not just the mind-boggling plots of the dramas or the well-choreographed moves that got people's attention. It's also about the way they dress.
K-pop would not be where it is without fashion. Korean celebrities make sure they look their best when they go on stage. Because of this, a lot of fans became interested in dressing up like their Korean idols. The eye-catching and daring outfits of the Kpop celebrities are no longer limited on the entertainment scene. If you visit this fashion city, you'll find a lot of people who try to dress up like the stars just about anywhere.
In Seoul, even the average guys are extremely stylish. That's a fact. With fashion increasingly at its core, fashion experts have reported that they have seen some of the most well-dressed male population in last year's event, Concept Korea.
Design prowess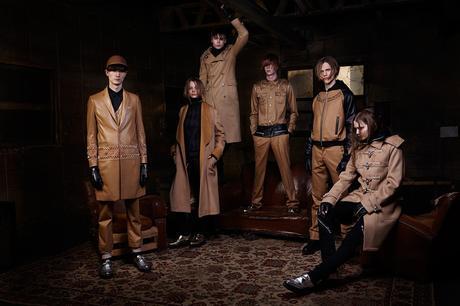 Image Source: www.highsnobiety.com
Even after the economic meltdown in 2008, the demand in the fashion online retail market of South Korea has inclined at a substantial growth rate. Cementing its position as a design capital, South Korea has seen a boom in designers over the past 2 to 3 years. All of these brands are vying for dominance in the international market.
Koreans stay on top of fashion trends. Many of them are luxury friendly and are willing to spend a huge sum of money on designer clothing and accessories. With the increasing demand for Korean fashion men style, Korean designers continue to churn out unique and well-calculated designs.
In last year's Concept Korea Show at the New York Fashion Week, fashion designers have proven that Korean fashion men is the next big thing. During the said event, a series of expertly tailored pieces came down the runway. Designers Lee Ji-Yeon, Lee Suk-tae, and Lie Sang-bong has garnered a lot of attention during the event. Not only did they produce unique and amazing designs, they also introduced the Korean lifestyle and culture at a global level.
Many Korean designers study fashion abroad and then goes back to their home country to build their own brand.
Sense of identity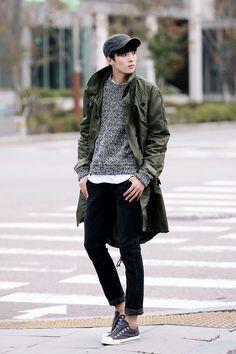 Image Source: www.pinterest.com
There is no denying that Korean men's fashion is booming. There's an enormous pool of designers in Korea. These designers believe that there is no point in creating the same thing that everyone is making. What they do is they get inspiration from current trends and then give it their own spin to it. They take self expression to a whole new level. Korean brand and designers create pieces that are fashion forward enough that it looks interesting, yet practical enough that it can be worn even in casual settings.
Koreans, in general, bring a whole new meaning to fashion. They even take self-expression to a whole new level. They have a unique way of interpreting current trends and never shy away from making a splash. Their day to day outfits and style often surpass Westerner's style in terms of originality and intensity.
Personalities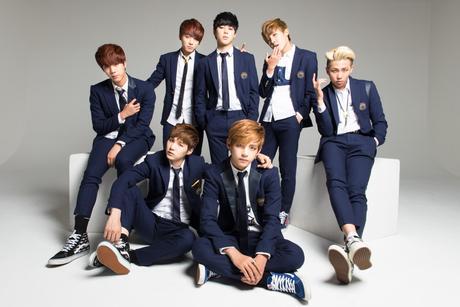 Image Source: wbtsdiary.com
Let's face it. Korean men's fashion didn't become popular on its own. Aside from talented and handsome, Korean idols are also very fashionable. As mentioned above, they always try to look their best.
People have shown interested to Korean fashion because they liked how Korean idols present themselves. G-Dragon, for instance, is an accomplished solo artist and is also a well-known member of boy group Big Bang. He is not only known for musical talent, but is also considered as a fashion icon.
Taehyung is also one of the most popular personalities in Korea. He is a member of the famous group BTS and goes by the name of V. He has a quirky personality and it really shows in this clothing choices.
Costumes and colors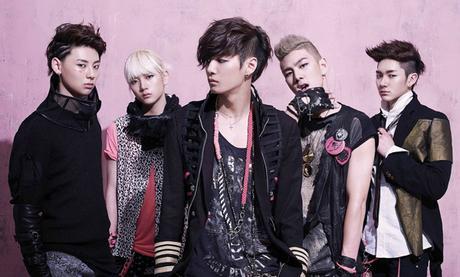 Image Source: www.mengnews.joins.com
Centuries ago, Asia already had a burgeoning art and graphics scene. During this time, the United States was barely being industrialized.
The use of creative costumes is one of the things Koreans do so well. Aside from putting together unique and well thought out outfits, they also know how to incorporate colors into their ensemble. So it came as no surprise when the Korean fashion and culture became so popular and captured the hearts of millions and millions of people from all over the world.
Final thoughts
Korean men are fashionable. They believe that they should always look good, especially when they go out in public. Well, who doesn't? They are always updated with the latest fashion trends and have some amazing fashion styles. But what makes them so special is that they have a strong sense of identity.
Rather than just keeping up with the latest fashion trends, they try to incorporate their personal style into every outfit. As such, they come up with an outfit that's interesting, unique and reflective of their personality. Korean fashion men has definitely gone a long way from what it used to be a few decades ago.
Comments
comments