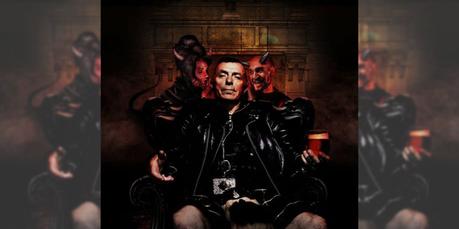 In 1992 P.K. McKenzie started The Real McKenzies in Vancouver, BC. Over time there have been many lineup changes for multiple reasons. The current lineup consists of P K McKenzie on vocals, Randy Steffes on guitar, Batti from Basque Country on drums, Aspi from Gallizia on bagpipes, Matt Voodoo on guitar and Carl Raether on bass.
The Real McKenzies will be joining the Punk in Drublic tour for the Vancouver date on Saturday, July 13.
Thanks to Paul for taking the time to answer our questions.
5 Quick Questions with The Real McKenzies
Q1) If you're on a road trip, what's one album you can listen to on repeat?
Paul McKenzie) Duke Ellington 's Greatest Hits
Q2) Do you have any pre-show rituals?
Paul McKenzie) Beer drinking.
Q3) What can fans expect from a live performance?
Paul McKenzie) Hot rock and roll with a bagpipe and dynamic traditional Scottish tunes.
Q4) Is there a band or artist you think people should be paying more attention to?
Paul McKenzie) Yes. The Real McKenzies.
Q5) What are you most looking forward to at Punk in Drublic?
Paul McKenzie) Seeing loads of people having fun and seeing my friends in the bands. The performance is always a blast as well.
BONUS QUESTION) Is there anything you want to share with our readers?
On behalf of myself and the band, we are honoured to be playing around the world with such stellar bands and having the opportunity to entertain many, many fans. We love you all xoxo