5 Questions About The Trailer
War for The Planet of the Apes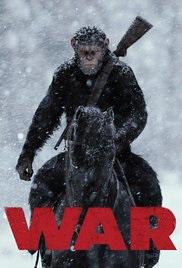 Plot – A nation of genetically evolved apes led by Caesar become embroiled in a battle with an army of humans.
Director – Matt Reeves
Cast – Woody Harrelson, Judy Greer, Andy Serkis, Steve Zahn, Ty Olsson
Questions
1) Woody Harrelson as villain, can he steal the show from Andy Serkis?
2) Caesar looks like he still wants peace, will he be against both human and apes again?
3) The little girl, what is her connection to Caesar side of the battle?
4) What will be the time difference between Dawn and War?
5) Can this build on the brilliance of the last film?
What are your thoughts on the Trailer?
Check it Out Here