Best Mobile Wallet Apps For Online Payments
 (
5 Payment Apps 2020 Me Kuan Sa Hai Aapke Mobile Ke Liye).
Most of the people have bulky wallets for payment.
Today everybody is not interested to carry this type of wallet in his pocket. The easiest way required to pay the amount for shopping and business is an electronic wallet.
The world is moving to adopt new tools to 
go with the online transaction
. It is easy and safe for common people.
So many best phone pay apps are
available
 for cash payment. 
The list of payment apps is given below. Google pay app is one of the best mobile payment app, which is available online.
Several countries adopted this new online payment system. Another part is that online transactions help to improve the economic condition of the country. The number of people comes under the supervision of the Income Tax Department.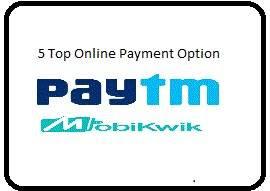 Best Mobile Wallet Apps For Online Payments
All online transaction leaves a trail to track all payment details. This process saves the country from black money and money laundering activity both. The number of tools is available in the market like the debit card, banking card, etc.
But you will be always afraid of hacking and duplicity. Except for this, you will be carried your plastic money card all the time.
For the safest transaction, tools required to use without giving any knowledge of your Pin number and other details of your card to the payment receiving counter. Mobile Wallet Apps are the best way for payment.
You have to transfer an amount in your wallet and pay by your Smartphone with one click. You have not to share any details of your security code. This transaction is possible if you have downloaded Mobile Wallet Apps in your Smartphone.
These
A
re
T
he
Best
Mobile
Payment
 Apps
1. 
Paytm
 - This is an online payment tool. Paytmkaro is the fastest online payment and recharge tool. You can recharge your DTH, pay Utility bills, travel, movies, shopping bills instantly. Other features are - you can accept payment from customers or friends.
You have to only scan a QR code and verify by OTP secret code and your wallet is ready for the transaction.
The number of banking tools may use to add money to your wallet like - bank debit cards, net banking, credit cards, Visa, MasterCard, and Ru-pay card.
You can pay your Kirana bill, book your movie ticket and shop online after transferring the money in your Paytm wallet.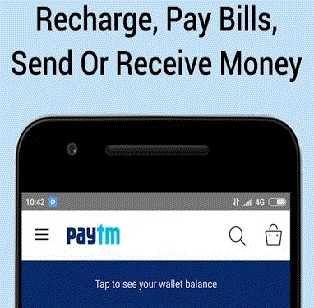 Mobile Wallet Apps For Payments
2. 
FreeCharge
 - Free-charge was founded in 2010. It is also the best online payment platform for Indian people. This company confirmed that they equipped with the latest technology and save your transaction online.
You can pay your electricity, DTH and other bills by using this app. 'Chat n Pay' feature unique for the user, you can send money through these features as well as split bills quickly among friends and family.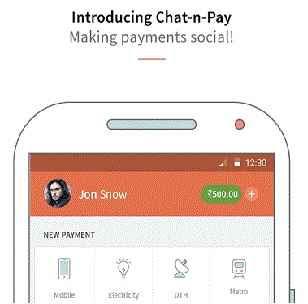 Best Wallet Apps For Payments
3. 
Chiller
 - This app works with 34 Banks (like - HDFC, Axis, ICICI, SBI, etc.) and provide the one-stop solution for all payment of the customer. All customers of 34 tagged banks can utilize this app to transfer 
money online
This app confirmed for safe money transfers, secured and protect transactions by an MPIN, split your bills, secured utility bill payment and recharges, transaction statement provides to the customer on monthly basis to help track and plan finances and expenses.
Chiller provides free money transfer services to all customers. However, the bank may levy standard 
IMPS charges
. Its 24X support system is very good and responsive as the company assured.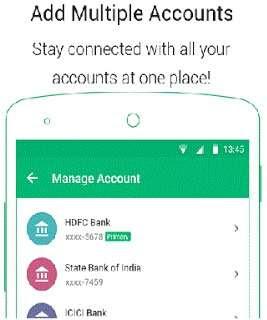 Wallet Apps For Online Payments
4. 
MobiKwik
 - These apps try to help people to do all transactions that are cashless. After the announcement of the PM Narendra Modi demonetization drive, MobiKwik help to pay your nearby grocery store, milkman, maid, and shopkeeper by tools.
The slogan was "Just MobileNumberLoPaiseDo". It was amazing and attractive to motivate people to download this app for daily uses. If you did KYC norms then they increase your wallet limit from Rs. 10K to Rs. 1 Lakh free of cost.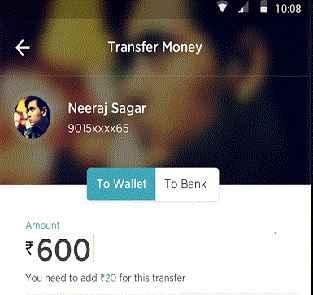 5 Payment Apps 2020 Me Kaun Sa Hai Mobile Ke Liye
5. 
BHIM
 - After demonetization in India, the unique and easiest apps required to utilize by Indian people for the smooth and hassle-free transaction. The government of India launched BHIM. The number of banks is added for the smooth transaction.
Bharat Interface For 
Money
 (BHIM) is the reliable and easiest way for cashless transactions or payments through smartphones. Basically, BHIM apps developed by NPCI and it is a product made in India.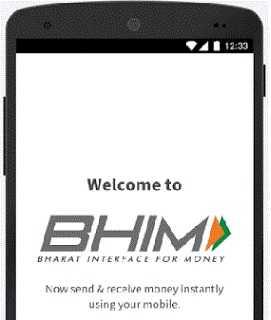 Payment Apps 2020 Me Mobile Ke Liye
How does it work
?
The user will register his bank account with BHIM, now set a UPI PIN for the bank account. Your mobile number will confirm your Payment Address and now you start your transaction.
It is very simple and easy for the user. If you want to transfer the amount to an unregistered user, just use the Account number and 
IFSC code
 for that. The user can check balance and transaction details by the simple process.
The transaction limit varies from Rs. 10000/- to 20000/-. This app is the support to National and Regional language both.
What Are
The General Safety Precautions?
Don't share your OTP password.
Check you all transaction from time to time.
Transfer money according to your needs. Confirm the successful transaction on the big amount.
Finally, I would like to say that these 5 best free wallet apps make your cashless transaction and day to day payment expenses smooth and interesting.
TAG - Keyword SEO , SEO Tool , ETF , Earn By Twitter , Blog , Blog Platform , Blogging , RSS , Image Creation , Successful Blogger , Social Media Tools , Domain , Blog Platform , Web Speed , Free SEO Tools , Adsense Approval , Youtube Features , Blogger Apps , Free Blog Platform , Monetization , Taj , Blogging Mistake , Successful Blogger , Customer Trust , Expensive Premises , Startup Idea  , Blog Content , Skyrocket Business , Apps , Auto-Reply , Job Portal Review , Phone Service , Sales Marketing , Relationship In Organization , Retail & Marketing , Project Management , Webmaster , Resize Image , Search Console , CCTV , PC Component , Job Portal , Directories , Cloud Device Facebook Activation , Payment Apps