After my first long-term trip ended in 2011, I published a list of my five favorite hostels and hotels from around the world. At the time I had visited around 35 countries and had a substantial number of hotels to choose from. Since then Angie joined me for my second long-term trip, we visited 32 more countries, and slept in more hotels than we would like to admit (actually the full list is here).
Since it has been a while since publishing our first list, we thought it was about time we share five more of our absolute favorite gems from our travels. While we've given many hotels our coveted five star rating, only a few are ones that we tell others with the emphatic statement of you must stay here without exception.
This list features those that have such a distinction.
Risto's Guest House - Lake Ohrid, Macedonia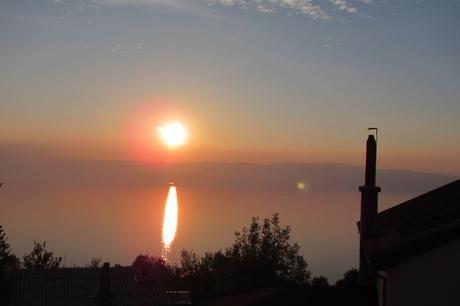 What's not to love about a guest house with premier lake views, an amazing host family, garden-to-table meals, homemade wine, and, oh yeah, amazing Raki distilled right in the village? If you're looking for the full experience, there is nothing better than Risto's Guest House on Lake Ohrid in Macedonia.
Our stay at this amazing spot was a bit of an odd one because we made a booking after they technically closed for the season. Rather than turning us away due to the booking engine's mistake, we were greeted like long-lost friends and were the only guests at the wonderful house in a charming village just outside of Ohrid town. We ate and drank like royalty, had a lovely time learning about Macedonia from the owners, and overall spent more time in the house than out purely because it was just that awesome. If we ever make it back to Macedonia, it will be just so we can stay here again.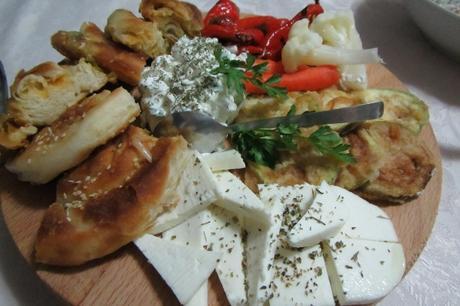 End of season rates in 2013 were $30 per room plus some extra for meals and/or cooking lessons (you'll want both).
To book a stay at Risto's Guest House in Macedonia, click here.
La Barraca Suites in Bariloche, Argentina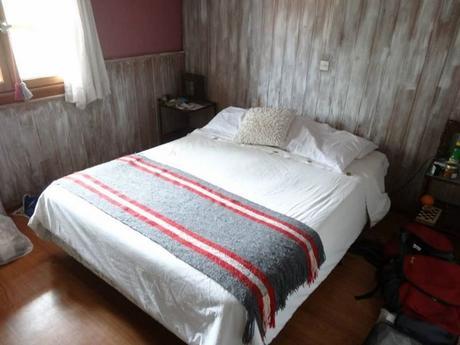 Continuing the trend from Risto's Guest House, La Barraca Suites in Bariloche is run in similar style to its European counterpart above. This Bed & Breakfast is located just up the hill outside of Bariloche's downtown and offers a gorgeous view of the surroundings, a wonderful host family from Europe who live in the adjacent house, and one of the nicest budget rooms we had in all of South America.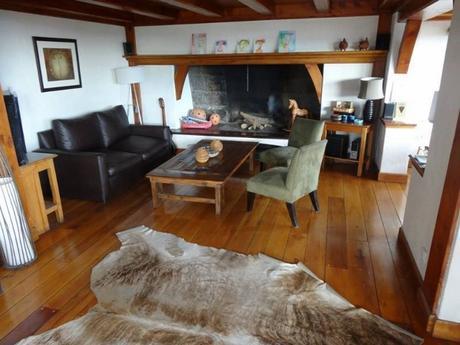 For those who have a slightly higher budget (around $40/night for two) and are looking for a quiet location to unwind and recover, this one is a must- as long as you can tackle the hill!
To book a stay at La Barraca Suites in Bariloche, click here.
Casa al Tronco in Sucre, Bolivia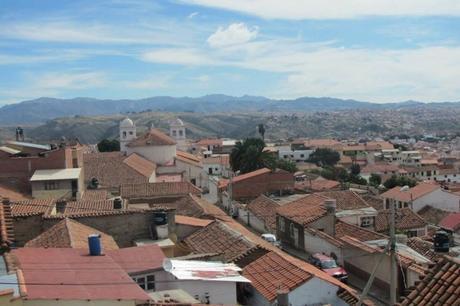 We didn't plan it this way, but by now you may start seeing a trend in that our favorite rooms from our last long-term trip have been boutique hotels with amazing views and a relaxing ambiance. Casa al Tronco in Sucre is no different. This unique hotel is, as you have probably guessed by now, located on a hill overlooking the town of Sucre. The owners of this one have built their dream house, a 3-4 story tower with some of the best views of the city you can find, and are truly living the life in what quickly became our favorite city in South America.
We read such incredible reviews of this one that we even booked into the twin room with two separate beds just to stay there and were not let down. At $35/night for two (as of 2014) it is definitely much higher of a budget than most would spend in Bolivia, but if you are craving relaxation, a unique hotel design, and a great host family, you really should check this one out. (Oh, and as for that hill, don't worry. There are mini vans that go from the center of town to just a few blocks from the hotel's front door for around a quarter per trip. Easy.)
To book a stay at Casa al Tronco in Sucre, Bolivia, click here.
Hostal La Cupula in Copacabana, Bolivia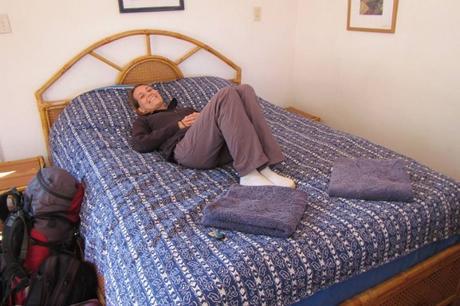 I will go on record to say that Hostal La Cupula is probably the second nicest hotel on the shores of Lake Titicaca in Copacabana, Bolivia. The nicest would be their sister hotel which is only private bungalows and is located right next door. But without a budget for that splurge, our stay at the $35/night Hostal La Cupula was without flaw (prices 2014).
So why is this hotel a place you must stay in? Well, going within our theme, there is the view. We made our reservation in advance (rather than just showing up like most do) and made sure to arrive early enough that we were the first guests to check in. This helped us get one of the nicest rooms on the property which had views of Lake Titicaca as well as its own sun-room complete with hammock. We spent four days in Copacabana just to relax, and spent many hours in this spot soaking in the views as we recovered from our several months traveling overland through South America.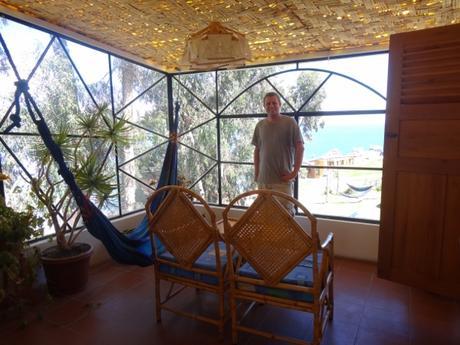 As if the hotel itself wasn't enough to keep us happy thanks to the views and their amazing restaurant, there is the private hot tub at the sister hotel that you can reserve for an hour for just a few dollars. Throw in an alpaca photo bomb during a sunset soak and you have yourself what we like to refer to as " the perfect stay. "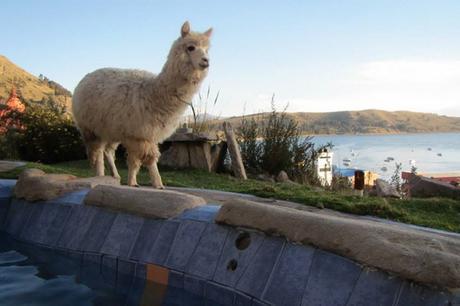 Hotel Tea Nui on Easter Island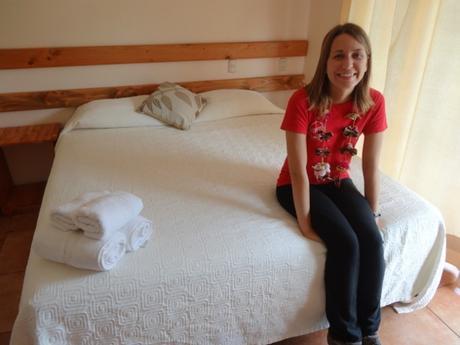 Okay, there are no views of moai at Hotel Tea Nui on Easter Island. We're breaking our chain of hotels located on a hill with a vista from the room to include this charming, but rather basic hotel on Easter Island.
Wait, basic? Why would that be on the best ever list?
Honestly there is one, and only one reason that Hotel Tea Nui should be on your radar. If you want to visit Easter Island on a budget and do not want to camp, it is one of the best rated hotels for the cheapest price (around $90/night for two in 2014). With hotel rates rapidly rising to several hundred dollars per night for just a small upgrade in comfort, this hotel may be one that makes or breaks your decision of even visiting altogether!
The property itself consists of just a few two-floor bungalows with 4-8 rooms. The main house adjacent to the units is where the owner resides and also doubles as the breakfast location for a moderately decent, but simple meal. We received great hospitality here and look back at our stay with fond memories purely because if it wasn't for this hotel, we may not have visited Easter Island at all. Now that would have been a travesty.
To book a stay at Hotel Tea Nui on Easter Island, click here.
Do you have a hotel or hostel that jumps out to you as one of the best you've ever stayed in? Comment below to let us know about it! Also be sure to check out our first list of five favorite hostels and hotels to see even more great properties from around the world!
Are you heading out on a trip soon and looking for great accommodations? Our friends at Yonderbound are giving our readers a $10 credit to use on their first booking on the service. Check it out!