Unconventional shoes, neon and bright colors, raining animal prints and not only leopard or tiger but snake, ostrich and crocodile skins too, pop of nails in bright shades and everything else has made the summer fun for those who are bold enough to try everything of these 5 styles.
1. Ankle Straps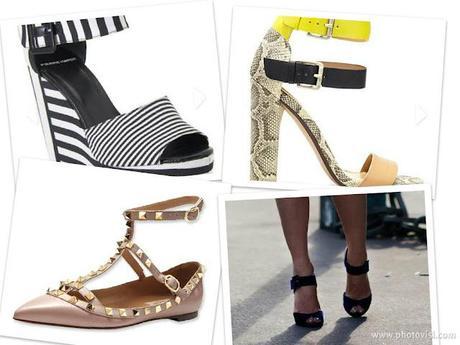 They are fun, they are do-able and they are super stylish. It's like everyone has got a pair of shoes with ankle straps and each one of them are equally cool and equally adorable. 
One thing you need to remember is not spoiling the look by teaming them up with something long that covers your ankles. Let the beauty speak!!
2. Braided Bracelets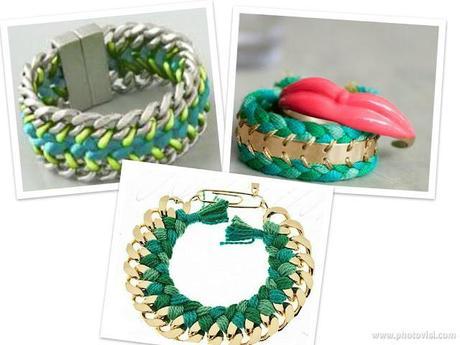 I have lost the counts of wrists with braided bracelets in all colors, styles and designs. Everyone brand and every stores has got a section for their accessories and the collection is not without these bracelets. I saw them on
ASOS
, Shopbop ,
ALDO
  and some more online stores. I am well aware that they are easily available at thrift stores, local stores too.
What makes it the best is the bright thread used to make it. By the way, isn't bright colors everywhere this year?
3. Bright Nails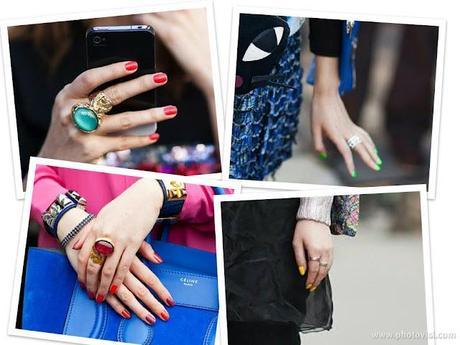 Bright nails, easy to find shades, easy to apply and gorgeous to wear. I think there is no excuse to discard this trend which is for everyone people who splurge to people who want to save. 
Tip:
Wear the shade which contrasts your dress. It makes you look fab and very easy to distract someone.
Bright and beautiful, summery shades are available  everywhere. But everybody has favorite stores, websites and brands, mine has to be:
@Colorbar Quick Finish Nail
[email protected]
[email protected]
Lakme Fast and Fabulous
4. Dual Toned/Ombre Effect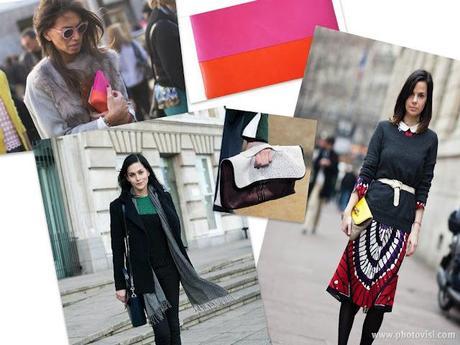 This one has to be my favorite style which is easily DIY-able, wearable, cool and stunning. I am particularly fond of these cute clutches by Celine. Some of my favorites are: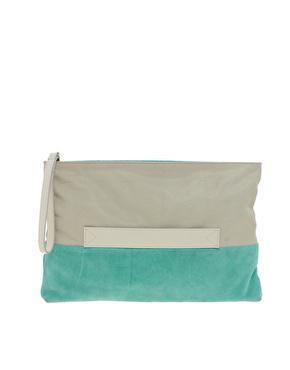 @ ASOS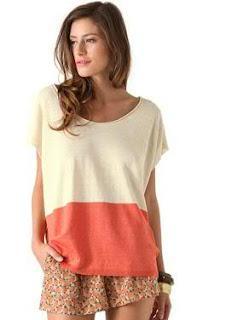 @ Shopbop
5. Neon Green/Fluorescent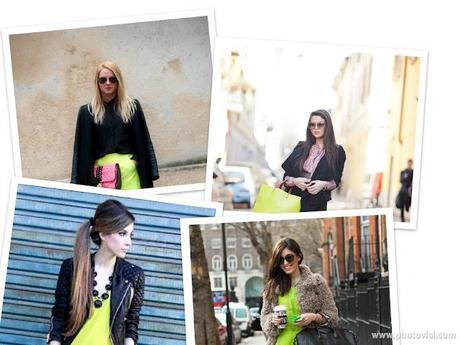 Neon, green, fluorescent...and everything which is revolving around it. I do need to explain how it makes you look out of the world, fresh and beautiful. This head turner make you a stunner. Have some neon party @ ASOS
There are too many styles to make a note of. But I chose those which are effortless and we can easily wear these without investing grands on it. They are easy, chic and classy at the same time. These 5 styles are fashion's most covetable trends. I will scour the entire WWW to find some great hints like these!!
Let me know what you think!!
Disclaimer: Image Courtesy
:
harper's bazaar
,
instyle
, coco's tea party, stolkhomstreetstyle, garance,
whoisbobparis
,
vogue
, shopbop,
sartorialist
,
flavia d @lookbook
,
I am not affiliated to any link mentioned in this post. To know more, please read my Disclosure Policy.

Thank you for reading!!