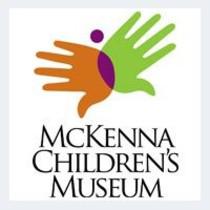 We love The Children's Museum in San Antonio, but I have always heard great things about this museum in New Braunfels!
With exhibits like:
Destination Space
Hill Country Campgrounds
Tot Spot
Grocery Store
New BraunFit
McKenna Hospitable
Shadow Room
Outside The Lines Art Studio
Under the Comal River
Lend-a-Hand Ranch
The Great Outdoors (climbers &water sensory tubs outside)
Town Square
There is something for everyone!
The museum is open Monday thru Saturday, 10-5. Closed Sunday. There is a cafe open until 2. Or, you can pack a lunch and eat at the outside patio. And, Free Parking! What's not to like?
It is definitely worth a day trip in my eyes, may even be great for a quick trip on an Early Release day from school!
Get your discounted tickets from Juice in the City
here
, today only! The tickets are good till March 1, 2012. Plenty of planning time! :)