sponsored post
Summertime in the UK can not be beaten. With the long days and holidays abroad just around the corner, it's time to start planning fun family activities to pass the time. With the kids off for a very long holiday, it can be extremely difficult finding the sheer amount of events you need to keep everyone happy, and leave you with your sanity intact as well. Don't fret! Here are five unique events you can partake in during the summer of 2014, without burning a hole in your wallet either... 
Sunbury Antiques Market  The kids will love exploring the wonders of the Antiques Market and you might find some amazing bargains too. We love finding truly unique pieces for our home and this has never been easier with the vast amount of brilliant markets across the UK. One in particular grabs our attention; Sunbury Antiques Market at Kempton. So easy and accessible to get to, Kempton will be holding this market every Tuesday and it's perfect if you're looking for something different to do in the summer holiday. We know how exhausting that can be...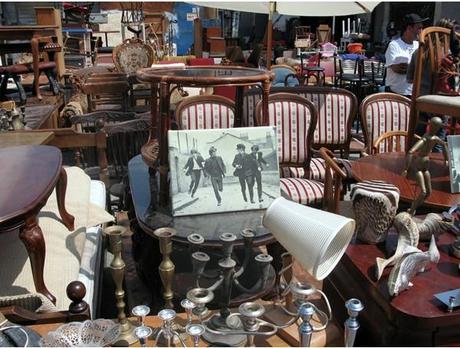 Monski Mouse's Baby Disco Dance Hall  Running until early September is Monki Mouse's Baby Disco Dance Hall at the Southbank Centre! With the many affordable transport options from the likes of National Express and Megabus, you can visit our capital even on a shoestring budget. Why not make a long weekend, or even a holiday of it? Staycation is the new trend after all. You can visit all of the great sites of the capital then dance until you drop! The perfect way to build your appetite for some delicious food along the South Bank before a stroll to the Tate Modern... 
Stargazing around the Isles  The National Trust arranges a number of star-gazing events across the UK, with the season in mind. Summer going into autumn should bring with it clearer skies, ideal for star gazing. One of the top walks is Penbryn Beach in Wales. On a clear evening, this tour boasts that you can see around 4,000 stars sparkling but you don't need to be an astronomer to appreciate. This National Trust guide is a great introduction to star gazing and something that might ignite a new hobby in your little ones...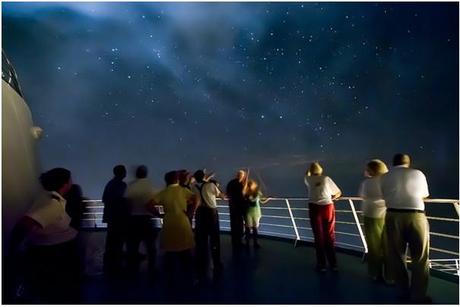 The Big Feastival  For foodies out there, The Big Feastival couldn't be more appropriate. Held on the last weekend of August at Alex James's farm near Kingham, this food filled paradise has chefs and music galore. With sessions from Jamie Oliver and Alex James and a selection of mouth-watering street food stalls, all appetites and tastes are catered for. This year, the wonderful Kelis is making an appearance performing tracks off of her new album appropriately titled Food. 
Bristol International Balloon Fiesta  Every year, this festival attracts thousands and thousands. With the famous Night Glow, fairground and local stalls, you can get a real taste of the West Country. The festival is well connected with frequent public transport running to and fro so you can not only visit this world famous event, but explore the biggest city in the South West, Bristol, too. But be warned! Expect crowds...