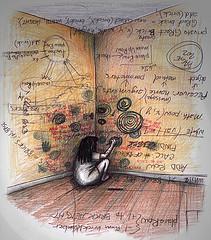 Millions of Americans are affected by mental illnesses every year. Illnesses like ADD and bipolar disease can impede on a person's daily life and even make life unbearable.
A person may be unable to communicate with others or focus on tasks when he or she has mental illnesses. Chemical prescriptions can also be harmful for the person who has mental illnesses. Instead of taking chemical prescriptions, here are 5 drug-free alternative treatments that patients should consider.
Relora


Relora is an herbal product that can help people who have anxiety issues or struggle with ADD. Relora has helped 80 percent of the people who have used it.
Research studies have shown that 80 percent of the people who use Relora feel increased relaxation as a result of using the product. 70 percent of people are able to enjoy a more peaceful sleep at night after consuming Relora.




Theanine


One who is currently addicted to drugs may be able to receive treatment without taking harmful medical prescriptions.
A severely addicted person can follow a nutrients plan that includes GABA 500, Theanine, P5P, Glutamin powder, Magnesium taurate and 5HTP.
The theanine helps to stop the neuroexcitatory effects that cause a person to desire the consumption of drugs. Theanine will help an addict of feel calmer when he or she experiences an impulse to take drugs.




Use of Bright Light


For elderly people who struggle with dementia, using daytime bright lighting can help them deal with disturbances in the circadian rhythm. The circadian timing system is impacted by light and can help improve symptoms of dementia.
Elderly people who are exposed to daylight are able to sleep better at night.




Exercise


Exercise can be an effective way for those who are plagued with anxiety to deal with their illness. There are many ways that anxiety can manifest itself in a person. A person may suffer from panic attacks or may be unable to sleep at night. He or she may suffer from severe muscle tension.
A person is unable to participate normally in social situations when he or she suffers from anxiety. One can deal with the effects of anxiety by exercising at least three times a week.
A research study recently showed that participants who exercised for thirty to forty minutes on three days of the week were able to deal with panic disorder and social phobias. Exercise increased feelings of well-being in these individuals and decreased their stress load.




Counseling


When a woman has anorexia or bulimia, she often suffers from severe self-esteem issues. She may have been raised in a household where dieting was heavily encouraged. The dieting mentality can cause a woman to attempt to control her eating patterns in an extreme way.
Women who are experiencing severe self-esteem issues will often do better when they can work with a counselor to discuss their feelings. Counselors will be able to help get to the root of a woman's issues with her weight. The earlier a woman obtains counseling for her eating disorder, the sooner she will be able to rehabilitate herself.
Obtaining counseling early on may help her deal with her illness so that she does not have to take medical prescriptions later in her life.

Would you follow any of these?
By choosing one of these drug-free alternative treatments to mental illness, one does not have to become addicted to prescription drugs. Prescription drugs can carry a variety of ill effects with them so choosing one of these drug-free alternatives will help you avoid experiencing any ill effects.
You should always meet with a doctor before choosing any drug-free treatment over a treatment that involves the use of prescription drugs.
Citation Source
About the Author
Ruth Watson is a family counselor and guest author at
www.bestpsychologydegrees.org
, a site with guides and resources to help prospective students gather information about the best psychology degrees available.