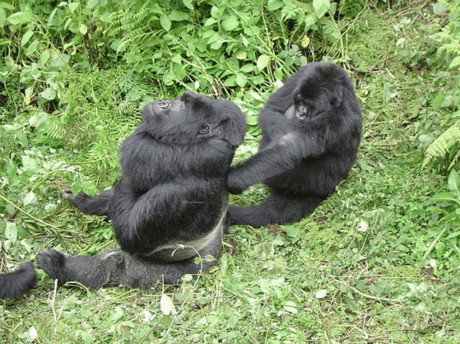 5 Best Ecotourism Travel Destinations In The World
Efforts geared towards improving ecotourism have increased over the past few years. Noteworthy are the efforts of the Okeechobee Tourist Development Council which has made strides to ensure that you can go fishing, biking, and hiking near Lake Okeechobee. This will allow you to enjoy the very best of South Central Florida nature while protecting endangered species. However, for those who want to veer off and explore the rest of the world, below are 5 best Ecotourism travel destination in the world that are sure to wow you.
Rwanda, Mountain Of Gorillas National Park
The beauty of Rwanda natural ecosystem cannot be exaggerated. Steaming with unique Flora and Fauna that is simply breathtaking, the greatest go-to attraction is the Mountain of Gorillas National Park. With habituated gorilla families started under the Dian Fossey program, you get to enjoy the thrill of seeing Gorillas face to face. To protect the natural ecosystem, the limit is capped at 80 per day to ensure no disturbance is allowing you to enjoy raw Silverback gorilla's interactions.
Ecuador, Galapagos Islands
The Galapagos Islands in Ecuador is a top traveler's destination for anyone wanting to enjoy the world's ecosystem seriously. Recognized as a UNESCO World Heritage Site, the island offers unlimited discovery of unique geological features that continue evolving.  In the islands, you get to rediscover old species anew as they have continued to evolve to whole new species. Since this destination is under strict protection, you get to see evolution as it happens.
Costa Rica
Unlike other countries in the list, Costa Rica has no specific destination that you cannot enjoy. With a fourth of the country protected as a jungle, it is expectedly teaming with a splendid ecosystem. The beauty of Costa Rica comes from the expansive, unique biodiversity that includes beautiful beaches and volcanoes. Additionally, the wildlife is simply breathtaking, and you get to view rare monkeys and exotic birds. Overall, the expansive rain forest is the go-to destination for hikers and backpackers as it's intimidating, adventurous, and utterly magnificent.
Philippines
The Philippines comes alive between April and May during the summer seasons. This is especially so in the Sorsogon, Bicol region where the natural ecosystem is at its finest. Hikers seeking an adventure have the option of visiting Mt. Bulusan a still active volcano that is situated in this area. For those who want a laid back experience, a walk in the Bulusan Volcano National Park is a must. Integrated with various activities that you can do, including camping, trekking, and Kayaking, there is no way you can be bored around the Philippines.
Sabah, Malaysia
If you fancy seeing Eco-lodges at its finest, a visit to Sukau Rainforest Lodge in Sabah Malaysia is a must. Everyday life from using rainwater, cooking oil, and power for motorboats everything is generated in a way that doesn't harm the environment. As it's located at the Kinabatangan River banks, it gives you a breathtaking view of the best of Borneo flora and fauna. A visit there will allow you to see orangutans, proboscis monkeys, Bornean pygmy elephants, and rare birds for an exhilarating experience.
Conclusion
Even though modern technological advancement is making things easy for humans, this doesn't mean that natural habitants have to suffer for human enjoyment. The five places listed above allow you to see the very best of ecotourism travel destination that you are sure to love. For that reason, seeing the best our environment can offer starts by choosing the best ecotourism destination. It's your call!
Join 15,017 Monthly Readers! If you enjoyed this article and LOVE travel and SAVING money, get e-mail updates from Don't Stop Living – a lifestyle of travel! (It's Free) 😉 Jonny