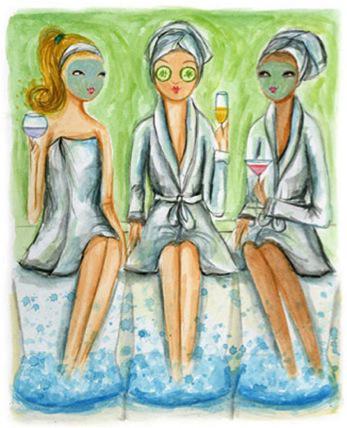 With the holiday craziness behind us and an already busy new year ahead of us, a relaxing at-home spa day never sounded so good. Nothing – and I mean nothing – beats at at-home spa day! (Well, perhaps front row tickets to Adele…but that's about it.) And if the pamper factor isn't enough, here are five reasons every gal should regularly do at-home spa treatments:
You can save loads of money you'd have otherwise spent at an ultra expensive salon (and buy extra beauty goodies, glosses, and glazes! Oh, my!)
You won't have to subject yourself to the poor girl's Ramen Noodles diet (because you spent a small fortune on that fancy-schmancy spa center)
 Only spa goodies can make you go aaaaaaaahhhhh (after a #%&@ day)
Routine spa-ing will help you stay out of prison (e.g. when your hubby forgets your anniversary and you're ready to strangle him, an at-home spa "quickie" will bring you back to your senses)
Total, utter self-indulgence (need I elaborate on this one?)
So, without further adieu, here are some fabulous at-home spa products that will leave you uber rejuvenated without breaking the beauty bank:
Earth Therapeutics Recover-E Cucumber Eye Pads $7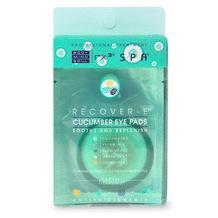 Kanshi Salted Coconut Body Scrub $19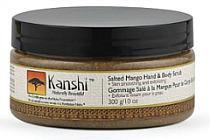 Repechage Sea Spa Mineral Bath Salt $32.50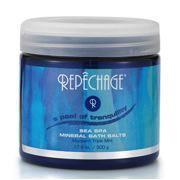 Hydra Mar Facial Magic Mud Masque Anti-aging $29.99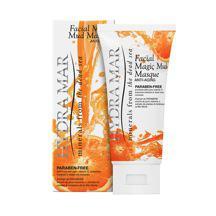 Aromafloria Stress Less Bath & Body Oil $16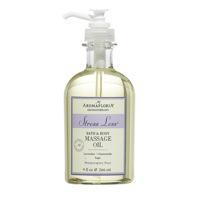 At-home spa-ing is
so
the new black. Happy pampering, gals!