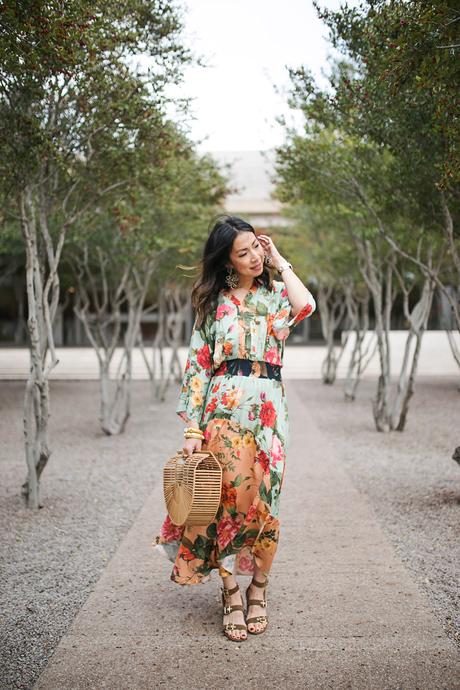 Happy March Friends! Spring is right around the corner, and I am SO READY to wear bright, beautiful, and colorful things! One of my FAV.O.RITE things for Spring are beautiful floral dresses! They are so easy but make such a fabulous statement. You know that's my thing - easy, fast, and fun!
THE STYLE Rx: No sneezing here! These allergy-friendly flowers will take you through the Spring season with gusto and flair! Some are perfect for wearing RIGHT now if you top it with a jacket (as seen here and here)!
This amazing FARM RIO dress was found in the sale room at Anthropologie. I wasn't familiar with the brand until this dress, and now I want ALL THE DRESSES, pants, skirts, and tops! These Brazilian ready-to-wear pieces are just SO beautiful and flowy. It's almost as if I'm transported to Rio de Janiero, Brazil when I put it on! If only that were true!!
And then I found the LAVISH earrings on sale too! Unfortunately, I can't seem to find them on the Anthropologie website so I did the direct link below. The founder, Tricia Milanese, also happens to be Brazilian born and now currently based out of Florida. The earrings are large but extremely light-weight so they are easy to wear!
LOL! It almost seemed like it was BRAZIL day at Anthropologie with my finds that day! Anyhow, I LUURRVVVEEE shopping at Anthropologie and used to do it all the time pre-kids. It's a lovely experience with the relaxing smell (they burn that Capri candle), and their pieces are so beautifully displayed. It was such a treat to shop without being in a rush or going for something specific this time!
BTW, the dress was purchased to go with these Vionic sandals that I'm OBSESSED with because of their comfort! It's like unicorn tears when you can find a shoe that looks great AND is comfortable!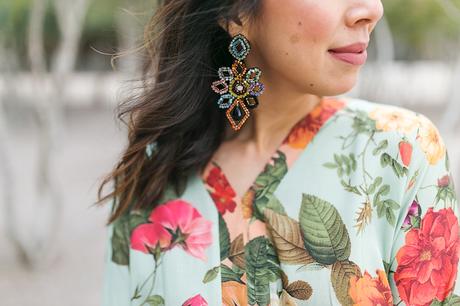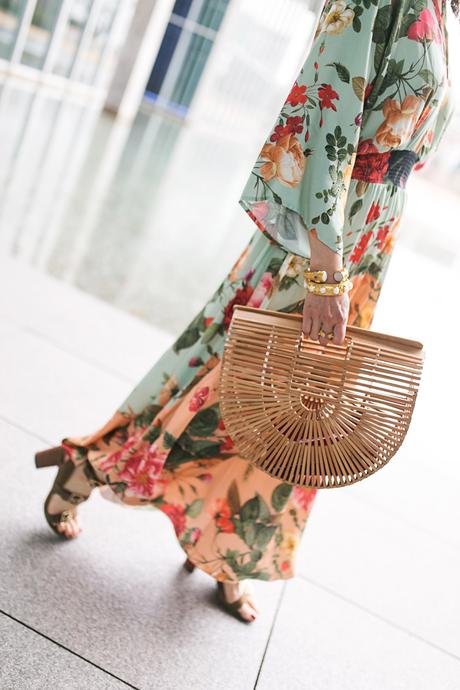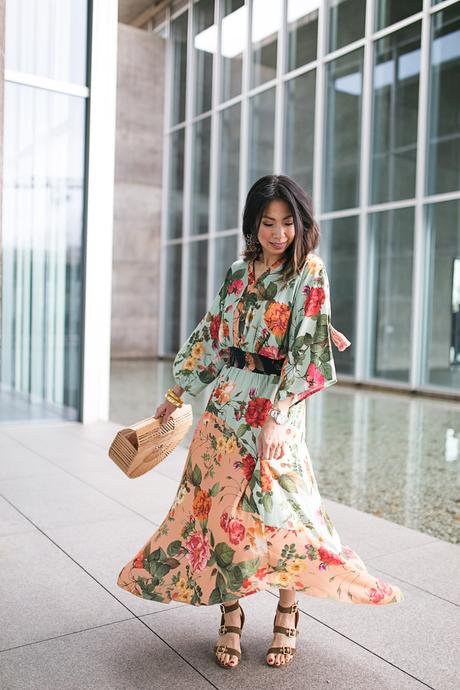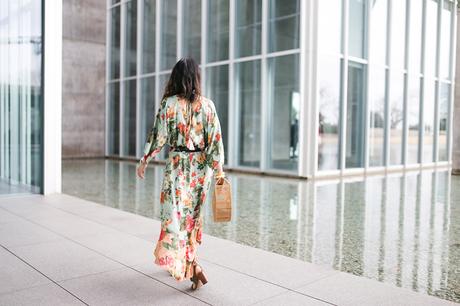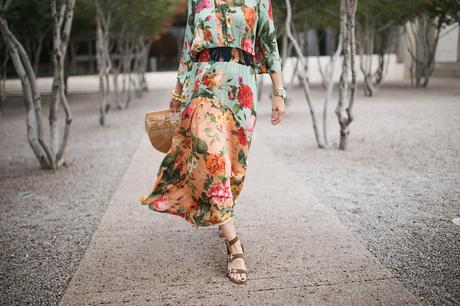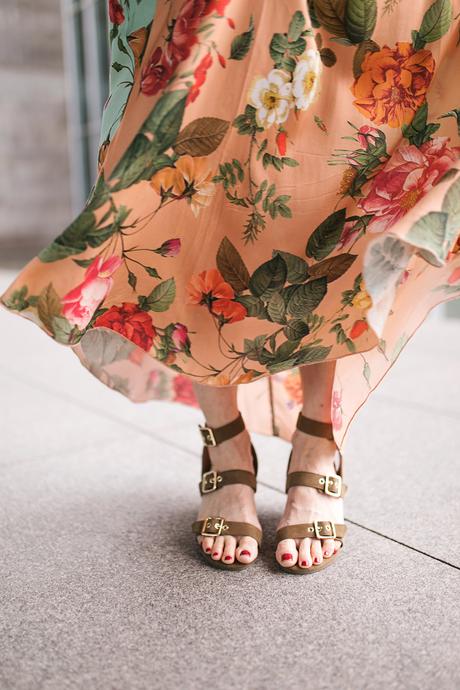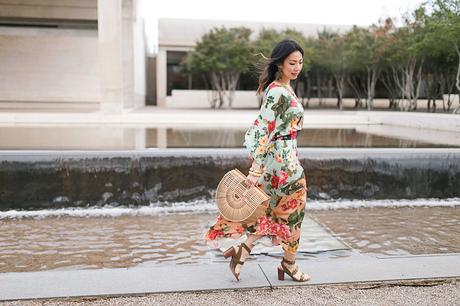 // Photography by Angie Garcia //
Here are some of my other picks for floral dresses from the current Shopbop Sale! Today is the last day (sorry this post was supposed to be earlier this week) so don't wait! It's a BUY MORE, SAVE MORE event where you can use code GOBIG18 to save up to 25% off! SOMETIMES, the sale is extended for ONE day so check if you catch this post on Sunday!
In addition to an Easter dress, I'll probably also get this Veronica Beard hoodie dickey, these high rise Levi's jeans, and possibly this or this circle bag!
CHURCH OR WORK DRESSES //
Who says you can't be Spring ready at work? Here are a few beautiful dresses that you can wear to the office or on Sundays at church!


DATE NIGHT DRESSES //
Floral dresses can be flirty and fun too! I've found some off-the-shoulder and one-shoulder variations to get your date night off to the right start!


VACATION / SPRING BREAK DRESSES //
These are some of my favorite picks because they are voluminous, boho, flowy, and/or just so darn pretty! I want to go on vacation just so I can wear one of these!


DESIGNER DRESSES //
Sometimes, you find an occasion to #TREATYOSELF! Maybe, it's your birthday, you reached a goal at work, or you didn't loose your cool with the kids. Here are some fabulous floral frocks to celebrate your accomplishment or just because!


*****
Happy Saturday Friends! I feel like I jinxed myself (and the kids) because I said we had already made it through the season without getting the flu since it's been through their classrooms already BUT... there is flu circulating in their classrooms AGAIN!!! Yikes! And yesterday, I went to Canton to flea market shop for the first time with Flea Style! It was so much fun and you can check out some of my finds on Instagram Stories! Have a lovely weekend, friends!

Thank you so much for stopping by and supporting SOS! I truly appreciate it!
JOIN THE #SAMFAM // SIGN UP FOR THE NEWSLETTER BY CLICKING HERE.
CHECK OUT MY INSTAGRAM SHOP HERE TO SHOP ALL OF MY INSTAGRAM LOOKS!