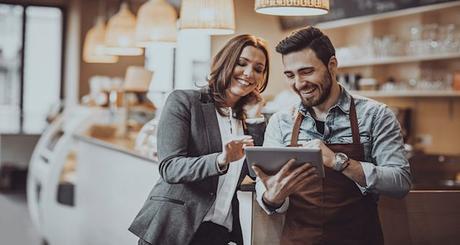 March 23, 2017
0

Email This Post

Print This Post
4 Ways Neighborhood Businesses Can Finally Conquer Social Media
The great allure of social media is that it's a cost-effect way for integrated marketers to reach a broad, even global, audience. But if you're trying to drum up business for your hair salon in Topeka or your bricks-and-mortar hardware store in Tempe, you probably don't care that your Instagram is blowing up in Buenos Aires—it's the people down the street you want to attract.
Here's how local businesses can use social media to connect with close-at-hand customers:
Besides offering a very targeted way of increasing awareness, Google+ can give your SEO a bump. Create a page for your business, add other users to your circle, and host hangouts and public conversations. It may sound counterintuitive, but by submitting and sharing reviews of other local businesses, you're boosting your own business' profile. The Roosevelt Hotel is a good "best practice" for an inviting Google+ presence.
While Facebook is not primarily a customer acquisition channel, its strength is building brand loyalty among the customers you already have by creating deeper engagement. Facebook also offers invaluable resources, such as Wildfire, for tracking the social performance of your local competitors.
Local businesses should promote their Twitter account offline, and drive to Twitter-only contests. Don't be afraid to engage personally and start conversations about relevant local topics: your optimal Twitter output is 1/3 Tweets, 1/3 @ replies, and 1/3 links or promos. Also, Twitter is becoming an increasingly important customer service app.
Say you are that hypothetical hair salon in Topeka: Pinterest is a must as 71% of the platform's users are female. However that doesn't mean it doesn't have applications for gender-neutral products and services. Pinterest is a great branding tool. The key is for integrated marketers to create a number of different boards and pin from a variety of local sources.
Have Fun, Take Risks
Because of its low cost, social media a great place to experiment—with some luck and skill, you might be like this company that grew traffic by more than 240% (spoiler alert: Twitter paid off for them, in a big way).