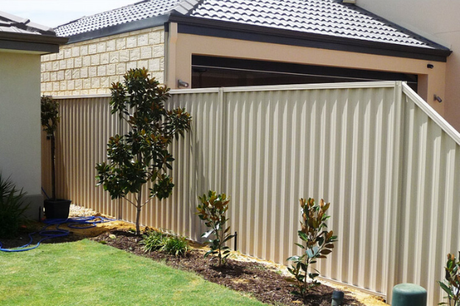 Colourbond fences and roofs can withstand harsh climatic weather condition as well as they enhance the security of your property. Colourbond fencing and roofing in Joondalup have become very popular because of its several advantages. These fences also require very low maintenance as compared to others. However, they can be discolored or faded if they are out of your attention and little maintenance. Therefore you need to take little care of your colourbond fences and roofs. According to the experts, you need to consider 4 essential things to minimize fading of them.
Frequent inspection is needed: It is essential to inspect your fences and roofs very frequently. Through the inspection, you are able to find some minor issues like small leaks or soil litter and accumulation of organic matters on the surface. Finding faults in an initial stage can help to save your money from any expensive repair.
Proper cleaning of gutter: You should clean your gutters also. If in case your gutters are damaged, repair them as early as possible. It will help to keep your colourbond roofs in good condition. Gutter cleaning is very vital in case you have trees that reach over the roof. Scratching and leaf from limbs may cause drastic damage to the colourbond material of your roof. This can even cause damage to your colourbond fence too.
Galvanic corrosion should be avoided: Galvanic corrosion occurs usually when the two different metal comes in physical contact. This causes a rigorous chemical reaction. This process can easily be prevented simply by the replacement of flashing. The metal used for replacement should be the same as that of your fence or roof. Non-metallic, non-absorbent sealants or insulators may be used for separating the metals.
Choose the right hue depending on the weather: Choosing of right hue is an important factor. Depending upon the exposed UV rays, choose the right hue for your fence or roof. However, hail is also a drastic condition that plays a vital role in your fence or roof. Although natural calamities cannot be controlled, choosing of right hue can minimize fading. Choosing light hues is desirable as it fades at least. If you're aware that your fence or roof may get exposed a lot to the scorching heat of the sun, then choose a light hue.
Despite slight fading, colourbond is extremely durable. It is more beneficial than any other fencing and roofing materials. It lasts for many years and requires low maintenance. Colourbond is highly resistant to peeling and it can also withstand the harsh climate, repel pest and lots more. Therefore if you want to install a colourbond fence, follow the above-mentioned details.