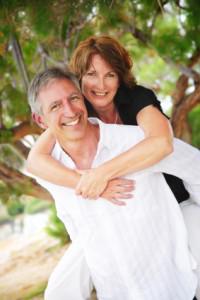 If you're a baby boomer then you probably know all too well what it's like for your young family members and friends to give you tips and advice on the latest technological gadgets and devices. However, sometimes the most common and popular electronic devices are not only expensive and complicated to use, you may even actually find them pointless to use as well.
Whether you're hoping to embrace the 21st century by purchasing a variety of different electronics, or if you're looking for one specific electronic that can help organize your life and schedule, here are four different electronics that tend to be preferred by baby boomers:
1. SIRIUS Satellite Radio
If you love to spend your free time driving around the country side listening to music, then try for a good deal on a Sirius Radio system so you can have access to hundreds of different comedy, music, sports, and talk-show channels.
There are a variety of different subscriptions to choose from, which range from $12.99 to $16.99 per month and gives you access to over 100 channels depending on which subscription you choose. Also, for another $2.99 per month you can listen to your radio on your PC, smartphone or Mac as well.
2. Photo scanners
If you have several (or more) photo albums sitting in the back of your closet collecting dust, then why not purchase a scanner so you can put them online for others to see? It may be a time consuming process, but once all your photos are on your laptop or computer you can upload them on to Facebook or an online photo album like Flickr, and then e-mail them for your friends and family to see.
You can also check out various negative scanners as well so you can insert your old film negatives directly into the device and then transfer them to your computer or laptop.
3. E-readers
If you have an entire basement filled with paperback books and novels, then it may be a good idea to purchase an e-reader so you can save some space in your house.
Sometimes electronic books cost a few dollars less than physical books, and they're incredibly to use because it allows you to flip through pages with ease. Not only that, by purchasing electronic books instead of paperback books it's better for the environment as well.
4. USB Turntables
Thanks to USB turntables, you can now transfer all of the songs on your vinyl albums to your computer using an AT-LP2d-USB recording system. All you have to do is connect the USB output to your computer or laptop, and then transfer all of the individual files so you can listen to them on your iPod.
Born and raised in North Carolina, Heather Green has worked as a fashion and beauty consultant as well as freelancing for various wedding, fashion, and health publications. She currently acts as the resident blogger for Online Nursing Degrees where she's been researching developmental disabilities nursing programs as well as case management nursing programs.