Vibrant cities, breathtaking natural landscapes, unlimited road trips, magical beaches, tropical rainforests and friendly locals, Australia is a true gem. Well-known as the land of surf, sun and unique outback, it is the driest inhabited continent of the world dotted with a cluster of tropical islands and longest coastlines.
Hundreds of quirky small towns, jaw-dropping natural beauty, well-developed cities and unique outback culture, traveling to Australia is simply worth-visiting. Holidaying in Australia should be on your bucket-list for at least once in a lifetime.
This holiday season, if you've still not decided where to go, then take a look at this article, which will surely help you take up the decision and travel to Australia. For a wonderful vacation, always make sure you grab best holidays packages, only from the reliable travel agencies like Klook, a premier online travel portal that ensure great holiday packages at unmatched prices. To enjoy additional savings, make sure you avail Klook Discount Codes.
Although Australia is known for many, I have summoned up the top 4 places which you shouldn't miss to visit while traveling to this exotic destination-
Whitsunday Islands, Queensland!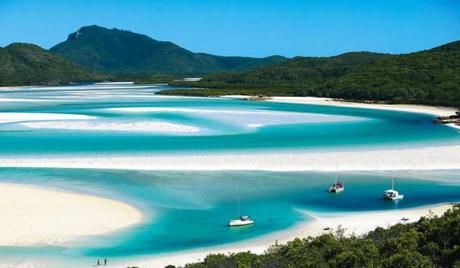 A cluster of 74 islands makes up this wonderful place, Whitsunday. Home to one of the favorite beach of Australia, the Whitehaven Beach, and other numerous stunning beaches and secluded bays dotted with magical beauty of pure white sand and turquoise water. Most of the islands over here are uninhabited. The islands are characterized by dense rainforest, water adventure sports on white-sandy beaches and hiking trails. The Airlie Beach's town on the mainland is Whitsunday's central hub.
Where to stay in Whitsundays?
Qualia Resort!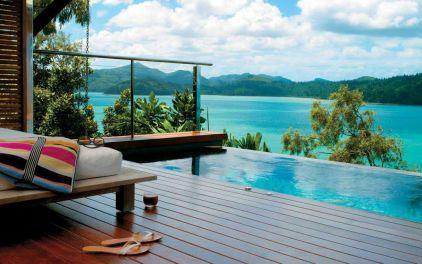 Embedding the wonders of the Great Barrier Reef at your doorstep, the Qualia Resort's sun-drenched location in the northern region is simply an ideal hotspot for travelers to admire the passive beauty spectacular waters and breathtaking views. The offers 60 freestanding pavilions with spacious bedrooms and private infinity edge plunge-pool.
Kakadu National Park, Northern Territory!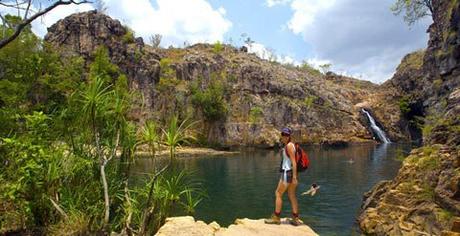 People often call it "Kaka-don't", take a day trip with a tour group to this yet another amazingly wonderful place, Kakadu National Park. Located in the Northern Territory of Australia, the Kakadu National Park is blessed with everything, from sandstone escarpments to wetlands, waterfalls, billabongs, rivers, swimming holes, aboriginal rock art, and wildlife.
Where to stay in Kakadu National Park?
Mercure Kakadu Crocodile!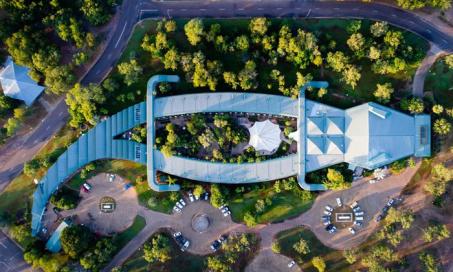 A perfect retreat in the wilderness of the Kakadu National Park, the Mercure Kakadu Crocodile is known for featuring luxurious rooms equipped with all modern amenities and central outdoor pool surrounded by the landscaped courtyard. You can enjoy amazing discounts on booking your favorite room in the top-rated resort with Expedia Discount Codes.
Margaret River, Western Australia!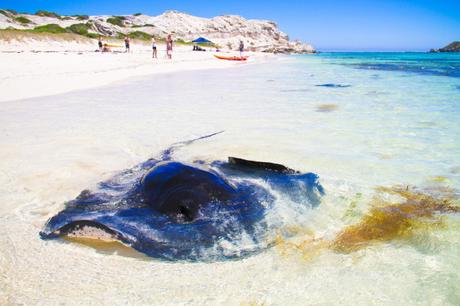 A home to over 150 wine producers, incredible beaches, numerous breweries, coffee houses, cheese factories, chocolate makers, cave, forests to a walkthrough, mountains for bike trails, amazing surf culture, and stunning landscapes, your visit to Australia is incomplete, if you miss to travel the Margaret River in the western region.
Where to stay in Margaret River?
Quality Inn Margaret River!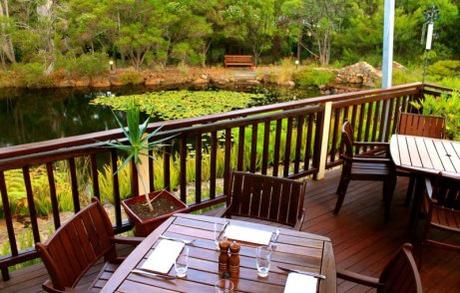 Relax and unwind at a premier hotel accommodation in the Margaret River over here. It is an ideal place for people who wish to enjoy idyllic surroundings of the magical region of Margaret River. The beautifully appointed hotel offers 4-star luxury rooms designed with spacious, contemporary and comfortable interiors and furnishing.
Sydney!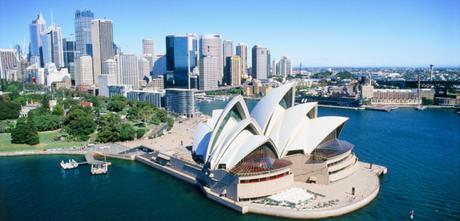 One of the most beautiful cities in the world, Sydney is a must-visit, while holidaying in Australia. Although known for its reputation of being the most expensive city, there are many best things you can do over here is free and cheap – walk across the iconic Harbor bridge, walk around the magnificent circular Quay, admire and enjoy shows at Opera House, picnic in the well-landscaped botanical gardens, explore The Rocks District, and the coastal walk on everyone's favorite Bondi Beach.
Where to stay in Sydney?
Park Hyatt!

Spend day tanning by the heated pool and then enjoy pampering sessions at the wellness center and spa at Park Hyatt Sydney. Bringing modern luxurious accommodation to the edge of spectacular Sydney harbor, this contemporary hotel is known for offering guestrooms designed with exclusive facilities including luxury furnishing, plush carpets, fittings, private balconies providing breathtaking views of the city, etc.,
So, these are major places you shouldn't miss to visit while vacationing in Australia this holiday season.